Back to Articles
Communications in the operating theatre: a muffled noise--a rumbling sound!
14th Apr 2021
As a curious acoustics engineer, I'm aware that the impact of noise pollution in hospitals has been a subject of study, with researchers from King's College London and the University of Arts London previously stating that high noise levels impacted negatively on staff performance and wellbeing, raising fears that it could contribute to "burnout" among staff.
What specifically caught my attention, given the current context, was the research confirming noise pollution was known to hinder communication among staff, causing annoyance, and potentially affecting the quality and safety of care provided. Within NHS hospitals, verbal communication inside operating theatres is not only important, but vital to the success of surgical operations, and minimising errors.
This made me think about how NHS resources have never before been so stretched as they have while the UK navigates its way through the global coronavirus (COVID-19) pandemic. And how the complexities around worsening communication must only be more precarious in an era where there is increasing use of PPE.
Throughout the outbreak, NHS professionals have been instructed to wear additional PPE ‒ typically consisting of a face mask, covering nose and mouth, and a face shield made up of a solid clear plastic, covering the face round as far as the ears. During surgical procedures, however, more heavy-duty face masks or even hooded respirators are used.
I've co-authored a non-technical paper published in the British Journal of Surgery on the effects of PPE on speech intelligibility in operating theatres with Alder Hey Children's NHS Foundation Trust. Together, with Hydrock's acousticians, we've worked closely on a specific study of noise and potential solutions, including the possibility of some radio-based solutions (with consideration given to any safety and infection-risk).
As a first stage, noise monitoring has been conducted in theatres over periods of typical activity. The monitoring was undertaken through a sound level meter positioned at the edge of the room, as well as dosimeter badges attached to the theatre staff at chest height, to gauge the true noise level staff experience during procedures.
Analysis of the noise monitoring showed that noise levels within the theatre are routinely around 65dB during procedures, a higher than desirable level for such an environment. Evidence in our study, and as shown in previous research, suggests that such levels would make it difficult to concentrate and clearly communicate with people in the room.
Now let's put that in a context we can all relate to. As a comparison, where the objective is clear communication and concentration needs to be maintained, the Department of Education sets the performance standard in its guidance around the acoustic design of schools (BB93) for indoor ambient noise levels in a classroom or lecture theatre between 35-45dB.
If they aren't already, the alarm bells should be ringing. Even if people have learned to adapt to muffles by increasing gesticulation, the impact of the high noise levels and increased PPE for the staff is likely to have a very real detrimental effect on communication during procedures.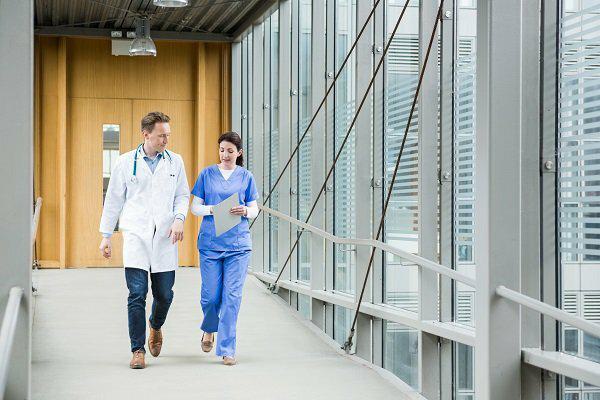 "

To minimise the potential for communication errors, I believe it's absolutely essential that we start thinking ahead for when increased PPE is a matter of course in hospitals. Possible solutions moving forward could include modified hearing aids, such as ear buds, that amplify human speech and not mechanical noise to ease communication between theatre staff.

"
For more information about our team and an overview of our services, visit the acoustics section of our website.