Back to News
Birmingham roundtable event: sustainable urban living - can we make it a reality?
23rd Mar 2023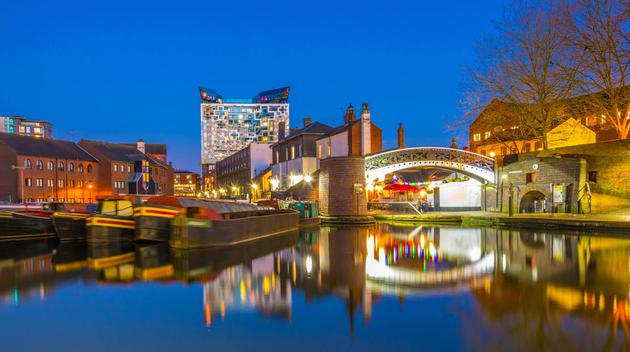 Nationally, the concept of the 15-minute neighbourhood unleashed some heated views at the start of 2023, so it was a natural icebreaker for our breakfast roundtable debate in Birmingham which asked how the city and the wider region can make sustainable urban living a reality.
Consensus was that in terms of development, maturity and connectivity, Birmingham is five years behind the progress made so visibly in Manchester and Leeds. Nevertheless, some of the challenges to truly deliver sustainable urban living are common to many places.
Applicable to every point made, our roundtable agreed that initiatives to encourage a more sustainable long-term future will succeed where there is greater stakeholder engagement, and a more holistic view of how each development and regeneration opportunity fit together.
Key points of discussion included:
Sustainable living will be defined by ease of connectivity
The simple statement of '15-minute neighbourhoods' is inaccurate. What really defines whether a location works for someone is equity. A very fit and able person can cover a large distance in 15-minutes. A less able person might cover a smaller distance. So, it's the provision of equitable means of connectivity to key amenities which really matters.
Being able to move easily and safely between places is key.
In a rural context, if connecting villages work together, they can make facilities accessible to everyone.
Sustainable living is about inspiring people into a place
Wrapping in all the amenities that support a community is essential from day 1 - schools, healthcare, green space, mobility hubs etc.
To inspire people to stay in a city/urban environment, or to encourage older generations to return, those amenities need to cover the needs of all generations.
Regionally, it's noted that the trend is now towards smaller later living developments that are more central within the urban environment, so residents are closer to the attractions of city living.
Strong communities exist where people feel a sense of ownership of the place they live in. Around Birmingham, some less affluent areas have a strong community but suffer from a lack of access to affordable food outlets, while conversely, an area such as Edgbaston has all the amenities but lacks a perceived sense of community.
Braver local decisions will maximise the city's best assets
Birmingham's canal network is a perfect environment to encourage more cycling into and out of the city, but key sections could be made safer and more accessible from an investment in lighting and being cleaned up.
The city has a significant amount of green space, but again some of this underused as people consider it unsafe and lacking upkeep. Would it be more appropriate to invest and expand key focal points of green space, and remove some which are under-performing and unlikely to be perceived as beneficial?
There is an admirable focus on affordable housing targets, but it's currently at the expense of sustainability targets in developments - surely these two things are not mutually exclusive?
Cycle routes across the region vary considerably. Some are too close to major roads to encourage less confident cyclists to use them, and access across the city of Birmingham is a real challenge.
Our debate concluded that it's understanding people and their behaviours which will drive future sustainable living.
By listening to all stakeholders, small improvements can be made that will drive big change - installing canal-side lighting to make the cycling space safer; recognising that availability of regular bus services is what will encourage most low to middle income workers to leave the car behind; moving cycleways away from busy multi-lane roads.
If we can make things easy, low-cost and accessible for people, change will happen.
Thanks to our roundtable contributors from Glancy Nicholls, CBRE, Midlands Connect, Anthony Collins Solicitors LLP, and Vail Williams.