Back to News
Building with Nature accreditation emphasises importance of green and blue infrastructure
Rebecca Lydon
\
14th Feb 2023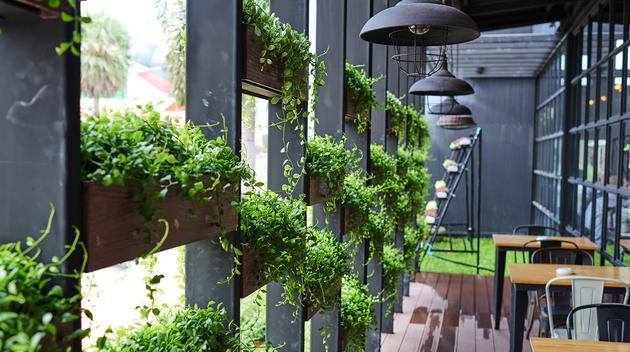 With biodiversity net gain set to become a mandatory requirement within the Environment Act later in 2023, using green and blue infrastructure to help mitigate climate impacts is of increasing significance within future developments.
Strengthening our existing capability in sustainable masterplanning, two members of our team are now approved assessors for Building with Nature, an initiative that has created a recognised standard focused on delivering high quality green, and blue, infrastructure in development.
Rebecca Lydon, Associate Director and lead for our sustainable masterplanning services, and her colleague Francesca Canfield-Payne, a senior consultant in our energy and sustainability team, have both been confirmed as approved assessors for Building with Nature. It means they are accredited to work with developers across the UK to review and assess how they are implementing the 12 standards required to achieve a Building with Nature accreditation on their schemes.
This role of approved assessor combines with Hydrock's contribution and support to a programme of work being undertaken by the UK Green Building Council (UKGBC) on climate resilience and nature. Rebecca is part of the key working group for UKGBC helping understand and define nature-based solutions to enable the built environment sector to adapt to the impacts of climate change, embrace nature and promote biodiversity.
Speaking about the significance of green and blue infrastructure, Rebecca said:
"

We have many electrical, mechanical and structural solutions to improve the efficiency of buildings, but the opportunity to bring our engineering mindsets to how nature itself can improve our overall sustainability is hugely powerful and gaining traction at speed. By embracing nature-based solutions we can manage so many things from shading, to surface water run-off, to carbon offsets, to minimising the risk of flood. With this comes the health and wellbeing benefits for communities who can enjoy nature around them.

"
Building with Nature are driving real change in approaches to development and planning through their 12-point standard. It is now being recognised as a hallmark of responsibility, and, by way of example, Bristol City Council have led the way by including it in their new local plan.

The importance of nature to achieving long-term goals to mitigate and adapt to climate change is now clearly evident and the likely mandatory requirements around biodiversity net gain will sharpen minds even further.