Back to News
Business in the Community adds Hope to Leadership Board North West
Danny Hope
\
25th Jul 2023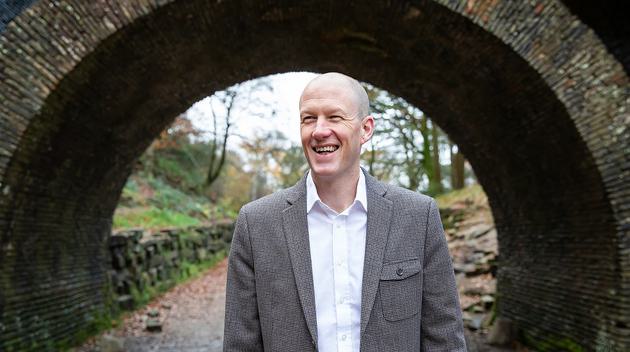 We're proud to announce that Danny Hope, regional director in the north west of England, has been appointed to the Regional Leadership Board of Business in the Community (BITC), joining a team of senior figures who are providing strategic guidance ensuring the charity achieves its local objective to drive forward thriving communities.
BITC works with members, partners and stakeholders across a range of sectors. Its leadership board in the region is chaired by, Christopher Gray, chief of public sector at AND Digital, and brings together people who possess a unique blend of cross-sector knowledge, skills and connections in the north-west.
Sue Husband, director of delivery and impact at Business in the Community, commented:
"

BITC are delighted to welcome Danny Hope to our North West Leadership Board. The energy and drive that Hydrock bring to all their activity, will complement the existing board of purposeful leaders in the North West, committed to driving greater impact, transforming lives and helping the planet and communities thrive.

"
BITC is the oldest and largest business-led charity dedicated to responsible business, created nearly 40 years ago by HRH The Prince of Wales, now His Majesty King Charles III, to champion responsible business.
Danny Hope, regional director — north west, added:
"

I'm really pleased to join the BITC North West Leadership Board, alongside other brilliant leaders with the vision to create a fairer and greener world driven by fairer and greener businesses. I can't wait to get started as the BITC aligns perfectly with Hydrock's own purpose and values. I look forward to working collaboratively with BITC employees, fellow members, peers and the wider business community to help achieve these aims.

"
Based in Manchester, Danny is responsible for overseeing the operations and performance of Hydrock's team in the north west of England — which is now 100-strong across three offices in Hale, Manchester and Stoke-on-Trent.
In his career as a specialist brownfield regeneration practitioner working right across the built environment, Danny's amassed over 20 years' experience of working in academia, local government and professional consultancy and forged many strong relationships with influential people along the way.
Danny follows in the footsteps of fellow regional directors Chris Chennell (North East), Marc Pawson (Scotland) and Daniel Benyon (Wales) who are also active members of BITC's boards in their respective regions.
Living and breathing Hydrock's purpose to be a 'force for good' across the built environment, our people are actively contributing to initiatives which are addressing local challenges and sustainability goals, such as the 'Climate Action for People' and 'Making Work Work' campaigns.
Most recently, our deputy CEO, Scott Elliott, joined a group of business leaders on a visit to Blackpool to gain an understanding of how they can work together to ensure people and communities thrive as part of BITC's Seeing is Believing initiative. As a first step, this included visiting community projects that support recovery, provide access to better housing, and help young people reach their full potential.
Visit Business in the Community to find out more about how you can get involved, become a more responsible business, and play a part in shaping a better society.