Back to News
Hydrock acquires Complete Design Partnership Ltd.
6th Sept 2022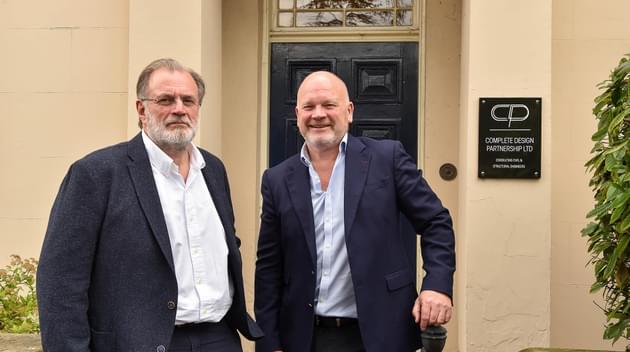 We're pleased to announce that we've completed the acquisition of Complete Design Partnership Ltd (CDP), a structural and civil engineering practice based in the Midlands.
Founded in 1994, CDP has a proven track-record and an enviable client base in the residential, commercial, industrial, and logistics and distribution (L&D) sectors. The practice adds 15 specialists to the Hydrock stable.
Dr Brian McConnell, Chief Executive Officer of Hydrock, said:
"The acquisition of CDP provides the opportunity to further develop and grow our business as we continue to expand at pace across the UK and internationally. CDP will further strengthen one of our core service offerings whilst also increasing our market share in the L&D sector where we continue to enjoy strong growth.
"Our new colleagues are warmly welcomed into the Hydrock family. We know they'll reflect our vision to be a force for good, our core values, and the way we build relationships with clients which have been the foundation of our long-term success."
CDP has experience at home and internationally, successfully delivering industrial and L&D projects in Europe, the Middle East and Far East.
John Blackhall, Managing Director at CDP, said:
"In the years since I founded Complete Design Partnership, we've been on a great journey and I am very proud of the business we've nurtured. Joining Hydrock, who share our employee-centric focus, is the perfect next step for the ambitions of our team and the growth of our client base, particularly as we're now able to offer them extra, being part of a multi-disciplinary engineering, energy and sustainability consultancy. I've got to know several of the senior team over the past few months and we're all very excited to see where the future takes us."
As our second acquisition of the year, following that of 3E Consulting Engineers Ltd, the move complements our established reputation that's delivering services from 20 locations around the UK.