Back to News
Hydrock acquires Yorkshire-based MRB Consulting Engineers
23rd Oct 2019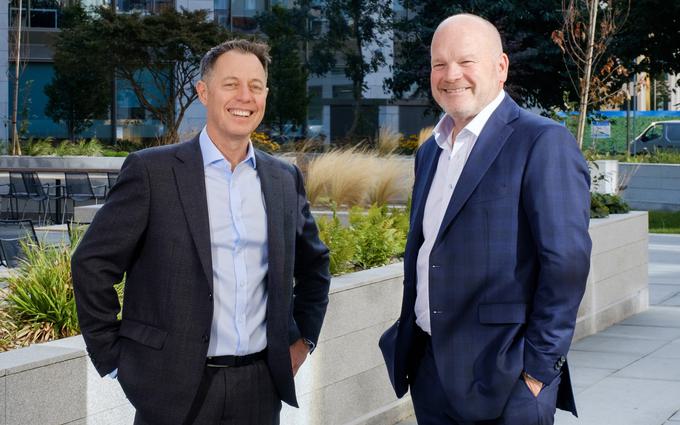 Hydrock has today announced the acquisition of Yorkshire-based MRB Consulting Engineers as we further expand our footprint across the UK.
Founded in 2007, MRB has a 20-strong team predominantly based in Wetherby, Yorkshire, delivering building services design and environmental engineering consultancy services on a wide range of property schemes both in northern England and across the UK.
This acquisition complements our established multi-disciplinary service offering which includes a strong existing team delivering a wide range of building performance engineering services. Specifically, it strengthens both Hydrock's energy and sustainability offering in the built environment and existing UK office network by adding a base in Yorkshire.
Commenting on the acquisition, Dr Brian McConnell, Hydrock's CEO, said: "This is a great strategic move for both Hydrock and MRB. It provides us with a base in a key geographic location giving access to the strong property development market in and around Leeds and across Yorkshire. It also enables MRB to realise their growth plan which is fuelled by the strong relationships they have established over the past 12 years with a high calibre set of clients.
"Our new colleagues from MRB are warmly welcomed into the Hydrock team. Our cultural values and the way we build relationships with clients has been core to the long-term success of Hydrock. Having spent time with MRB's leadership team I know we are aligned in these areas and this will make the transition for both clients and staff very easy."
MRB's Managing Director, John McElwee said: "I am very proud of the business we have developed at MRB. Joining Hydrock, a well-respected, employee-focused company, is the perfect next step for the ambitions of our team and the growth of our client offer. I've got to know several of the Hydrock senior team over the past few months, and the obvious synergies in our staff culture and client approach makes me very excited for the future."
Led by John McElwee, MRB will become a wholly owned subsidiary of Hydrock trading under the name of Hydrock MRB as a separate operating division for the foreseeable future.
Offering MEP, BREEAM and energy and sustainability services, MRB's sector experience predominantly covers the commercial offices, hotels, leisure, retail and logistics sectors, as well as an established portfolio of clients in the social care sector.
In Yorkshire, MRB has recently delivered the building services design for the new headquarters of Leeds-based law firm, Walker Morris. MRB's recent work also includes two award-winning projects in Harrogate – The Spa at Rudding Park and the Yorkshire Event Centre at the Yorkshire Showground. In addition, MRB's work includes luxury boutique hotels for Dakota Deluxe in Leeds and Manchester, and acting for Harworth Estates on the 'Multiply' phases at Logistics North near Bolton. Further afield, MRB acts for Travelodge and Everyman cinemas on sites across the UK.
Pictured: MRB's Managing Director, John McElwee (L) and Hydrock's CEO, Dr Brian McConnell (R).