Back to News
Hydrock bolsters transport planning offer with acquisition of Fore Consulting Limited
3rd May 2023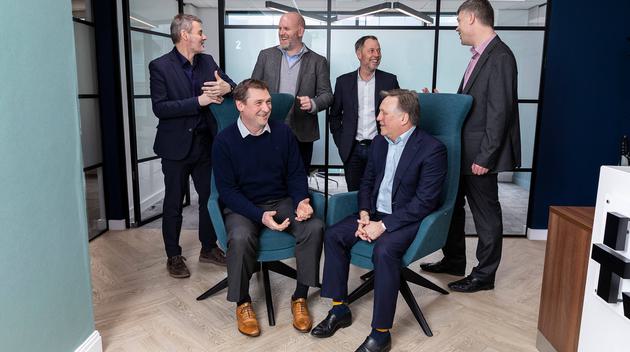 We're pleased to announce our acquisition of Fore Consulting Limited, a transport planning and infrastructure consultancy.
Founded in 2011 and based in Leeds, Newcastle and London, Fore has a 20-strong team, led by experienced directors who are leading practitioners in transport advice; Andrew Bradshaw, Nigel Foster, Paul Irwin and Jonathan Spruce.
The consultancy has a well-established relationship with high profile public and private sector clients, adding enviable strength and depth to our existing expertise within our transport planning team.
A partnership united by innovation
Fore shares a complementary innovative space to Hydrock, leading the way with evidence-based advanced transport modelling tools to develop effective, cost efficient, innovative solutions for individual junctions, complex signal-controlled networks, as well as whole towns and cities.

Using public transport, traffic, cycle and pedestrian micro-simulation models developed in Aimsun, Fore works to solve complex highways problems for both public and private sector clients, bringing to life the benefits of transport schemes to non-technical audiences.
The innovative spirit of Fore resonates well with us as a company. Hydrock has forged a reputation for being entrepreneurial, demonstrated most recently by the launch of StratEV®, the only EV charging modelling tool of its kind. StratEV® works by drawing together data regarding usage, power demand and revenue, providing the most efficient solutions in terms of reducing cost and maximising future utilisation.
Commenting on the acquisition, Dr Brian McConnell, CEO, said:
"

Working with Fore is another step forward in reinforcing our reputation for providing leading edge technical consultancy that delivers clear advice and successful outcomes for our clients and partners. It was easy to see how our collaborative approach will lead to holistic solutions that will benefit our clients.

"
The Directors of Fore commented:
"

From the beginning, we identified a strong cultural fit with Hydrock. Not only do we share a similar ethos when it comes to social value and ESG, but we also appreciate the importance of keeping our finger on the pulse, using technology to advance informed decision making for the benefit of our client community and the environment.

"