Back to News
Speedy appoints Hydrock as its sustainability partner
9th Nov 2022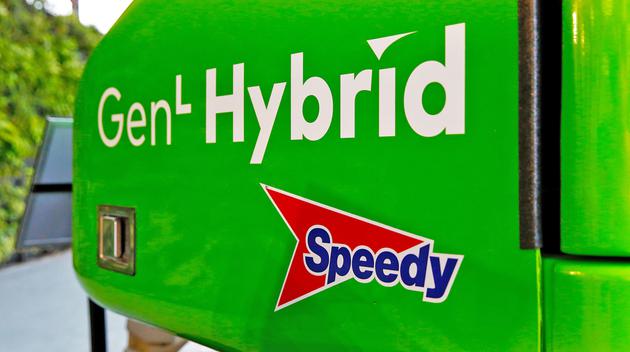 Speedy, the UK's leading tools, equipment, and plant hire services company, has appointed Hydrock as its sustainability partner having set ambitious targets in its drive for net zero.
Last year, Speedy became the first hire company in the UK to publicly commit to net zero carbon emissions under science-based targets before 2050. To shape a robust strategy and ensure it lives up to this commitment, we'll be working with Speedy to support on its requirements for innovative low carbon solutions within the built environment.
Amelia Woodley, ESG Director at Speedy, said:
"

Our aim is that every project big or small that involves the hire of our equipment, or the utilisation of our services, will be sustainable. We want to ensure that both our products and logistical operations are designed to drive down carbon, through developing new technologies and processes with our suppliers. As part of our commitment to reaching net zero carbon emissions under science-based targets before 2050, we're reducing our scope 1 and 2 emissions by 50% (vehicle fleet and properties) by 2030.

"
Our role involves helping Speedy to manage its environmental impacts by measuring and reporting on emissions, waste streams and resource consumption. As a foundation for this, we'll be concentrating on carbon reporting (scope 1, 2 and 3) and identifying any opportunities to reduce carbon and costs.
Matthew Pygott, Principal Sustainability Consultant and Lead Carbon Verifier, said:
"

Over the last 18 months to two years, organisations have developed a much greater focus and awareness on the need to reach zero carbon. Speedy is an example of how this is filtering through and impacting the entire supply chain. Clearly the biggest common issue is how to manage the costs involved in achieving that.

"
Moving forward, our smart energy and sustainability team will work with Speedy to increase the transparency around their solutions, ultimately supporting carbon-positive hiring decisions.
This appointment by Speedy adds to a growing portfolio of carbon verification work advising contractors and private sector clients across several sectors.
Find out more about our carbon verification and validation services and how we can help you on your road to net zero.