Dr James McNay
Director of Fire Safety, Scotland
Edinburgh
MIFireE, PhD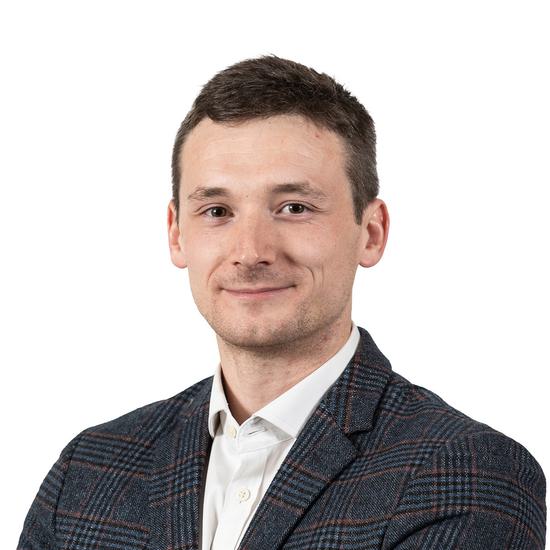 James joined Hydrock in 2021 to lead our fire safety team in Edinburgh. Graduating in Fire Risk Engineering in 2010, he specialises in fire strategy development and external wall fire spread analysis.
In addition, James has spent many years helping to optimise the design, reduce costs and streamline change management processes during the operational phase of high-hazard facilities.
He's delivered blast mitigation, gas migration analysis and flame detection analysis to support offshore and onshore terminals and refineries across the world including in the UK North Sea, the Baltics, Americas, Middle East and South East Asia.
Now this experience is proving particularly invaluable as high hazard industries begin repurposing existing assets and adopting non-carbon energy technologies, such as hydrogen production and carbon capture.
Beyond high hazard industries, James is an expert in developing active and passive fire safety designs and strategies which achieve performance-based solutions to fire safety-related challenges across the built environment.
James was nominated to be Chair of the BSI committee developing a standard on hazard mitigation for hazardous industries, and has served on this, and other committees, developing multiple design standards aimed at improving fire safety.
He has a PhD in Systemic Fire Safety Engineering from the University of Strathclyde, focusing his thesis on the relationship between systemic fire prevention and mitigation in machinery spaces.
James also sits on the committee of the FBE branch in Edinburgh, helping to bring like-minded people together to collaborate, debate and deliver excellence in the built environment.
In August 2023, James was appointed to the Building Safety Regulator's Industry Competence Committee, playing a key role in embedding the new building safety regime. The committee, made up of 16 fire chiefs, engineers and consultants, offers expert advice to both the regulator and industry.