External Wall Fire Review (EWS1) Services
Ensuring buildings are safe, compliant and insurable, providing robust investigations and reporting on existing and proposed cladding.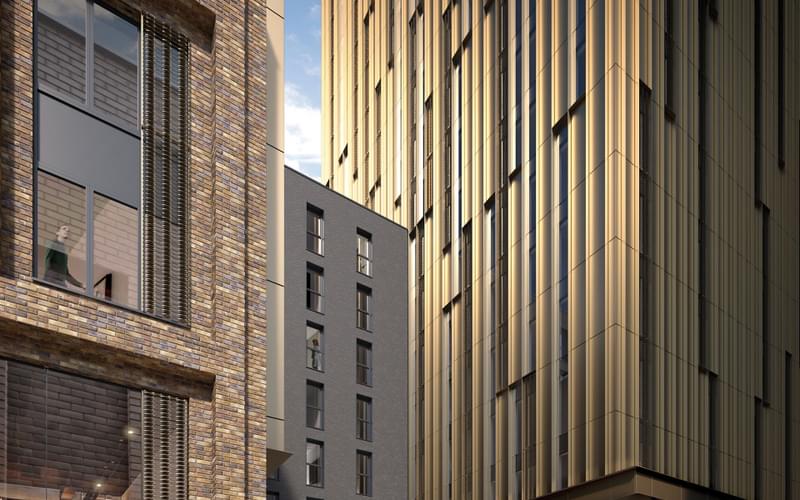 We're helping surveyors, property managers, investors and developers protect people in tall buildings, particularly residential.
Across the built environment, there's increased scrutiny and a universal drive to confirm fire safety. Our experienced team of fire safety professionals provide the assurance that any external walls are safe, aren't made from combustible materials and meet the expected standards, removing doubt for leaseholders, residents and the market.

Features and benefits of our service include:
Theoretical knowledge combined with practical application.
In-house Chartered engineers to complete and sign-off EWS1 Form.
Experienced in liaising with approving authorities and Fire and Rescue Service.
External wall remedial design and monitoring.
Holistic cavity and external wall surveys.
A new approach to building a safer future
The External Wall Fire Review and EWS1 Form (SBA in Scotland) is a standardised process requiring a fire safety assessment to be conducted by a suitably qualified and competent professional. It is designed to safeguard high risk buildings above statutory threshold height or where specific concerns exist.

The fire safety assessment covers actual or potential combustible materials in external wall systems, such as cladding and balconies which are a feature of apartment-type buildings. With many valuations having been negated, this process will provide assurances around the safety and security of these type of buildings, including findings and an analysis of risk.
This assessment provides information required for the Golden Thread and safely speeds up the process for buyers and sellers.
Safeguarding communities, businesses and assets, through pragmatic design solutions and managing the risk of fire in the built environment.
We're safeguarding communities, businesses and assets through a holistic approach to understanding and managing the risks posed by the threat of fire.
Setting the fire strategy, we deliver fire engineering design and analysis up to RIBA Stage 5, and we also monitor on-site during construction.
Examples of our support include:
Means of escape design and analysis
Evacuation analysis and pedestrian flow modelling
Structural fire protection design and analysis
Fire impact analysis
External fire spread analysis
Smoke control design and analysis
Computational fluid dynamic analysis
Third party peer review
Ensuring a complete, digitised and live record of the digital golden thread (DGT) of information on every project.
We're accelerating the built environment's rapid innovation, particularly in response to climate change. This is the key to optimising 'fire resistance' design for certainty.

We use CFD to create a digital twin of a building to predict the spread of fire and smoke. This approach demonstrates the effectiveness of the fire safety design and enables the optimal fire safety system to be put in place, safeguarding assets and communities whilst meeting architectural aspirations.
Our cutting-edge modelling techniques help predict the consequence of blast events and evaluate the impact on the environment and building structures. Our work will help you optimise the building layout to reduce the hazard level, evaluate vulnerability of the building structure and inform choices for facades, for example, blast resistant glazing.
Our team includes Chartered engineers and is BAFE SP205 Gold Standard accredited, which is a measure of the quality of our people. It's a certification sought by major public sector bodies and property managers when looking for support in delivering their responsibilities around fire safety.
The Building Safety Act: Culture change or culture shock?
Join us at UKREiiF 2023 for our panel discussion, 16 May
In need of fresh thinking?
Think Hydrock.