Fire Safety
Safeguarding communities, businesses and assets, through pragmatic design solutions and managing the risk of fire in the built environment.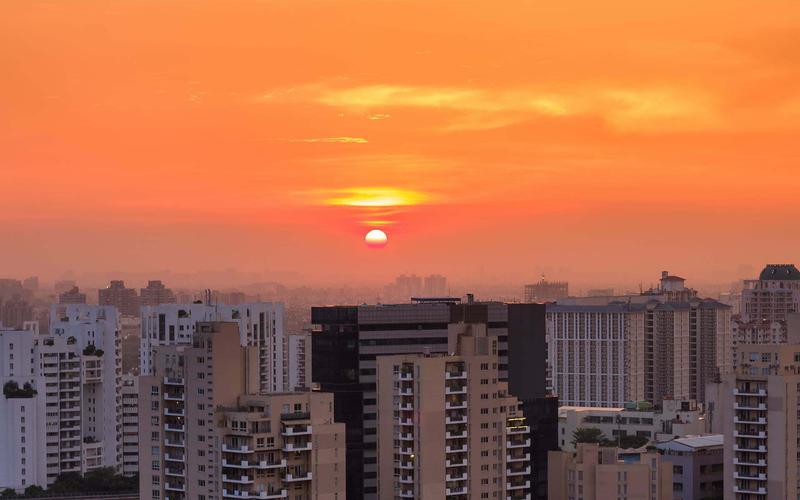 Outstanding fire safety consultants fully understand what is required from the ever-evolving mandatory regulations.
What they bring you is the pragmatism, problem-solving and commercial awareness you need to help shape a safer world.
It's a responsibility we don't take lightly. A big part of fire safety is balancing the competing aims of design innovation, sustainability, functionality and fire performance. Blending science and real-world experience, we keep people safe by developing holistic fire engineering strategies that protect businesses, buildings and the people who occupy them.
Features and benefits of our service include:
Theoretical knowledge combined with practical application.
Advanced techniques in simulation and analysis.
Performance-based design for complex codes of practice.
Experienced in liaising with planning authorities.
Mitigate risks and construction delays.
Diverse project experience, spanning many sectors.
A holistic approach to fire safety consultancy
Innovative fire design can even add benefits over and above fire safety. We tailor our response to match your objectives – from the careful integration of fire strategy, building services and heritage architecture, through to more innovative fire engineering techniques on pioneering new buildings that go beyond standard fire safety design practice.

Early involvement is key. Our approach is to work with design teams, facility managers and all other stakeholders to ensure fire safety and fire compliance are the number one priority – whilst delivering the best possible value.
Setting the fire strategy, we deliver fire safety engineering design and analysis up to RIBA Stage 5, and we also monitor on-site during construction.
Examples of our support include:
Means of escape design and analysis
Evacuation analysis and pedestrian flow modelling
Structural fire protection design and analysis
Fire impact analysis
External fire spread analysis
Smoke control design and analysis
Computational fluid dynamic analysis
Third party peer review
We're safeguarding communities, businesses and assets through a holistic approach to understanding and managing and assessing the risks posed by the threat of fire.
Ensuring a complete, digitised and live record of the digital golden thread (DGT) of information on every project.

Our Digital Golden Thread team will keep you ahead of the curve, mitigate your risk of non-compliance, and ensure people and communities are kept safe.
We're accelerating the built environment's rapid innovation, particularly in response to climate change. This is the key to optimising 'fire resistance' design for certainty.
We're ensuring buildings are safe, compliant and insurable by providing robust investigations and reporting on existing and proposed cladding.
Our cutting-edge modelling techniques help predict the consequence of blast events and evaluate the impact on the environment and building structures. Our work will help you optimise the building layout to reduce the hazard level, evaluate vulnerability of the building structure and inform choices for facades, for example, blast resistant glazing.
We use CFD to create a digital twin of a building to predict the spread of fire and smoke. This approach demonstrates the effectiveness of the fire safety design and enables the optimal fire safety system to be put in place, safeguarding assets and communities whilst meeting architectural aspirations.
Bringing eminence, clarity and independence to public inquiries and planning appeals.
When you need the very best technical engineering expertise to avoid and resolve legal disputes, you can rely on us.
Given the size, and frequently the site of some of the most challenging environments, we're providing heightened attention to fire safety management strategies to high hazard industries.
Our team includes Chartered engineers and is BAFE SP205 Gold Standard accredited, which is a measure of the quality of our people. It's a certification sought by major public sector bodies and property managers when looking for support in delivering their responsibilities around fire safety.
The 'Digital Golden Thread'
We are at the forefront of advising on the requirements and impacts from the Building Safety Act in the creation of a 'digital golden thread of information' on buildings.
This will transform the way we design, construct and manage tall buildings. Three separate gateway points have been defined against which the building owner must demonstrate compliance during the design and build. Responding to Dame Judith Hackitt's recommendations, the first of these gateways starts at the planning stage to ensure fire safety is incorporated. Before planning permission is granted, a fire statement should be submitted and the local planning authorities should consult the fire and rescue authority to ensure all considerations have been covered.
This important thread of digital information on the building must be maintained at all stages with an accountable person made responsible for the building at each stage.
It's a complex process. Our team are guiding clients through this and supporting with the development of a digital platform.
In Building in May 2022, we summarised the full impacts of the Building Safety Act.
Find out more about the use of Digital Golden Thread on your projects.
In need of fresh thinking?
Think Hydrock.