Fire Risk Management
Safeguarding communities, businesses and assets, through a holistic approach to understanding and managing the risks posed by the threat of fire.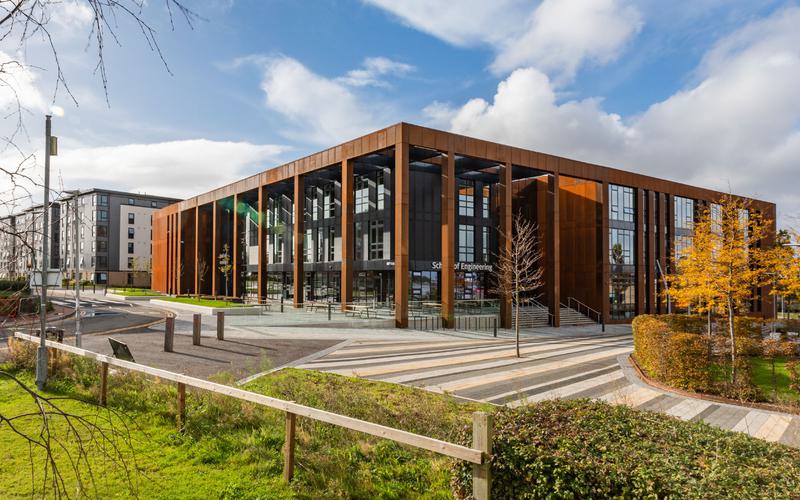 An organisation's fire risk management approach is the cornerstone of resilience, encapsulating life safety, property protection, mission continuity and sustainability.
Specialising in the strategic risk management of multi-site portfolios and large, complex buildings, our fire risk consultants will deliver a full audit of your fire risk management protocols.

Simple as it sounds, effective fire risk management comes down to taking a fine toothcomb through the detail. Understanding the essential parts, establishing support mechanisms, and continuously reviewing them to ensure they remain effective. Because it's better to prevent a fire than to react to one.
Features and benefits of our service include:
Theoretical knowledge combined with practical application.
Emergency evacuation modelling.
Fire risk assessments to reduce uncertainty.
Experienced in liaising with planning authorities.
Insights from former Fire and Rescue Service professionals.
Diverse project experience, spanning many sectors.
Highest standards of fire safety. Guaranteed.
Assessing to BS 9997 standards, we deliver a gap analysis that reflects the specific use of each building and identifies whether it's safe. On the back of that, we'll advise on the proactive and retrospective fire risk management strategies you're required to consider.

Our fire risk experts are also qualified to support the External Wall Fire Review process, conducting surveys and helping to complete Form EWS1 to help property owners, buyers and sellers secure valuations for residential buildings that exceed 18m in height.
In addition, we also work with developers and contractors during construction to assess on-site fire safety procedures during phased construction.
Safeguarding communities, businesses and assets, through pragmatic design solutions and managing the risk of fire in the built environment.
Setting the fire strategy, we deliver fire engineering design and analysis up to RIBA Stage 5, and we also monitor on-site during construction.
Examples of our support include:
Means of escape design and analysis
Evacuation analysis and pedestrian flow modelling
Structural fire protection design and analysis
Fire impact analysis
External fire spread analysis
Smoke control design and analysis
Computational fluid dynamic analysis
Third party peer review
Ensuring a complete, digitised and live record of the digital golden thread (DGT) of information on every project.
Our Digital Golden Thread team will keep you ahead of the curve, mitigate your risk of non-compliance, and ensure people and communities are kept safe.
We're accelerating the built environment's rapid innovation, particularly in response to climate change. This is the key to optimising 'fire resistance' design for certainty.
We're ensuring buildings are safe, compliant and insurable by providing robust investigations and reporting on existing and proposed cladding.
We use CFD to create a digital twin of a building to predict the spread of fire and smoke. This approach demonstrates the effectiveness of the fire safety design and enables the optimal fire safety system to be put in place, safeguarding assets and communities whilst meeting architectural aspirations.
Our cutting-edge modelling techniques help predict the consequence of blast events and evaluate the impact on the environment and building structures. Our work will help you optimise the building layout to reduce the hazard level, evaluate vulnerability of the building structure and inform choices for facades, for example, blast resistant glazing.
Given the size, and frequently the site of some of the most challenging environments, we're providing heightened attention to fire safety management strategies to high hazard industries.
Bringing eminence, clarity and independence to public inquiries and planning appeals.
Our team includes Chartered engineers and is BAFE SP205 Gold Standard accredited, which is a measure of the quality of our people. It's a certification sought by major public sector bodies and property managers when looking for support in delivering their responsibilities around fire safety.
In need of fresh thinking?
Think Hydrock.