Leisure, Retail and Hospitality
In the face of societal change, this sector competes by creating memorable user experiences which demand a re-think on how we use traditional real estate.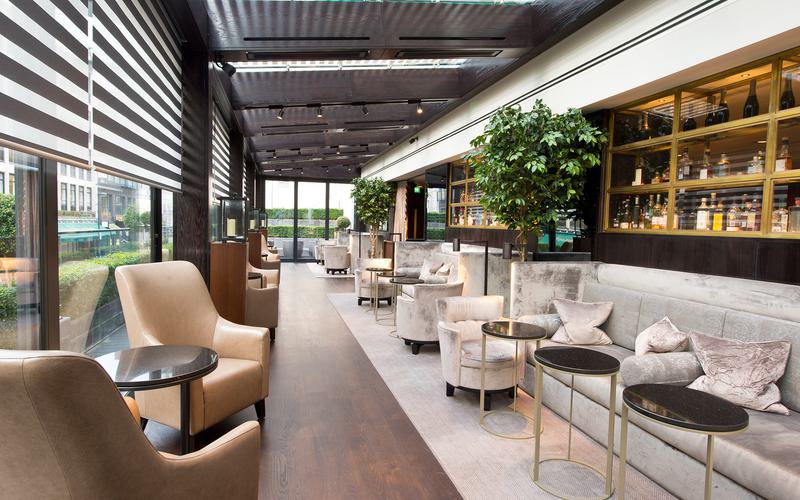 The leisure, retail and hospitality sector is on the rebound. Buffeted by the growth of e-commerce, the long-term impact of Covid-19, the cost-of-living crisis and quite simply consumer behavioural change, re-invention is the name of the game.
Pre-Covid, retail and leisure had already blurred. Investors in retail schemes figured the best way to retain footfall was to mix the offer, encourage more leisure-related uses into traditional retail schemes.

Now, the picture has changed dramatically. Combining convenience and the online compatibility consumers expect, with a greater user-experience, heightens the necessity to devise attractive, more compelling 'destination' propositions for all.
With so many redundant buildings, both in-town and out-of-town, there's a risk that our communities will suffer from a loss of social cohesion. Above all else, this calls for creative thinking and long-term planning to address societal need and investor value. It represents a perfect illustration of environmental, social and governance (ESG) thinking at its best.
We've talked to stakeholders in this sector and listened to the challenges relating to balance sheets, ownership and approach. Through alternative uses, investment in emerging technologies, and a continued focus on user-experience, the sector will thrive.
Making greater use of unused car parking for EV charging infrastructure; converting space to last-mile logistics hubs; reviving retail parks; encouraging investment in community hubs and in-town health clinics; converting department stores into vertical farms with ground floor learning experiences and cafés; and making drop-in work space more accessible within town centres are just some examples of the evolution sweeping the sector.
The opportunity to re-imagine and create sustainable, future-proofed, community-conscious assets is significant.
Who we work with
We work with all stakeholders in the retail and leisure sector:

Investors
Developers
Operators
Local authorities
Main contractors
Design teams
Real estate consultants
It's a multi-faceted sector, and our experience includes:
Hotels
Cinemas
Leisure destination complexes
Gyms, spas and swimming pools
Retail stores
Restaurants
Out-of-town schemes
Performance space
Heritage assets
Mixed-use schemes
Airports
Re-purposed assets
Where we add value
In addition to our fundamental engineering design principles, we also address areas that include:
Representing a significant opportunity for out-of-town assets to maximise space and create additional income-generating opportunities. We fully cost proposals to invest in renewable energy and collocate where appropriate with energy storage solutions. We undertake all the utility mapping to understand grid connectivity and alternative methods.
Through our proprietary software tool, StratEV, we model the requirements and opportunities for charging, and address the supporting utility requirements. It's an approach to make the best use of available space, both for in-town sites and also for out-of-town sites where large parking areas remain unused at night but offer an additional income generating opportunity if made available to local fleet operators.
We ensure retail and leisure spaces create the optimum aural balance between a dynamic atmosphere and the ability for intelligibility between users. We also support all parties in striking the right tone in terms of noise over-spill to surrounding areas, especially when leisure venues are sited in mixed-use schemes with residential buildings.
Our building physics specialists will analyse why a building is underperforming and not delivering the predicted comfort or energy efficiencies. Through a series of operational, control and retrofit measures we turn the dial from under-performance to optimum performance.
We ensure buildings are compliant with all fire safety regulations and for new build, our fire safety engineers will design for compliance with the Building Safety Bill to provide all stakeholders with access to the 'golden thread' of information.
We work with a range of stakeholders to model and identify passive design techniques that promote natural ventilation whilst improving the air tightness of buildings to reduce energy wastage. Our structural designs include embodied carbon calculations and advocate the use of more sustainable low-carbon materials.
Investors and local authorities both value our ability to identify operational and investment opportunities to improve the energy performance of leisure, retail and hospitality assets. We fully cost all recommendations and help implement change programmes that deliver the most effective return on investment. It's an approach that mitigates stranded assets and improves ESG credentials.
We've a track record of repurposing all types of existing buildings, in particular the careful and sympathetic re-use of listed heritage buildings. Through our structural, building services and sustainability expertise, we create spaces for today whilst celebrating historic architectural design and providing a living memory of our cultural heritage.
Leisure, retail and hospitality play a crucial role in the overall health and wellbeing of our society. In a changing world, the key is to create customer-focused propositions and find the most beneficial ways to balance the needs of all stakeholders.
In need of fresh thinking?
Think Hydrock.