Back to Articles
Charging EVs in an expensive energy climate: how to manage costs
23rd Sept 2022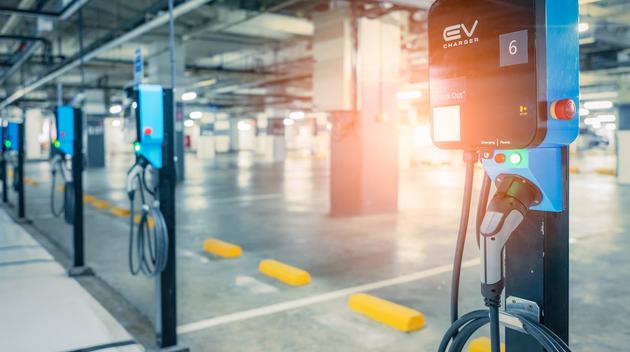 Recently, increased energy costs pushed one Electric Vehicle (EV) charge point operator to charge £1/kWh - an increase of over 100% in less than 3 months.

Headlines like this challenge the notion that going electric remains the right choice for people looking to make the switch - not only the consumer, but crucially, those funding the roll out of this infrastructure.
How do we help investors to understand why these energy costs aren't prohibitive? We know that investment in EV charging infrastructure remains paramount.
In short, how do we manage spiralling costs and demonstrate viability?
Some headlines have drawn comparisons between the cost of charging an EV and fuelling an internal combustion engine car. We know that the energy price cap protects consumers to an extent from the full impact of energy price rises – at least for the 65% of households with potential access to driveway domestic charging.
"Charge point operators and technology providers are being undermined"
The early-stage development of charging infrastructure across the UK, combined with the recent growth in EV sales, has undermined charging operators' negotiating position with energy companies. There simply hasn't been enough certainty about usage.
However, this need not be the case - a data-driven approach to forecasting EV charging demand is available. Drawing on swathes of data, StratEV® provides the key metrics needed within the business cases of charging providers, energy companies, asset managers and investors. What's more, we believe tools such as StratEV® should be a prerequisite for any EV charging related investment, establishing what the likely usage of EV charging assets will be today and into the future.
The charge point operators are clearly not to blame for spiking energy prices – indeed, Ian Johnston, CEO of Osprey, explained the "extraordinary" circumstances around the company's price increase to £/kWh in a film to his customers. He went on to say that the company would "want to reduce these prices if we are able to do so".
It may be that current energy prices also begin to affect the usage and ongoing availability of free public or workplace charging. At Hydrock, we are also seeing clients of our smart energy and sustainability, utilities and EV Advisory teams increasingly interested in their own generation and storage, shifting models towards revenue stacking and greater control over energy pricing.
Through all of this, the running costs of EVs – particularly those charged at home – continue to compare very favourably with internal combustion vehicles. Tools such as StratEV® help quantify and qualify the level of risk and opportunity at a site-specific level or across multi-site portfolios.
Alongside this, there are a range of smart ways to generate and store energy, buffering demand and costs. With a data-led approach, EV charging providers, investors, energy companies, site owners and managers can optimise site selection, investment and operation, supporting the ongoing contribution of the EV transition on the path to Net Zero.
If you'd like to understand more about the EV charging landscape, read more about StratEV® here and get in touch with us here.