Back to News
Hydrock announces EV Charging Infrastructure service
29th Jun 2022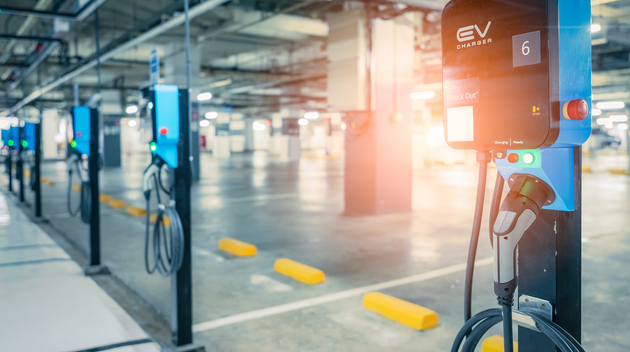 Hydrock has today announced the launch of a new service, offering electric vehicle (EV) charging infrastructure consultancy.
Hydrock's Mobility Analytics team has developed StratEV®, an innovative new modelling tool that informs EV charging infrastructure strategy by pulling together thousands of data points on critical metrics such as journey purpose, origin, dwell time, usage, revenue and many more.
The output is an informed, data-led approach to specifying how many chargers to install; what type; where; and when to invest, in consideration of wider EV adoption and net zero targets.
Mark Pearce, principal analyst in our Mobility Analytics team commented:

"We recognised a gap in the market some time ago: EV charging infrastructure was being specified without an evidence-base behind it, leading to significant mis-supply, over-spend, and costly power constraints. In response to this, we innovated. StratEV® is an immensely powerful tool that is being recognised by the market.

From single sites to nationwide portfolios, StratEV® ensures EV charging infrastructure provision is right; energy constraints are overcome; access is fair; and return on investment is maximised.
Market testing uncovered two levels of demand for StratEV®. The first is location-specific modelling, a full assessment of EV charge point (EVCP) suitability including a deep dive into energy constraints and power demand in collaboration with our energy and utilities colleagues. The second was a much higher-level overview of 'where to start'; clients with hundreds or thousands of sites in their portfolios who need advice on which to prioritise, how to stagger investment, and what revenue generation looks like."
Hydrock is working with asset managers, local authorities and charge point operators as a trusted partner in the roll out of charging infrastructure, a critical step in the climate adaptation journey.
"EV uptake is gaining pace, but adoption has been relatively slow. One reason for this is the lack of access to charging infrastructure. By playing our part in the responsible roll-out of EVCPs we can sustainably meet demand and facilitate the seismic shift to electric vehicles".
Overcoming energy constraints
A key differentiator in Hydrock's StratEV® offering is the inclusion of energy insights. Power constraints are common due to factors including increased volatility of the network as the energy generation mix becomes more renewable; the electrification of heat and transport, utilising existing capacity; and new developments also requiring power.
The range of factors considered by Hydrock's StratEV® model provides clarity on demand, meaning energy requirements are accurate and not over-specified, reducing grid connection costs and saving clients money.
Josh Bullard, Director of Hydrock's Smart Energy and Sustainability division, said:
"Grid connections costs typically range from £50k per MW up to £2 million per MW, which demonstrates how much value there is in reducing the required connection capacity of a site. We are seeing constraints in around half of the sites we engage on, illustrating how common a problem this is. StratEV® provides power insights that are highly valuable to clients wanting or needing to roll out charging infrastructure."
Where grid constraints are significant, Hydrock's Smart Energy and Sustainability team assist in creating or unlocking capacity on or near the site in question. This can be achieved through on-site generation and co-located storage solutions such as solar PV and batteries, which can also be considered as a form of revenue generation. Life cycle cost assessments provide assurance of the total cost and return on investment, providing greater commercial certainty and future-proofing EVCP strategy.
You can watch our explanatory animation below: