Back to Articles
Data centres — safeguarding one of the world's hottest markets
16th Mar 2022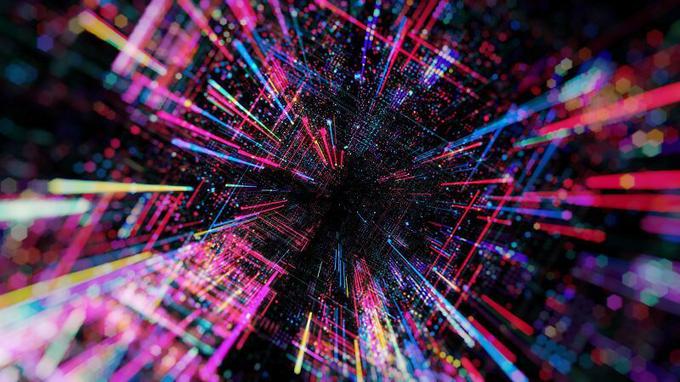 As the world continues to become inextricably entwined with the web, an inevitability accelerated by e-commerce and home-working (MS Teams data needs to be crunched somewhere!), users and businesses are increasingly expecting information at lightning speed. Where digital infrastructure such as data centre capacity is concerned, the closer it can be to a business the higher the performance of the service.
We can, therefore, expect the next decade to be further characterised by an explosion of data due to rising levels of hyper-scalers and technology innovators across the globe ‒just take plans for a global metaverse and what that might mean. This will drive the processing and storage of data and, in turn, lead to the construction of both large and small data centres alike.
The data centre market is heating up
It might surprise a few (or maybe it won't!) that data centres are considered one of the fastest growing real estate sub-sectors in the world. Last year, a data centres report published by JLL forecasted a 21% increase in new capacity, with an added 438MW expected in established markets in 2021 alone.
In the UK we've some of the biggest you'll find, including The KAO Data Campus which houses the UK's most powerful supercomputer. In a sense, data centres are the new oil.

Fire Protection of power supply in data storage
Driven by the insatiable need for a larger capacity to serve software and data demands, however, data centres are constantly being re-imagined to create sustainable storage models. Though I understand the necessity, particularly where decarbonisation is concerned, this can lead to a catalogue of "unknowns" for fire safety design which need to be properly considered.
It will come as no surprise that data centres are traditionally huge, which has pushed them into out-of-town areas, and also use unimaginable amounts of power. The biggest in the world may require more than 100 megawatts, which is enough to power 80,000 homes, according to thinktank Energy Innovation.
This power supply is converted via the transformation station and then fed to the data centre via low-voltage distribution systems, including the cabling, distribution boards and uninterruptible power supply.
As the power capacity increases, so must heating, ventilation, and air conditioning (HVAC) system capacity so it is capable of reducing the heat dissipation for the power infrastructure to control the fire risk due to the heat accumulation. However, simple as this sounds, this increase presents a unique set of challenges to the design of fire suppression systems due to the high airflow and power density of the servers.
Data centres are provided with fire suppression and detection measures to protect critical data against business interruption. The consideration of a particular type of system has largely been determined by specialist consultants, influenced by manufacturers and their own experience, with limited available guidance (e.g., BS 6266:2011). While it's also not uncommon for regular builders and owners of data centres to implement their own measures, some of which have been imported from other countries, particularly the US.
Taking data centres to the edge

If that wasn't enough for fire engineers to contend with, the competing drive for 'edge' data and to decentralise storage, bringing it closer to users in urban areas to support applications like the Internet of Things (IoT), is creating a myriad of new fire safety puzzles to solve.
The pandemic and changing behaviours have led to an increase in underoccupancy among commercial real estate assets such as warehouses, retail parks and office buildings.
With wider industry awareness of embodied carbon and environmental obligations jumping up the priority list, property owners are exploring alternative, more sustainable uses for potentially many millions of square feet of once-prime space as our post-covid world starts to take shape. From locating edge data centres in underutilised office blocks to including them as part of plans to repurpose struggling retail parks as an alternative revenue stream for asset owners.
Notwithstanding the upgrades that will be necessary for any existing buildings to cope with the risk, this creates a real fire safety challenge because of the proximity and shared space between the data centre and other buildings. Bringing data centres closer to our communities also potentially adds a layer of complexity for our fire and rescue services by being in an urban, more densely populated environment.
At the same time, it becomes increasingly important to consider what the external threats are in these urban environments, e.g., an accidental fire in an adjacent car park would pose a serious threat. Therefore, the combination of both passive (e.g., compartmentations, fire resistant construction materials) and active (e.g., alarm and suppression systems) fire protection provisions are essential for a rapid response.
Protect your edge data centre with meticulous design
Engaging early with professionals ensures that sufficient fire safety considerations are taken into account from the earliest stages of the engineering design process. This will keep a project on-time and on-budget.
As a robust solution for converting an existing building into a data centre, we'd suggest using multiple layers of fire protection, including building-level (fire strategy), room-level (e.g., water mist, clean agents) and rack-level (built-in fire suppression system) protections.
These multiple layers of protection aim to limit the likelihood and consequence of a fire incident. However, for a truly optimised solution, each level of fire protection must be suitably specified and designed according to the risk profile of different areas within the data centre, coupled with meticulous design.
The insurance risk of on-premise, edge data centres
For those insurers that offer coverage, fire risk is among the supreme concerns given the nature of these buildings.
Fire safety design is based on a thorough understanding of the fire risk, without compromise. This requires an appropriate assessment to identify the risk profile associated with the building, evaluating and modelling the consequence of any fire incidents, and having a fully-informed understanding how different systems interact and react to different fire hazards.
"

Because of the factors that are currently driving change in the construction industry, such as sustainability targets and fast-speed construction technology, it's clear that we're going to be confronting ever-changing challenges when it comes to fire safety design.

"
But to prepare for the 'unknowns' ahead, there needs to be more research undertaken into the associated fire hazards and a review of the design guidance around data centres ‒arguably with the same gusto as they're being built!
Doing so will help enhance the resilience of this type of digital infrastructure as it inevitably becomes a ubiquitous component of our future communities.