Following in the footsteps of Wales, we are on course to witness the mandatory inclusion of sustainable drainage systems (SuDS) in developments across England from 2024.
By taking an early account of the inclusion of these drainage solutions in a development plan, you can improve the public realm, meet biodiversity and water quality targets whilst minimising the loss of developable land and ultimately enhance the value of the development.
Let's unpack what this regulatory change will mean in England.
Changes to the Flood and Water Management Act 2010
Schedule 3 of the Flood and Water Management Act is due to be enacted in 2024, with regulations and processes for the inclusion of sustainable drainage on new developments.
As in Wales, the formation of Sustainable Drainage Systems Approval Bodies (SABs) is critical.
Who and what are SABs?
SABs will be responsible for approving and adopting drainage systems on new developments. It's a process separate to the planning system, and SAB approval will be required before the development can begin on site.
As a team sitting within local authorities, Lead Local Flood Authorities (LLFAs) will become SABs.
What are SuDS?
SuDS include permeable surfaces, swales, ponds and infiltration systems, amongst others.
They'll become mandatory for surface water drainage on new developments. SuDS manage rainfall as close to where it falls and have a strong affinity to nature. They alleviate existing pressure on traditional drainage systems and help reduce flash flooding.
If there's a known pollution problem in an area, a utility company may consider removing the right of a developer to connect to the public sewerage system unless they have considered a more sustainable discharge location first that will minimise the risk of flooding and/or pollution from both the surface water and foul sewer network.
A SuDS solution will optimise:
The management of water quality - minimising flood risk and protecting the natural water cycle
Water quality - providing a mechanism to clean any polluted water running off a development scheme
Biodiversity - creating and sustaining better places for nature
Amenity - creating and sustaining better places for people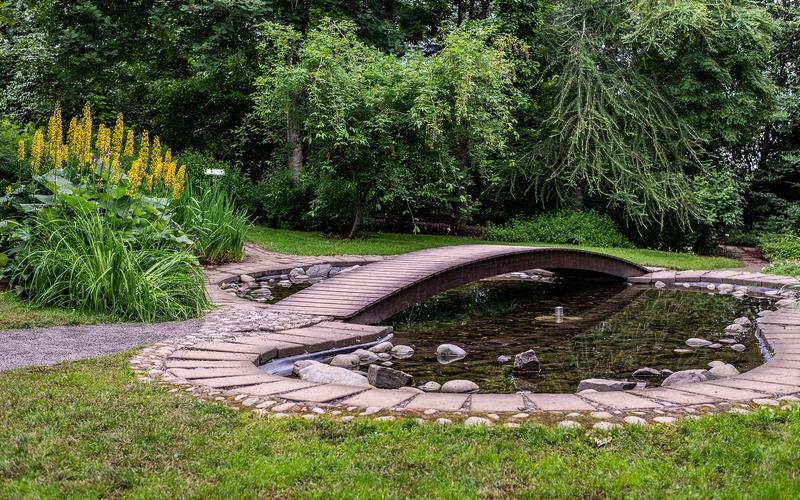 SuDS - the perfect solution to biodiversity requirements
The implementation of SuDS is a perfect assist to the requirements for biodiversity net gain (BNF) and the implementation of more green spaces in our environments to promote wellbeing and provide resilience to climate change.
The key is to think about the options and opportunities for SuDS at the outset of a masterplan. Mould the assets into the landscape and public realm. Make it a feature which adds to the social, environmental and economic value of the site, whilst ensuring the developable space is still maximised.
New housing, commercial and infrastructure developments need to be 'nature positive', with developers in England required to deliver 10% biodiversity net gain from January 2024 onwards.
The need to create new habitats and green spaces offers a perfect opportunity to work in harmony with SuDS, for example:
Wetlands
Ponds
Swales
Green roofs
Indeed, designed well, SuDS can provide shelter, food and breeding opportunities for a variety of amphibians, plants, birds and mammals.
Who maintains a SuDS?
In most cases, maintenance will be the responsibility of the owner of the development, or a designated maintenance body, as opposed to a public body.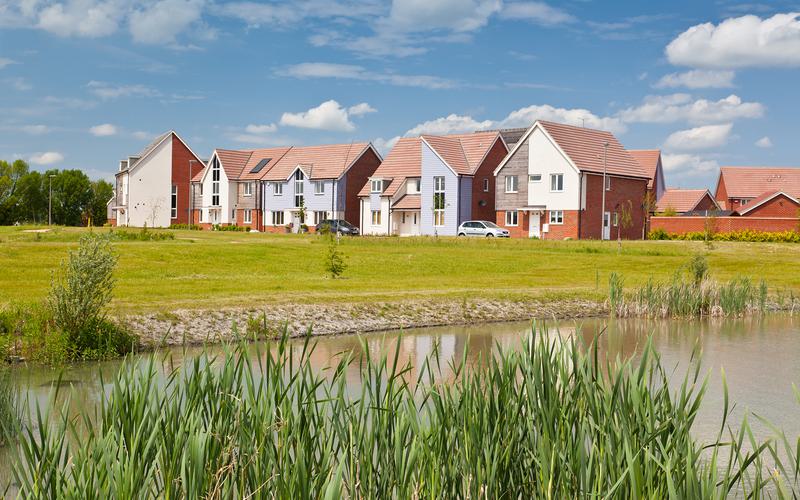 Lessons learnt from SuDS in Wales
SuDS were introduced in Wales in 2019, and our consultancy team based in Cardiff is one of the leaders on its practical implementation.
In our experience, given the need to obtain a SAB approval before construction, the SuDS design process must start from the earliest stages of development layout planning. This enables applications to be made in a timely fashion and to avoid approval risks in the later stages of the project.
The early identification of SuDS requirements, spatial constraints and the overall drainage strategy is essential. This approach efficiently integrates SuDS features and supporting landscape space into development layouts to reduce: land-take, build cost, approval risks and long-term maintenance liabilities.
Having a fully coordinated and tested SuDS strategy included within a planning application layout will safeguard the validity of a planning consent and eliminate risks associated with gaining SAB approval in the stage before construction.