How you nurture the implementation of PAS 2080:2023 within your organisation to manage carbon impacts will define how positive the engagement is from your supply chain, the level of success you achieve in reducing carbon and your ability to access key frameworks.
PAS 2080:2023 - a brief recap
PAS 2080 is the internationally-recognised standard for managing carbon within the built environment.
In April 2023, the standard expanded from infrastructure projects to include other built environment categories such as buildings.
Its significance to Tier 1 and 2 contractors, and their suppliers aiming to access work in the field of major infrastructure, is high.
National Highways have already confirmed that for organisations to qualify from 2025 as a Tier 1 or Tier 2 contractor, they must have a certifiable carbon management system in place that meets this global standard for managing carbon in infrastructure. We are appointed by a number of these contractors such as Royal BAM Group, Graham Construction and John Sisk & Son to support their verification process for precisely this reason.
As we detailed in our article in April 2023, to meet PAS 2080 standards, carbon needs to be at the forefront of every design and construction decision you make. The standard requires asset owners/managers, designers, constructors and product/material suppliers to focus on the proactive management of carbon throughout the value chain. The independent auditors will want to see a documented plan and an implemented process to respond to carbon impacts, in addition to evidence on how and why design decisions are made, and how carbon reductions are quantified.
So, with its expansion to include built environment categories as well as infrastructure, how is its adoption going, and what should both contractors and client organisations do to support its implementation?
Three take-aways on PAS 2080:2023 adoption
At Hydrock, we are in the unique position of having a team that has both experience of acting as a PAS 2080 verifier for main contractors, and in a consultancy role for major infrastructure bodies looking to implement processes that will meet the PAS standards.
With their respective backgrounds, working with contractors and commissioning bodies, Hydrock's Matthew Pygott and Michael Bentham have three key observations on how to improve the adoption of PAS 2080:2023.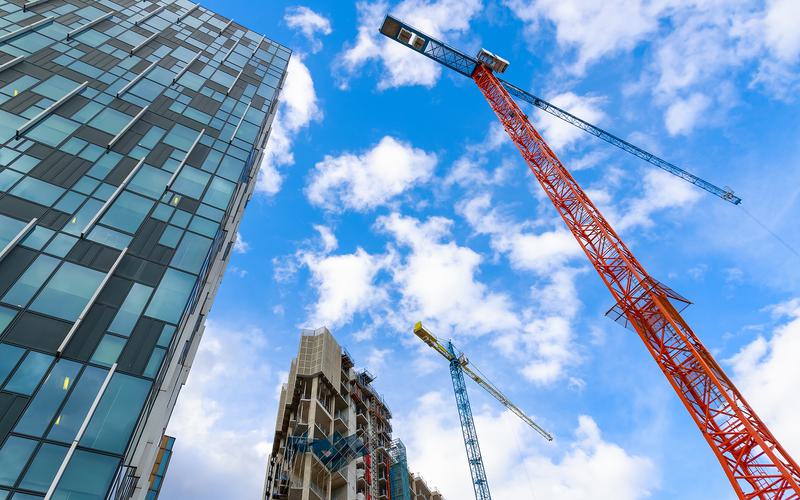 1. Adopting PAS 2080 needs to be a company approach
"Minds are being focused because for a commissioning body as significant as National Highways, there's now only 14 months left for contractors to have in place a verifiable PAS 2080 process" says Matthew.
"This point was frequently noted during the Highways UK conference Michael and I attended in October. It was clear that the supply chain recognised the increased role they need to play to help decarbonise the UK's highways infrastructure network.
"However, my advice to contractors is that implementation is not as scary as you might imagine.
"The best results happen when you merge a carbon management system into your current environmental management system. What's critical is that an organisation's senior leadership buy into the carbon narrative.
"I'm seeing PAS 2080 being talked about at very senior levels in organisations, but it can't be resourced through one person. It has to be a company approach akin to the implementation of other change management systems that an organisation would invest in" says Matthew.
Michael chimes in with advice: "There is a tendency to delegate the task of implementing a carbon management system to established environmental and sustainability teams. It's important for these teams to recognise that everyone within the organisation needs to participate, from the senior leadership team to those managing supply chains. Existing sustainability or carbon managers can manage the implementation, but everyone needs to proactively participate."
2. Work out your stretch boundaries to be proactive
"One key takeaway from recent gap analyses I have delivered for clients, is that the very nature of construction contracts can act as a limiter to what is needed and expected under the PAS standards" notes Michael.
"For example, from a product/material supplier's perspective, PAS 2080 is centred around the demonstration of proactive engagement on low carbon solutions and driving decarbonisation across the industry. In other words, doing more than what is stipulated and agreed via contractual arrangements.
"As an asset owner, designer, or constructor, PAS 2080 expects you to challenge material and product suppliers on the carbon composition of their products and how they influence carbon mitigation through decisions made across their operations and supply chain. For designers, it's all part of proactively considering whole life carbon and co-benefits for every design decision. But the nature of contractual arrangements in this industry is that sometimes the decisions being made are beyond one's boundary of influence.
"The challenge is, how far are you prepared to stretch these traditional boundaries?" says Michael.
"How will you define and determine the boundary between being proactive, demonstrating your commitment to change, and valuing this stance in terms of an enhanced reputation in your field, versus the cost and effort required to act differently through your engagement with the supply chain?"
"It's about how you design your procurement process to work with the most sustainable-minded suppliers" says Matthew. "That's where the proactivity starts, so working together you find ways to demonstrate that you are sourcing less carbon-intense materials and services."
3. Focus on continual improvement
"As a verifier myself, I feel a key part of my role is to help show organisations where they need to improve, and to take the pressure off and say - let's come back together in two months and review again" says Matthew.
"Verifiers need to be flexible" is the opinion of Matthew. "The most important part of meeting the PAS standards is to show continual improvement.
"Show me that you're learning and understanding how to reduce carbon impacts, how to work with your supply chain, and how to keep developing your management processes. That's what really matters. And, as an experienced verifier who understands all the processes, I will help you and guide you in making the right decisions."
"Infrastructure bodies such as HS2 and National Highways have set the tone for PAS 2080 and how it's mandated in the contracts they sign with their suppliers" says Michael, "but with the expansion to cover the built environment, what we now see within main contractors, is different teams needing to come together and apply a consistent methodology on managing carbon impacts across all the projects they engage with.
"It's incumbent now on main contractors in the built environment sector to get ahead, put systems in place that are consistent for all the projects they work on, and actually use this as a competitive advantage on the opportunities they tender for.
"Clients with major building assets will increasingly want to see their programmes of work meeting the PAS standards, to demonstrate their own commitments and responsibilities" believes Michael.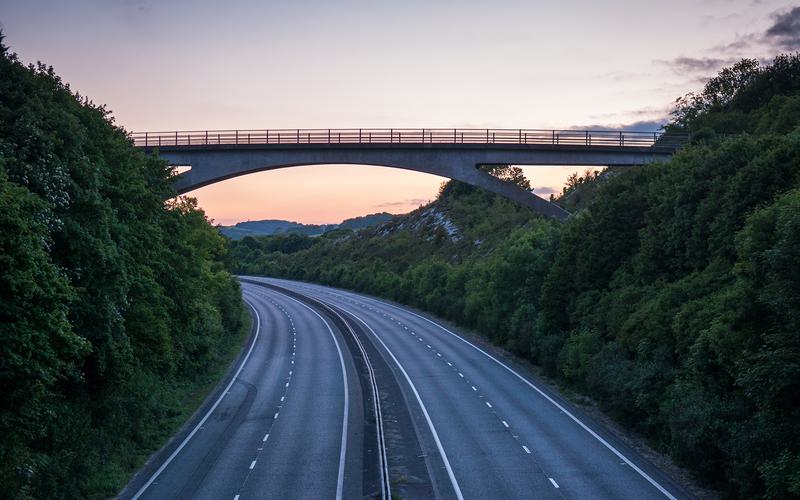 Final word - change will come from nurturing
"In some areas of procurement in this sector, where processes have been used for decades, it is challenging to incorporate change in the shape of decisions relating to carbon impacts" says Matthew.
"However, time and time again, when an organisation has invested in the right processes and commitments, and a good management system, I see good decision-making around carbon and measurable results to the PAS 2080:2023 standard.
"The key is to nurture the implementation of PAS within your organisation. Allow, and support contractors to improve their own approach, processes and performance, and as a business yourself, be willing to change a baseline, introduce an innovation, and measure your results. That's the route to embracing PAS 2080 and making a difference" concludes Matthew.