Back to News
Hydrock hires record-breaking number of apprentices to early years program
5th Dec 2022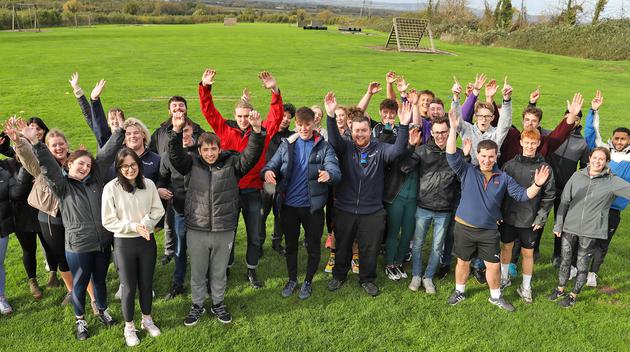 Supporting people at the start of their career and helping to nurture their talent is incredibly important to us.
This year, we are proud to announce that we have taken on a record-breaking number of apprentices to the Hydrock team. With an additional 17 apprentices, we're now totalling over 30 apprentices across the company, more than doubling the number we had last year.
But it doesn't just stop there. We pride ourselves on our early years programs and we are committed to supporting our young people's professional and personal development.
Speaking to Tilly Crowhurst, our Early Careers and Social Value Coordinator, she said:
"

It's so refreshing to see Hydrock investing in its early careers. Apprentices are a great opportunity for the young person as they achieve a degree, while earning a salary and gaining work experience. They will likely find themselves five years ahead in their careers when they graduate, with no debt. It is also great opportunity for the team who are working to develop their future leaders and building a new cohort of diverse engineers from the ground up.

"
We have a fantastic early year's development program known as 'The Learning Curve', whereby, in addition to their individual training, we support their development within person events and webinars across the year. The webinars are hosted by different people around the business, including members of the board and our CEO.
Aseel Salih, a Digital Innovation Apprentice in our innovation delivery team, said:
"

I love being an apprentice at Hydrock because everyone genuinely cares about your development. My colleagues give me so many opportunities to grow, learn and practise what I'm most interested in.

"
Our early years program covers many options
We've had a very strong graduate program for many years. A fantastic example is Catherine Lewis, a Graduate Renewable Energy Consultant in our smart energy and sustainability team, who first started with us as a placement student.
Catherine said:
"

At Hydrock, I enjoy the ability to apply what I'm learning at university to real-life scenarios. I like the flexibility and find the projects we're working on very interesting. I think academically it is also beneficial because I have more awareness of what is important and can apply an industrial perspective on what I learn. I really like the people I work with and am constantly learning new things from the people around me due to their different backgrounds and experience.

"
We also offer a T Level program, which is similar to A Levels. It's a 45-day work placement, spread out over two years, where students gain the equivalent to three A Levels. It's a fantastic course which gives students hands on learning in our office, two days a week, throughout the entirety of their course.
Ben Morgan, a T Level student in our civils and structures team, said:
"

The placement is great because it gives me real work experience, and that allows me to create a clearer picture of the industry I want to work towards. It has helped me create a better understanding of some of the concepts I've been learning in college.

"
We also support many young people each year in STEM. An example of this is our recently trialled Girls in STEM workshop in our Cardiff office. This was hugely successful and we are launching more STEM workshops for all pupils across the business.
Take a look at our Girls in STEM, Cardiff, video where the pupils and staff involved were interviewed about their experiences during the week:
For more information regarding our early years programs please contact Tilly Crowhurst or Cherry Lau, in our people team.