Back to News
Zuzanna Bialkowska awarded 'Up-and-Coming Fire Engineer' of the year by The Society of Fire Protection Engineers
17th Oct 2022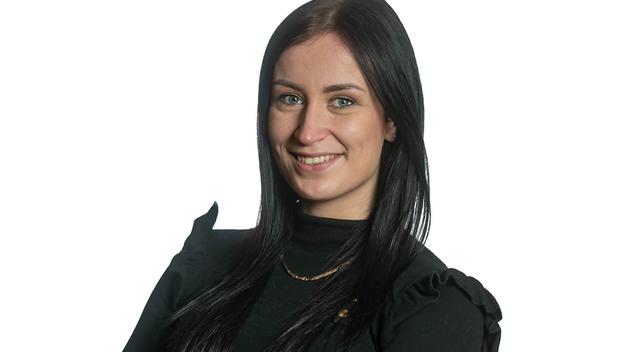 We are delighted to announce that Zuzanna Bialkowska, a Graduate Fire Engineer in our Birmingham Fire Safety Consultants team, has been awarded The Society of Fire Protection Engineers (SFPE)'s 'Up and Coming' fire engineer for 2022.
It is a fantastic achievement for Zuzanna to be awarded by a world-leading professional society representing fire safety engineering. The SFPE's mission is to develop engineering best practices and to educate the global fire safety community in order to reduce fire risk.
Zuzanna's interest in fire safety first began as a young child. Her father was a fire fighter, and her grandfather was Chief Fire Officer in the Polish fire service. Spending time at the fire station is an enjoyable memory from her younger years and has helped fuel her passion and interest in the field.
Alongside working full time with us here at Hydrock, Zuzanna is studying a part-time Fire Safety Engineering master's degree at the University of Central Lancashire. She is also a proud volunteer for the West Midlands Fire Service in her free time, thoroughly enjoying being able to contribute to help her local community.
Speaking to Zuzanna about her achievement, she said:
"

I never thought I'd be recognised by such a prestigious organisation. I am proud of my hard work and dedication to fire safety. I'm grateful to Hydrock for providing me with the opportunity to thrive within this industry. I'm looking forward to continuing my professional development while being surrounded by such amazing people.

"
Commenting on Zuzanna's award entry, the award committee said:
"

Zuzanna's commitment to fire safety is commendable. Her research into concealed head sprinklers, as well as her voluntary work with the West Midlands Fire Service, demonstrates her interest and passion for fire engineering. This submission is very impressive. It's clear that Zuzanna is very dedicated, enthusiastic and generally interest in fire safety. I believe she is one of the rising stars in our industry.

"