Back to News
Hydrock ranks #2 nationally and #1 regionally in three Best Companies 2023 league tables!
7th Feb 2023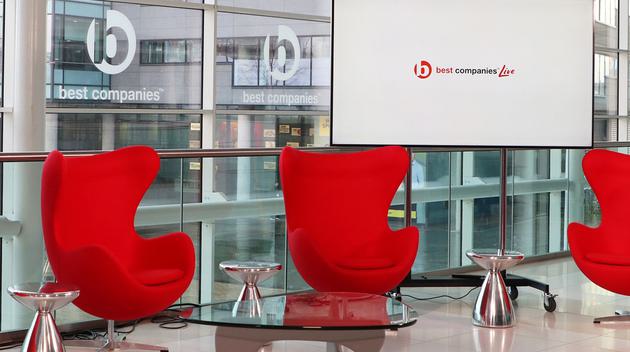 Following on from being listed for our ninth consecutive year in the top 100 best companies to work for, we're over the moon to announce that the results are in for the first quarter survey, which took place late last year.
Hydrock has returned some very impressive results. We ranked #2 as the best large company to work for in the UK and achieved the coveted #1 position in the regional league tables for the North West, West Midlands and Wales at Best Companies Live, which took place on Friday 3 February.
Best Companies celebrates the very best in workplace engagement, ensuring that more employees feel happier at work. For us, being featured in this list is truly important because ranking is based solely on the scores and ratings provided directly by our people!
We're hugely passionate about how we engage with our employees and strive to consistently have a genuine and fun atmosphere for you to work in – this goes right to the core of the values our business was built upon.
Guided by these values and our distinctive culture, we're continuously on a journey and still have so much more we want to achieve with your help. This is why we thank you and enormously appreciate you for not only taking the time to participate in these surveys, but for being completely honest.
Commenting on our recent ranking, our CEO, Dr Brian McConnell, said:
"

A great result to rank so highly nationally and indeed regionally in the survey. We've been on a long journey with Best Companies and each year we strive to do even better, which is borne out in the results. Our employee wellbeing is of the utmost importance and our ranking in these listings means they know how much we care. A big thank you to our people for their trust in us.

"
Image courtesy of Best Companies.