Back to News
US-based Last Energy appoint Hydrock for micro nuclear strategic safety review
13th Dec 2022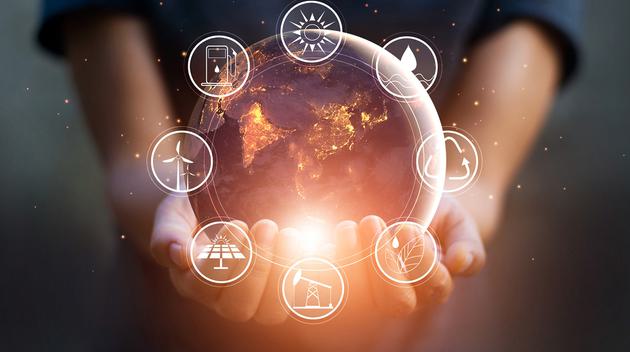 Last Energy, a leading global project developer of micro modular nuclear (MMR) power plants has appointed Hydrock to deliver a strategic review of key sections of the safety case for its plant design.
Last Energy is a full-service developer of micro modular nuclear power projects, including design, construction, financing, service and decommissioning. Last Energy uses a proven pressurised water reactor (PWR) design in its 20MWe plant which can be deployed in series to meet electricity demand requirements. Last Energy's plant is ideal for behind-the-meter industrial applications or for utility-scale distributed generation. Power plant modules are built off-site and assembled in modules.
Working with Last Energy UK's safety and licensing team, Hydrock's specialist nuclear management consultancy team is delivering a strategic review of key components of their safety case. This work is being conducted in line with regulatory requirements to support the wider deployment of MMR and small modular reactor (SMR) technology in both the UK and across Europe.
Commenting on the appointment, Matt Mallia, Associate in Hydrock's nuclear consultancy team, said:
"

Last Energy's micro reactor technology is well suited to countries dedicated to clean technology leadership with strong nuclear regimes and an existing base of public support. The UK market for nuclear continues to be regarded as setting the gold standard in regulation. So, if the safety justification is supported by the UK's licensing authorities, there is a strong case for the technology being well-received across all leading international markets.

"
Last Energy leverages standard PWR technology that has developed a track record as a reliable source of energy production, supplying almost 8% of global electricity.
Gethin Jenkins, Head of Safety & Licensing at Last Energy comments on the specific benefits of the Last Energy plant design:
"

By taking well proven and standard PWR technology and reducing its size, Last Energy has developed a fully modular reactor that harnesses many years of PWR operational experience whilst adopting the latest in technological advances. This approach means our plant is quick to deploy and is ideally placed to support the UK target to reach net zero by 2050.

"
Mike Reynolds, CEO of Last Energy's UK subsidiary, added:
"

We are thrilled to work with Hydrock as we advance our goal to bring our fully manufacturable micro reactor to the UK market with the speed that is demanded from the present energy crisis. Last Energy is uniquely positioned to quickly deliver clean power to the UK, in particular to the industrial sector which is in urgent need of affordable, clean, reliable, baseload electricity and heat.

"