Back to News
MoltexFLEX appoints Hydrock on safety strategy for game-changing energy technology
27th Jan 2023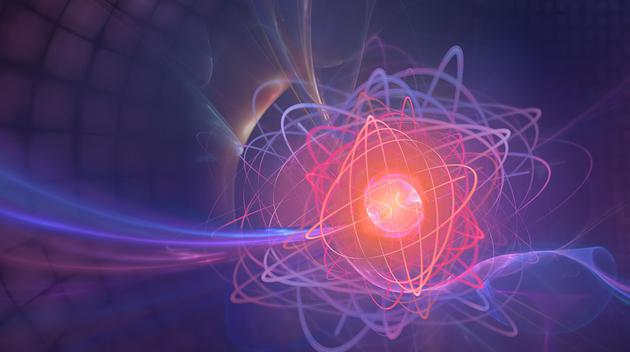 UK-based MoltexFLEX, a nuclear technology leader, has appointed Hydrock to deliver a methodology that helps demonstrate that the safety of their advanced modular FLEX reactor is proven and the design complies with UK regulations.
MoltexFLEX is developing innovative nuclear technologies focused on the dual challenges of climate change: clean energy at an affordable cost. To address these challenges, MoltexFLEX is developing the FLEX reactor which uses molten salt as a fuel and coolant, and GridReserve thermal energy storage tanks that allow the reactor to complement intermittent renewables.
Working with the MoltexFLEX safety team, Hydrock's specialist nuclear management consultancy team is delivering an 'as low as reasonably practicable' (ALARP) methodology. This will help MoltexFLEX demonstrate that the safety of its technology is proven and the design complies with UK regulations.
As in keeping with the nuclear sector, UK standards are regarded as the highest in the industry. To assist MoltexFLEX in developing its technology on an international level, Hydrock will create a framework that will prove the safety of the FLEX reactor against the UK's rigorous standards.
Commenting on the appointment, Matthew Mallia, Associate in Hydrock's nuclear consultancy team, said:
"

Our role is to support MoltexFLEX with a methodology that proves that all safety issues have been considered in proportion to the risks associated with new technology in the advanced modular reactor space. The ALARP principle is established to prove that there is no more you can do to make a system safe. Safety is always of paramount importance and our support defines that this is proportionate to the risks for this smaller, simplified reactor that is designed to be able to shut down instantly and automatically.

"
Speaking about the transformational opportunity presented by this new technology, Andrew Steer, Safety Case Manager at MoltexFLEX said:
"

Demonstrating the safety of the MoltexFLEX approach and illustrating that risks are reduced to as low as reasonably practicable, is vital for our technology. The FLEX reactor is uniquely reliant on inherent and passive safety features instead of active safety systems. This brings significant safety benefit that our demonstration must reflect. We are pleased to have the support of Hydrock's expertise in this area and look forward to continuing this work together.

"
MoltexFLEX's technology development is based on a simple engineering concept that is cost-effective to construct and operate and makes the FLEX reactor perfect for global deployment. Moreover, the reactor's high temperature output can flexibly be applied to generate electricity, replace fossil fuels in industries that need high temperatures, and produce hydrogen as a replacement for gas or as the feedstock for new synthetic fuels.
MoltexFLEX is developing first-of-a-kind units that are planned to be operational by the early 2030s.