Sarah Langhorne
National Campaigns Manager
Bristol
BA (Hons)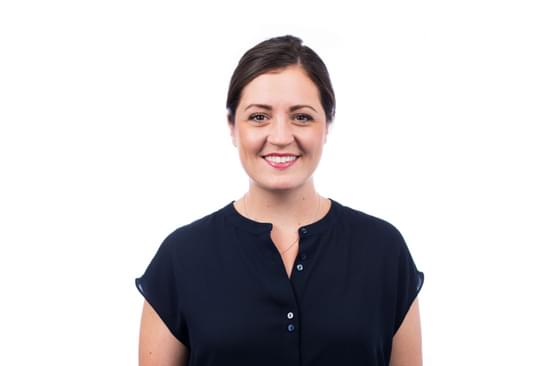 Based in Bristol, Sarah is a key member of our Marketing team and has been with the business since 2015. Her work has been instrumental in building our brand and supporting the growth of the business as a whole.
Sarah is responsible for taking new products and services to market via high-quality national campaigns. Working alongside technical colleagues across all disciplines, she drives pertinent thought leadership content and media profile.
Sarah is passionate about wellbeing and has led Hydrock's award-winning wellbeing agenda, which includes a network of 'wellbeing champions'. She also acts a mentor for early-career women professionals in the business, and is trained in Mental Health First Aid.
Graduating from Loughborough University with a First Class Honours degree in Visual Communication, Sarah's passion for communication led her to develop and build the company's internal intranet into a highly effective and informative community hub.
In Sarah's early-career in engineering consulting, she was seconded onto the M25 DBFO project, a £6bn, 30-year contract to operate and maintain the M25 and key arterial routes servicing London. The project - National Highways' flagship private finance initiative (PFI) and largest highways PFI ever awarded – provided an invaluable insight into major project delivery. She managed information and communication interfaces, supported stakeholder communications planning, audited customer service correspondence and delivered the project's annual conference in Westminster.