Back to News
Hydrock wins Health and Wellbeing Leader of the Year award at NCE100
2nd May 2019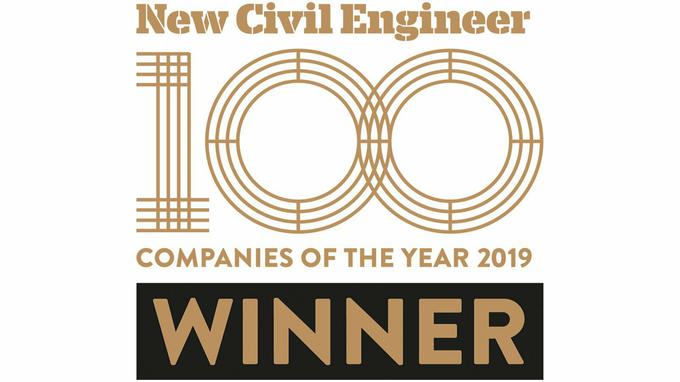 Hydrock has been crowned the industry leader in our approach to the health and wellbeing of our staff.
Companies in the engineering industry and beyond can officially look to Hydrock for best practice ideas to boost the health and wellbeing of their staff. At the 2019 NCE100 awards on 30th April, Hydrock was awarded the title 'Health and Wellbeing Leader of the Year' in a highly competitive category featuring nine other impressive entrants.
Hydrock has always looked after its staff but in the past two years we have really stepped up our focus in the wellbeing agenda with a number of unique initiatives across the country. One of the most significant developments is the appointment of Wellbeing Champions in each office.
Hydrock's Wellbeing Champions are trained in mental health first aid, coordinate workplace activities and manage a wellbeing budget at a local level. From yoga in Cardiff, to mindfulness sessions in Bristol, coordinated walks in the Peak District and monthly beach barbeques in Cornwall, initiatives are driven in response to the aspirations of staff within each office.
Our approach doesn't stop there. Since June 2018, Hydrock has run our 'WELL Worth It?' campaign, demonstrating to businesses across the property industry that by making wellbeing central to the design of buildings, it benefits building users and creates commercial value for owners, operators and developers.
Commenting on the win, Chief Executive, Dr Brian McConnell, said: "I'm absolutely delighted with this award. It recognises the founding principles of Hydrock, which is that if you look after your staff and make work a place they want to be, everybody wins. Sarah Reaney, our Wellbeing Manager, has truly embraced the heart of this and has led the charge in driving this initiative forward, bringing on board a team of equally enthusiastic representatives from across the business. And, it's this positive engagement that will keep this initiative evolving."
The judges' citation said: "The winners' submission was set apart by a strong culture and behaviours which aligned to corporate values. The judges felt the examples given were creative, innovative, engaging and challenged the norm. The activities had clearly been developed from within all levels of the organisation. This is a great example of the role everyone can play in improving wellbeing at work."