Energy Storage
Energy storage schemes stabilise the frequency of power and ensure energy security and supply. It's the perfect solution to stresses on the energy network.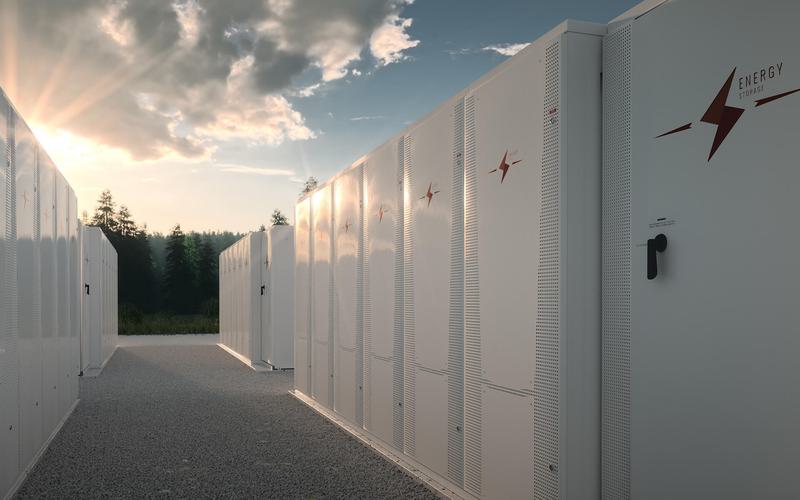 Energy storage facilities bridge the gap on energy generation and volatility.
Often co-located with renewable energy schemes, they stabilise the frequency and capacity of power and deliver secure and affordable clean energy to consumers.
Decarbonisation of our energy system and an increased demand for electricity for heat and transport means that flexibility is essential in the energy network and in the journey to be net zero. This can be provided by firm dispatchable power from energy storage schemes.
For an energy storage scheme, our role starts with a full feasibility appraisal of a proposed site, using our complete multi-disciplinary engineering expertise. We will establish a site's suitability and likelihood to achieve planning.
Our expertise includes:
Assessing grid availability
Negotiating with distribution network operators (DNOs)
Financial viability appraisals, including predicted returns
Securing grid capacity
Ground condition studies
Site accessibility – especially for construction traffic
Noise, air quality and flood risk studies
Drainage and fire safety designs
Supporting planning applications
Scheme design
Tendering and procurement of main contractors
Battery storage and other technologies
We help with the business case and advise on how energy storage schemes can be integrated into new and existing sites, either as a standalone investment on sterile site areas, or as an integrated part of end use.
We support a range of energy developers with their front-of-the-meter schemes, and also introduce our partner Fig Power, where appropriate, to landowners and occupiers of major industrial and brownfield sites to explore the commercial and ESG opportunities from investing in energy storage facilities.
In addition, we also advise a wide range of stakeholders on the opportunities that exist to co-locate energy storage schemes with investments in renewable energy. This adds greater value and impact to behind-the-meter schemes, especially in encouraging the development and use of micro-grids.
Storage technologies include:
Battery energy storage – increasingly of a longer-duration
Cryogenic energy storage – use of low temperature liquids such as liquid air or liquid nitrogen to store energy
Thermal energy storage – storing heat or cold to be used later
Interseasonal storage – technologies that can store and release power for weeks or longer
Pumped hydro storage – generating electricity by allowing water to fall through a turbine generator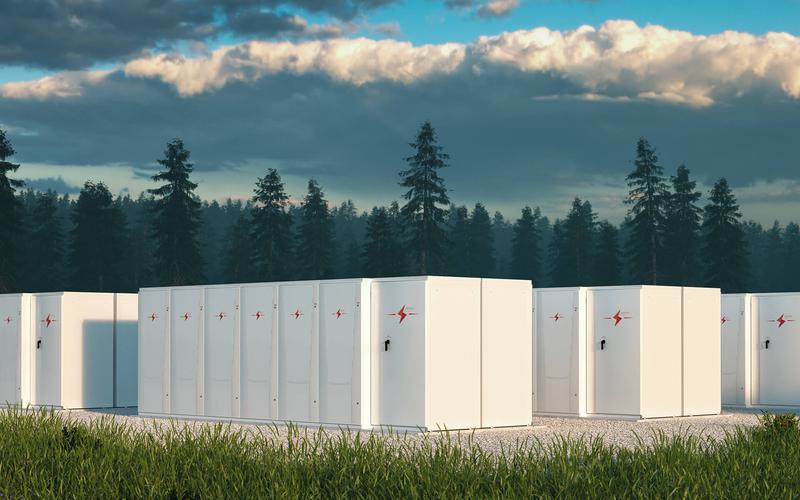 Partnering with Fig Power
We partner with Fig Power, a specialist developer of battery energy storage systems.
Our technical skills support them both at feasibility and planning stage, and also in conducting a financial viability appraisal, modelling the investment costs and the predicted returns.
Partnering with Fig Power, we engage with the relevant Distribution Network Operator (DNO) to evaluate the cost of connection and the size of storage available. We also help secure funding and manage the tendering and procurement process once the scheme is 'ready to build'.
How our approach will help you
We design, facilitate and manage the development of a site for energy storage installation. The landowner benefits from a long land lease arrangement on the area housing the storage device.

For investors and operators of renewable energy schemes, investment in the co-location of a battery storage scheme can maximise the commercial value of the renewable energy scheme.

We deliver a full-suite of development management services for organisations specialising in the development of energy storage schemes. From site feasibility, to financial modelling, through to grid connectivity, planning support and scheme design, we support energy storage developers at every stage.

Investment in an energy storage scheme can unlock the viability of sites for new, highly sustainable, net-zero urban communities. With control over energy storage and release, it can reinforce the grid and enable a strategic investment in the roll-out of electric vehicle charging.

For organisations such as industrial manufacturers, water companies and data centre operators, investment in energy storage offers a level of energy security and resilience and supports their environmental and social betterment strategies.

Our track record
Our track record includes:
Grid-scale battery storage schemes for Aldustria: Site viability, financial modelling and technical advice to develop a range of grid-scale battery energy storage schemes totalling in excess of 150MW across southern England.
3GW pipeline for Fig Power: Technical studies to support a pipeline of battery storage projects across the UK for Fig Power that include a range of sites from 30MW to 500MW.
Feasibility studies for property and energy development JV: Feasibility studies and business case model for a northern England property development company, partnering with a European renewable energy specialist, actively exploring co-located renewables and storage opportunities.
Got a project in mind?
Get in touch.