Geotechnical Design
Through best practice and technology, risks in the ground can be managed and mitigated to shape the sustainable infrastructure behind every successful development.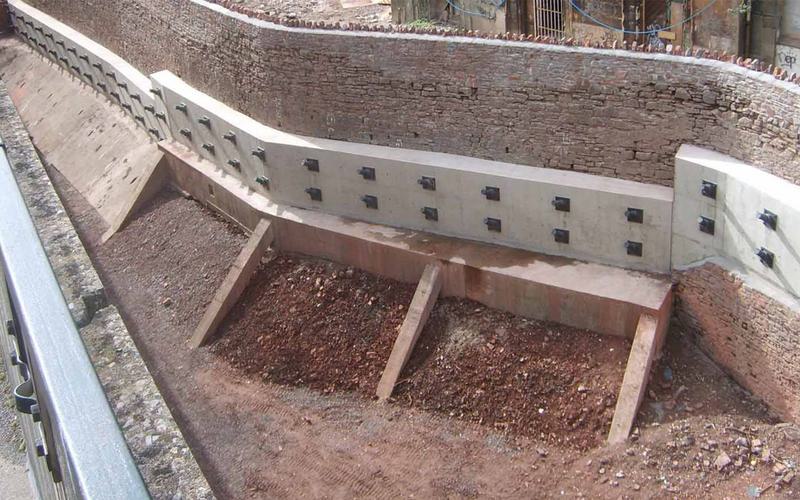 Geotechnical engineering design plays a fundamental role in shaping the sustainable infrastructure behind our future communities, transport links, and commercial developments.
From understanding ground conditions, informed by ground investigations, the art of geotechnical design is to model site materials and create an efficient and robust use of these assets to future-proof a site.

By using a range of proprietary software, including finite element modelling (Plaxis 3D), we've supported clients in unlocking challenging sites and delivering some of the UKs most prestigious projects.
Dealing with a multiplicity of issues, our geotechnical engineers are renowned for integrating across all technical engineering disciplines to create commercial and sustainable solutions for the most complex and large-scale earthworks programmes through to more simple foundation designs
We work across the complete development lifecycle of a project, from initial concept through investigation, planning, design, commissioning and operation. We support clients and contractors during construction, ensuring delivery against the approved specifications. This experience ensures that we are able to offer pragmatic deliverable solutions to our clients.
With an approach based on lean, efficient and sustainable design, we support developer and contractor teams to make sites viable. Keeping materials on-site to minimise carbon impacts, we model the materials to identify their best use across the site, based on development priorities, contamination risks, and the properties of the site materials.
Features and benefits of our service include:
Modelling site materials to future-proof sites.
Sustainable solutions to complex earthworks programmes.
Focused on keeping materials on-site to minimise carbon impacts.
Designs for foundations, slope stability and structural loads.
Digitised ground models to inform commercial and sustainable solutions.
Earthworks and land remediation design strategies.
What you can expect from our geotechnical experts
Through desk-studies and site-based analysis, we contribute to the due diligence and feasibility studies that inform acquisition strategies and planned development programmes. We identify ground conditions and their likely impact on foundation design, slope stability and structural load-bearing design.
Our ground investigations inform the development of a digitised ground model which can be explored and interpreted to inform the most appropriate commercial and sustainable geotechnical design solution for foundations, retaining walls, embankments and slopes.
Delivery of robust geotechnical solutions that are sustainable through the entire lifecycle of a project and ensure schemes are future proofed. We cover all aspect of geotechnical design, which includes temporary and permanent works design, land remediation strategies, earthworks, demolition programmes, ground improvement design, and foundation and sub-structure design.
In need of fresh thinking?
Think Hydrock.