Environmental and Geotechnical Consultancy
Integrating our environmental, geotechnical and material management expertise results in sites ready for the future that don't impact on today's resources.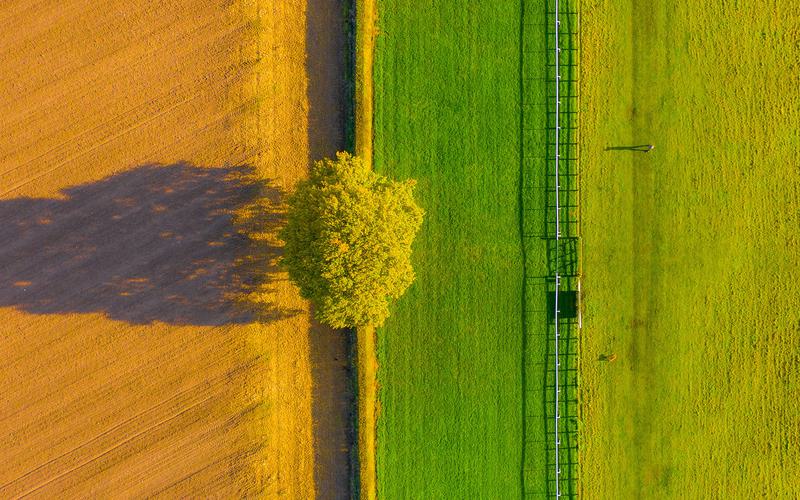 The best solutions benefit from an integrated approach to delivery.
In harmony, we bring together our geo-environmental, geotechnical and material management engineering capabilities to future-proof brownfield legacy sites for safe, resilient and sustainable future development.
We'll be there for you from our initial site due diligence to characterise and understand the ground model, through to site investigation, risk assessment and geotechnical design. It means we establish the most efficient remedial design strategy and earthworks solution to support a proposed development site.
Using the latest data collation tools and spatial analysis (GIS), we distil complex sites into readily digestible outputs that everyone can understand and use.
With our knowledge in material management, we provide solutions that retain materials on-site, make the most effective and safe re-use of them and have a positive influence by minimising carbon impacts from off-site removal.
We work across the complete development lifecycle. We understand how schemes are delivered by contractors, so we strive to promote practical, pragmatic and innovative solutions from the outset.
Commercial awareness and a partnership mentality ensures we work with clients to promote cost effective solutions, across all disciplines and consider approaches such as phased remedial strategies, re-use of materials in ground improvement, foundation re-use, or simply zone the least sensitive areas of a wide and complex site.
We are preparing the ground for infrastructure and buildings that enhance communities, connectivity and commerce.
Features and benefits of our service include:
Integrated approach to geo-environmental and geotechnical engineering design.
Highly qualified and experienced team.
Specialist resource focused on asbestos management.
Total focus on reuse and minimising off-site disposal.
Sustainable brownfield remedial solutions.
Strong connections and reputation with environmental regulatory bodies.
What you can expect from our specialists
This initial phase of assessment is one of the most important, and often overlooked, phases of site evaluation. It forms the bedrock of all work going forward and is critical to achieving an optimal design. We review all available information and an experienced consultant will conduct a site walkover survey.

We look at the geology, hydrogeology and former usage of the site. This information is used to form a holistic ground model, capturing the preliminary conceptual site model from a contamination perspective and key geotechnical site-specific understanding.
Where uncertainties are identified, additional ground investigation is proposed to address the gaps in knowledge.
To ensure quality data is captured, our team will manage and supervise all aspects of the ground investigation (GI).

We will adapt the investigation strategy based on real time results and field observations. We sub-contract plant and consequently will ensure the most appropriate ground investigation techniques are used for the site and data required.
Samples of soil, ground and surface water will be obtained and groundwater, ground gas and vapour monitored to characterise risk. We then deliver detailed interpretive Ground Investigation Reports (GIRs) that meet or exceed all relevant reporting standards.
We work with designers, programme managers and main contractors to support efficient material management controls and develop and declare Materials Management Plans (MMPs) that will provide the required regulatory evidence and compliance to undertake excavations and reuse of materials during development

The MMPs are supported by the necessary robust risk assessments and either Design Statements or Remediation Strategies to achieve regulatory acceptance.
We deliver investigations, analysis and risk assessments to shape asbestos management plans to manage and control issues with asbestos in soils. Through a safe, controlled and regulatory compliant approach, we extinguish the risk to enable development programmes to move forward without undue detriment to cost and time.

We conduct a Remedial Options Appraisal to identify the most sustainable solution in terms of environmental impact, cost and programme to deal with the contaminants of concern.

We secure approval from the regulators and then develop a Detailed Remediation Method Statement which includes proposals to secure verification of the works on completion.
Our approach is always to minimise off-site disposal of materials and is supported by an MMP written in accordance with the CL:AIRE Definition of Waste: Development Industry Code of Practice. Solutions are designed to complement geotechnical designs to ensure an integrated approach.
Informed by the data from our ground investigations, we evaluate the site characteristics against the proposed development to deliver an efficient and robust geotechnical design to future-proof sites.

Geotechnical Design Reports (GDRs) capture the detailed modelling undertaken using industry leading software and we routinely supervise construction delivery to ensure compliance with these specifications. This culminates in the issue of geotechnical feedback reports (GFRs).
This practical on-site delivery knowledge ensures we identify the best use of materials across a site, based on development priorities, contamination risks, and the properties of the site materials. The result is a build platform to support foundations, embankments, tunnels, basements, retaining structures and overall ground improvement schemes.
Phase 1 desk-based assessments and ground investigations identify risks and liabilities from land and sites that form part of any merger, sale or acquisition strategy.

We will identify the significance of these risks in the context of the transaction and advise on the risks and costs to address to help inform the commercial value of land, sites or corporate entity.
Backed by our significant technical expertise, we regularly represent clients as an expert witness at public inquiries and planning appeals, delivering robust and evidenced arguments under cross-examination.

In need of fresh thinking?
Think Hydrock.