Back to News
Hydrock takes home another 'Gold' sweep for health and safety achievements
11th Apr 2022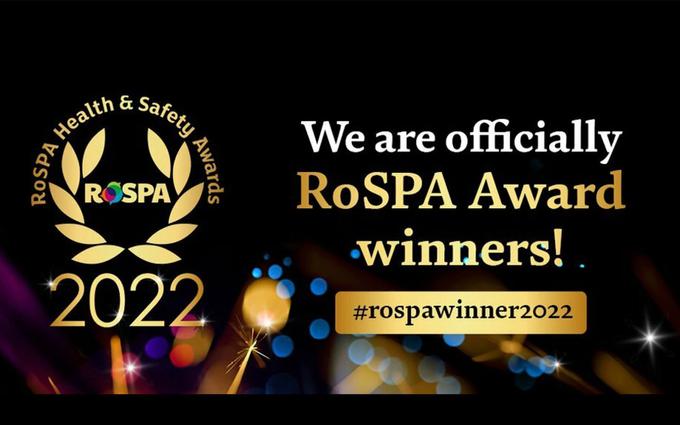 Hydrock is celebrating after landing a hat-trick of internationally-recognised awards for demonstrating consistently high health and safety (H&S) standards.
We've received Royal Society for the Prevention of Accidents (RoSPA) recognition for working hard to ensure our people get home safely to their families at the end of every working day. Our 'Gold' sweep at this year's awards being capped off by taking home our second Gold Medal as a multi-disciplinary consultancy, in recognition of achieving over six consecutive years at Gold standard.
Rob Narbett, Health and Safety Manager, said: "It's a huge achievement for Hydrock and our record is something we're proud of. I have to say, full credit goes to our people working on sites all around the UK. To be consistently recognised in this way by RoSPA is not only a testament to Hydrock's commitment to H&S, but to the unwavering dedication of our employees."
Organisations receiving a RoSPA Award are recognised as being world-leaders in H&S practice. Every year, nearly 2,000 entrants vie to achieve the highest possible accolade in what is the UK's longest-running H&S industry awards.
Our geo-environmental and geotechnical division also won their third Gold Medal, recognising seven years of consecutive Gold Awards.
In addition to these, our long-running and complex project for the Environment Agency at Helpston, Peterborough has been recognised with its fourth consecutive Gold award. Working in partnership with the Environment Agency, we've been providing a range of site investigation and geo-environmental services on a large-scale land and groundwater remediation scheme in order to protect the drinking water supply of approximately 25,000 homes in the area.
This recognition and these awards unite like-minded businesses and organisations worldwide, who represent the very best in their approach to H&S.
Visit the RoSPA website to find out more about the awards.