Highways Engineering Design
Sensitive design improvements to road networks benefits all users, connects people, improves safety and supports a sense of place.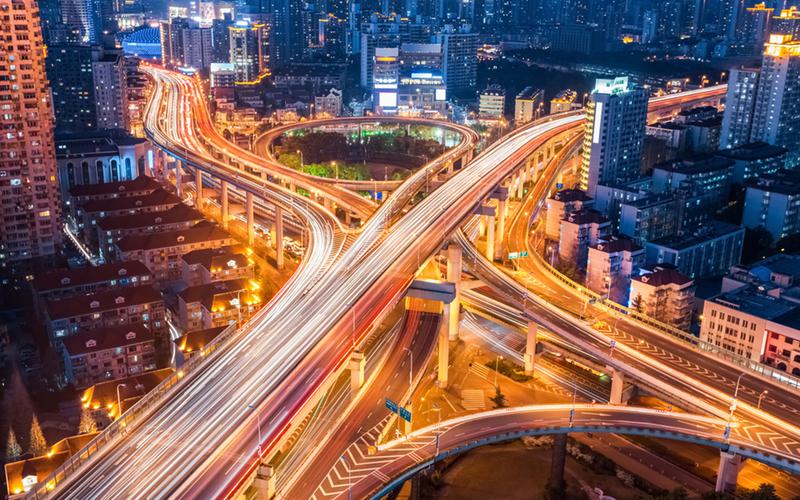 The design and improvement of roads and highways is a natural consequence of the sustainable evolution of our communities and infrastructure.
Improving safety, easing congestion, encouraging all forms of mobility, and future-proofing networks to support smart and intelligent forms of transport are the pillars of our approach. Designed with care, roads, junctions and all associated street furniture improve connectivity to boost communities and economic growth.

Innovations such as high-speed rail and low-emission vehicles are taking us towards a connected, low-carbon future, but without suitably adapting our infrastructure across our communities, that future won't become a reality.
Our engineering design philosophy is founded on integrating communities by providing better accessibility and connectivity for everyone. Informing this thinking, we use leading-edge digital modelling to help you make smarter decisions.
Providing a critical grain of detail, StratEV, our proprietary software tool, predicts the optimum level of EV charging infrastructure needed in any urban context. This includes new developments, car parks, streets and other spaces connected to the highway network.
Balancing the need to support all forms of mobility in the most sustainable way possible, our use of vehicle and pedestrian simulation modelling helps determine the optimum level of new civil infrastructure required to support development plans.
Features and benefits of our service include:
Designs encourage all forms of mobility.
Future-proofing networks.
Digital modelling informs design decisions.
Inclusion of EV charging infrastructure.
Alterations and improvements to existing networks.
What we deliver
Our on-site and off-site highways design, covering alterations and improvements, includes:

Road layouts
Junctions
Roundabouts
Parking
Cycle lanes and cyclops roundabouts
Pavements
Speed control solutions
Traffic signals
Street furniture and signage
Technical advice on Section 278 and Section 38 agreements
Advice to alter and update Traffic Regulation Orders
Drainage systems
Utility management
Road safety audits
In collaboration with developers, architects and the highways and planning teams in local authorities, we achieve sensitive and minimalist engineering solutions that support economic growth and deliver a sense of place across our communities.
In need of fresh thinking?
Think Hydrock.