Major brownfield regeneration drives future community
Anchorwood Bank, Barnstaple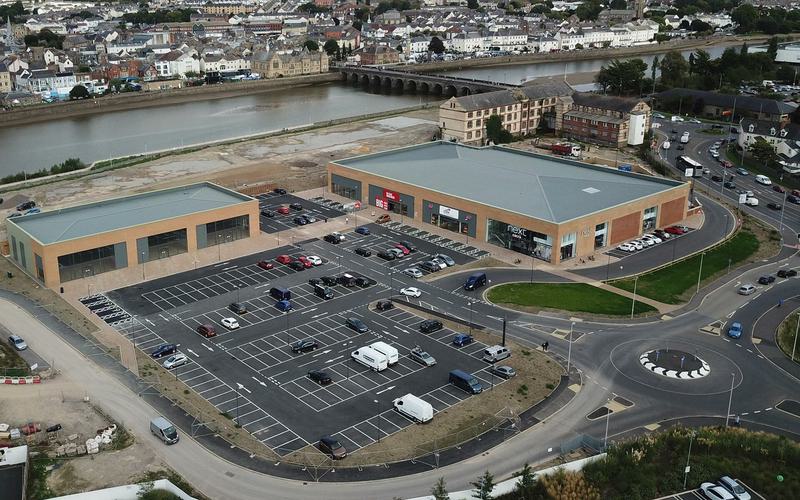 Complete multidisciplinary service delivery, from due diligence through planning approval to construction supervision, for a phased 160,000 sq. m mixed use brownfield development.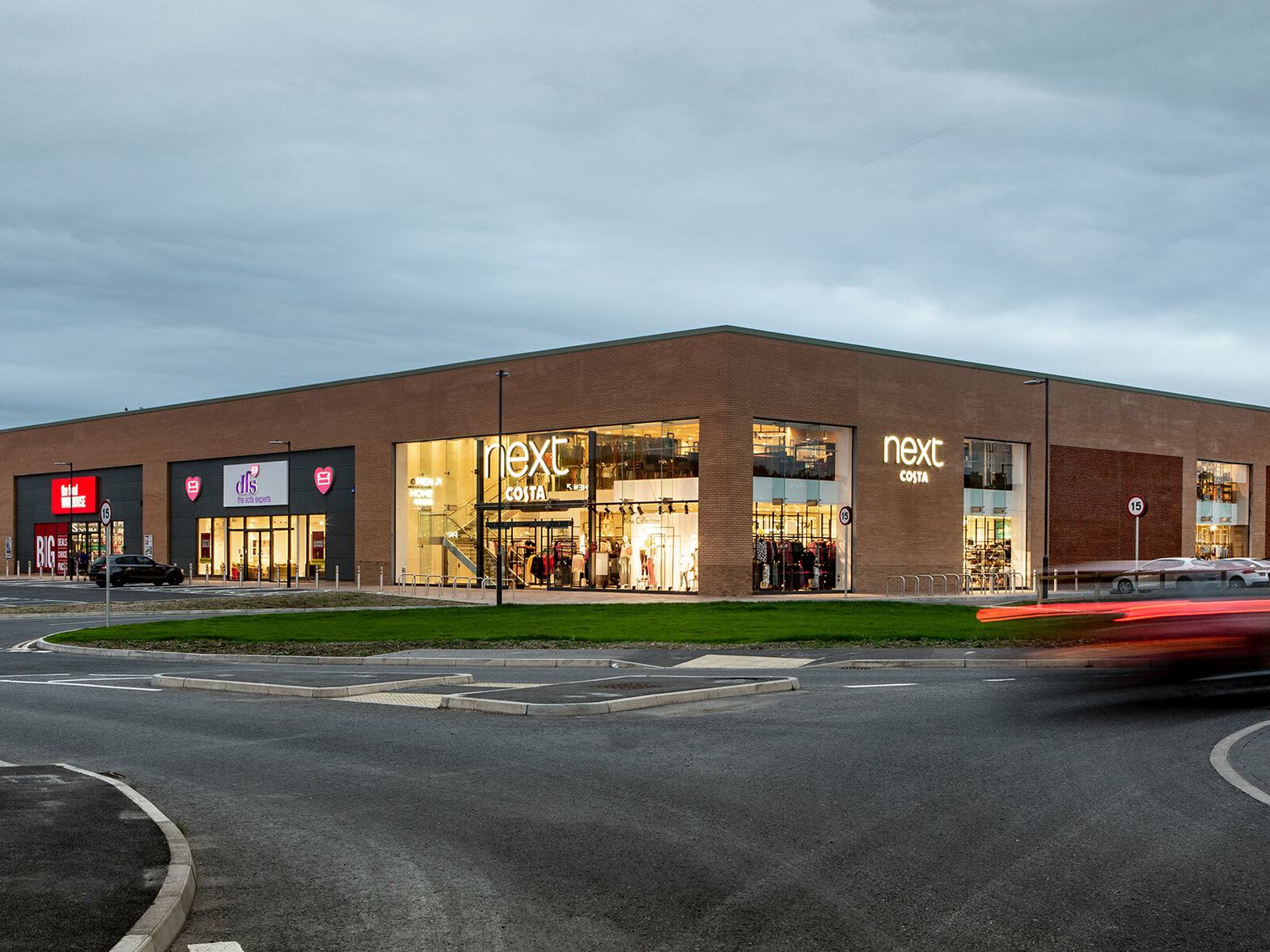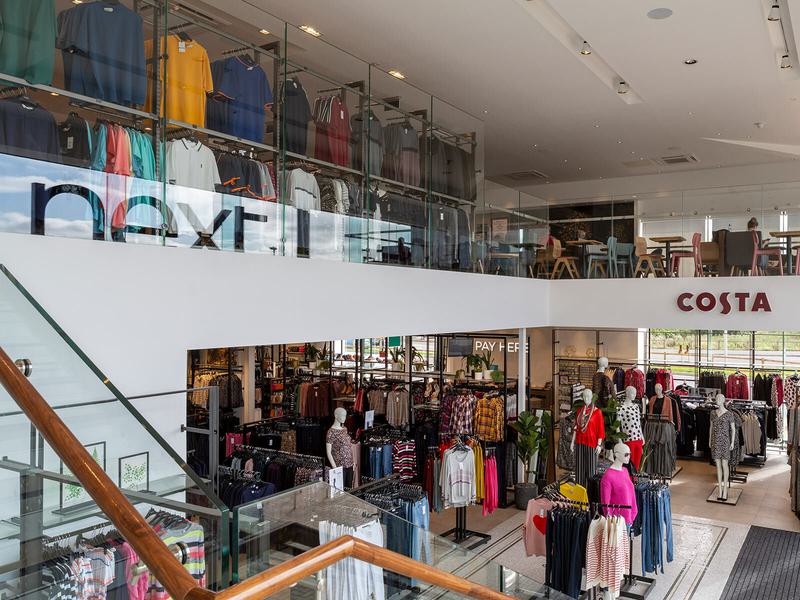 Anchorwood Bank is one of the most significant brownfield regeneration sites in south west England.
Fronting the River Taw, this high-quality, 160,000 sq. m mixed-use scheme has brought employment, housing and economic development to this area of North Devon to create a sense of community and place.
In 2009, Hydrock was appointed by Development Securities' joint venture with Wessex Investors to undertake a due diligence exercise on this 39-acre former industrial site. The site benefited from an extant consent for retail use, and our client was seeking consent for a supermarket, retail park and residential.
Our due diligence identified the technical challenges and constraints of the site and informed the strategy required for each phase of the proposed development. Of particular note was the importance of protecting an immediately adjacent Site of Special Scientific Interest (SSSI) and County Wildlife Site (CWS).
Phase 1 - From due diligence to construction
Following our initial due diligence, we supported the joint venture team in obtaining full planning consent for an Asda superstore and outline consent for the residential and retail park aspects of the development.
We delivered pre-planning services across all disciplines to support the hybrid application. This included site investigation, a remediation strategy, a utilities strategy, drainage and flood risk strategies, transportation studies and general arrangements for new site access, all provided under an Environmental Impact Assessment. Cost plan support was also provided.
The proposed scheme required a real-time traffic model and network capacity assessment of ten junctions to demonstrate how highway improvement measures would substantially mitigate the traffic generated by the new development.
Agreeing an off-site flood defence scheme, delivered under a S106 agreement, was a successful value engineering exercise as it enabled us to reduce the proposed site level raise (using imported materials) by over 80,000 sq. m. This equated to avoiding 10,000 lorry movements, adding strongly to the sustainability credentials of this development.
Following planning consent under Phase 1 of the development, we supported the detailed design phase for the site utilities and access, enabling works platform for site servicing, and the flood defence around the site.
Specific activity included:
Utilities diversions
Highways access under Section 278
Off-site junction improvement designs
Major on-site Section 38 work
Demolition specification
Remediation strategy, including validation requirements and reporting
Earthworks specification for the site development platforms
Design of riverside flood defences
Design of the pedestrian and cycleway (public realm) around the edge of the scheme
Full tender pack for contractors
Regulatory approvals, including the Environment Agency and the Marine Maritime Organisation for the flood defences
Discharge of planning conditions.
During the demolition and earthworks, we also provided Wessex Investors with site monitoring support.
Included in our work on this phase was the requirement to divert the famous Tarka Trail directly around the site. A riverside walkway linking the Tarka Trail with Long Bridge was completed in 2016, along with the new ASDA, nature reserve and highways works.
Phase 2 - Residential development and retail park
We were subsequently appointed to work on the residential elements of Phase 2 with North Devon Homes, and by Wessex Investors to work on the retail park. This included 172 new builds, comprising one-bedroom homes through to five-bedroom homes, and the development of 4,600 sq. m of retail space. In addition to Hydrock, the project team for this phased included Pearce Construction and Woodward Smith Architects.
Hydrock supported the Reserve Matters Application successfully discharging outline planning conditions for the Phase 2 residential and retail schemes. Our role included planning support and detailed design of the next phase of the infrastructure, including: drainage design; utilities design; the on-site highway design; a large S185 sewer diversion; further earthworks including a surcharging strategy; and enhancements to a foul-pumping station.
We provided multi-disciplinary services for the design and build retail package, including civil and infrastructure engineering, structural engineering, mechanical and electrical engineering and utilities consultancy.
In addition, we provided structural engineering services to North Devon Homes on the residential scheme.
Phase 2's retail park was completed in early 2018, with the first homes within the residential area due to be available during 2019.
Phase 3 – Completion with new life for historic buildings
We delivered planning support for Phase 3 of the development which continues the regeneration of the site with further residential development and community space. Phase 3 includes the conversion of the historic and Grade II listed Oliver Buildings which are key to the completion of the Anchorwood Bank scheme.
This phase was developed in conjunction with Acorn Blue and Wessex Investors. Hydrock was appointed to provide full multi-disciplinary support from feasibility (including structural condition surveys) through to planning submission.
Plans include a feature, four-storey building to create a landmark for Barnstaple. Notably, this stage of the development required careful engineering to successfully integrate the historic buildings alongside additional new builds.
Securing the future
Having been working on this project for over 10 years to date, throughout that time stakeholder and community engagement has been critical to the long-term sustainable development of Anchorwood Bank.
We have supported the client team with well-publicised public exhibitions and consultation sessions, and helped them to develop a positive relationship with North Devon Council, discussing how the scheme will create a sense of community and place whilst ensuring no adverse retail impact to Barnstaple town centre. There has also been extensive liaison with the environmental authorities to agree the ecological mitigation measures for this riverside site to ensure the protection of the SSSI.
Images courtesy of Wessex Investors

Got a project in mind?
Get in touch with us.