Structural Engineering
Designed to be responsive, dynamic and sustainable, we shape buildings that inspire and create asset value.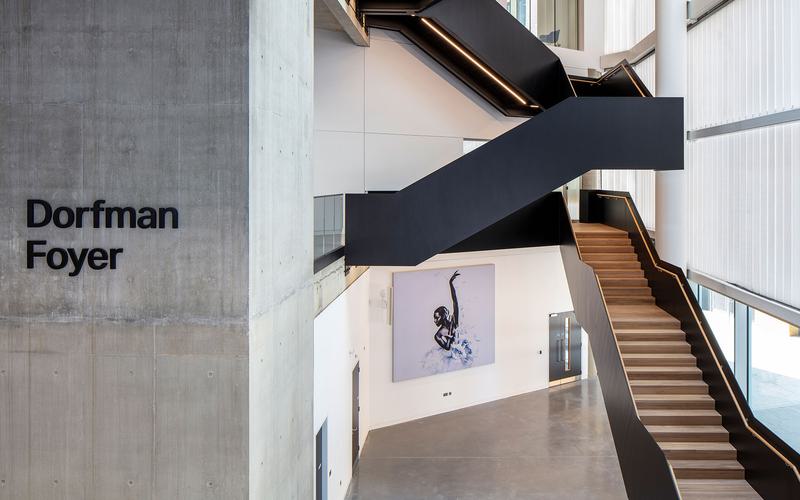 Structural engineering design is at the heart of sustainable building design. It sets the tone for a low carbon future.
The choice of materials, construction method, and whether to build at all, are critical in realising our collective sustainable goals. As structural engineers, we have the ability to eliminate waste, reduce carbon emissions, and deliver more efficient and cost-effective developments.

Through embodied carbon assessments on structural designs, we help you make informed decisions on the options to boost the carbon credentials of a building at the earliest stage of a development. By embracing digital technologies such as cloud-based BIM models, Modern Methods of Construction (MMC) and Design for Manufacture and Assembly (DfMA), we will help you increase efficiencies and reduce costs through the construction process.
It means that at every step, our structural design work is focused on commercial, operational and environmental goals, as well as realising the aesthetic vision for a building so it's at one with its immediate community.
The results are resilient, high-performing and high-value assets.

Features and benefits of our service include:
Embodied carbon assessments for informed decision-making.
Refurbishments and re-purposing of existing assets.
Fully conversant with processes for MMC and DfMA.
Designs to realise aesthetic vision and future-proof for usage.
Specialists in basement design.
Renowned for sympathetic and meticulous transformation of heritage buildings.
Building design to transform a community
Led by our structural engineers, discover how our innovative design contributed to the 'wow factor' of Llys Cadwyn, the new gateway development to Pontypridd.

Our structural engineering capability
Our team will work with you from the earliest conceptual design stages, through construction to operation.

We work across all sectors, taking our experiences to shape spaces for a wide range of users.
As you'd expect, we work with all types of construction material, from the traditional to modern composites. It means we're always thinking about the dynamics that influence the success of a scheme, from sustainability to buildability, to ease of maintenance, to cost and available time.
As well as structural building design, we carry out inspections and surveys of existing buildings, design for temporary works, and a range of preplanning advice.
We have a track record in all types of property, and all aspects of property, including:
Every aspect of commercial property, from headquarter offices to mega logistics and distribution warehouses, to data centres and R&D laboratory space.
High-rise towers.
Sympathetic transformation of heritage and listed properties for modern-day use.
Refurbishment, re-purposing and extension of existing buildings.
Basement design for residential, commercial or car parking usage.
Every form of residential property, from apartment living, to student accommodation, to later living schemes, and housing.
Retail, leisure and hotels, including mixed-use schemes.
All forms of education facility from primary schools to research facilities on university campuses.
Heritage projects.
Infrastructure and enabling works for renewable energy schemes.
Specialist, high-risk projects in sectors such as defence, justice and nuclear.
Embodied carbon consultancy, supporting a design, procurement and strategy for a zero-carbon future.
As a multi-disciplinary business, our structural engineering team regularly works in harmony to integrate design solutions with our geotechnical, civils, MEP, fire safety and acoustic specialists. The result is a total build solution for you.
In need of fresh thinking?
Think Hydrock.