In late October, we contributed to a roundtable discussion on how to prepare property estates for the future and create a sustainable legacy.
In collaboration with Ryder Architecture, Gleeds, Newsteer Real Estate Advisers and Urban PlaceNetwork, and with special guests responsible for managing both private and public estate portfolios, we debated the challenges, emerging trends and future opportunities to deliver, maintain and operate property estates in the future.
As ever, so many of our points of discussion inter-link with each other - for example, the importance of collaboration, communication and understanding the value of change - each relies on the others.
This is a summary of our debate and key take-aways:
1. Being a custodian of an estate will drive change
If you own, or are responsible for an estate that is well-established and not repeatedly churned, you are more likely to be committed to a long-term vision to adapt the estate to be energy efficient, climate resilient and a place that offers your tenants a great experience.
Indeed, evidence of our guests at this discussion confirmed that their customers - organisations looking to rent space - will value a high-performing building because it meets their own ESG aspirations and commitments to their own investors. So, taking a proactive responsibility for your estate will drive up the rental value you can achieve from your assets.
2. Taking the opportunity to influence tenant behaviour
An emerging train of thought is to consider to what extent an estate owner / investor / landlord can help encourage their tenants to collaborate and achieve more efficient and cost-effective outcomes around their sustainability and energy goals.
It's all about mindset change. It's quite common to have two or more major occupiers within the same building, or on a business / industrial park, setting up their own waste strategies, or sourcing their own clean energy. Is the investor/landlord the conduit who can bring occupiers together to pool their resources and achieve better and cheaper outcomes by collaborating and working together?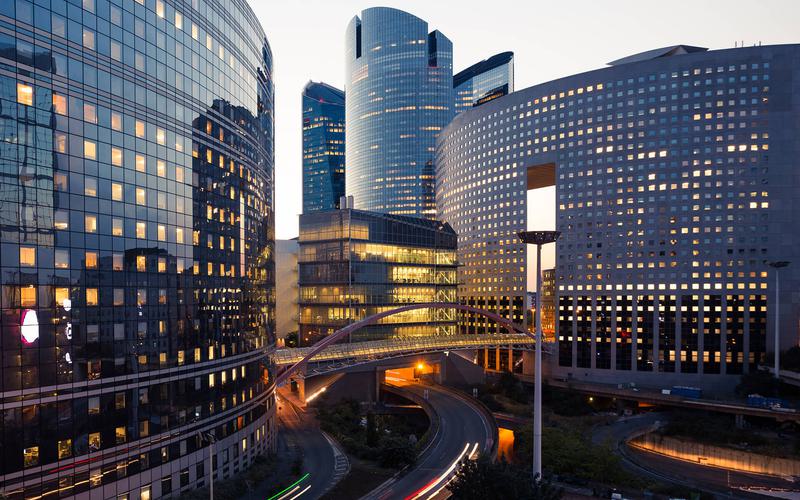 3. How data will influence a capital recycling strategy
Understanding the performance of all your assets is critical to determining where best to invest in capital improvement projects to raise the efficiency and effectiveness of your estate.
This means data is king. Knowing which metrics to baseline and track, how to gather the appropriate data, and what systems to use to analyse and interpret the data, is critical to ensure you make the right investment decisions.
Our roundtable concluded that for real estate portfolio investors, access to this data is key to a capital recycling strategy. This is a model that focuses on identifying which assets will benefit most substantially in terms of value and attractiveness from investing in an upgrade to then either be sold or rented at a higher value to fund improvements elsewhere in the portfolio. So, capital is constantly recycled to improve and update the worst performing assets, ultimately improving the performance of the whole estate.
4. Understanding how to procure clean and secure energy
Estate operators and owners want stability and security from their energy supply.
Recent times have threatened this situation. The lack of capacity on the grid, the inability at times to offload excess renewable energy generation to the grid, and a lack of political will to pursue a complete clean energy strategy simply results in those responsible for estates being unclear on how to commit to an investment strategy in clean energy.
Whilst acknowledged as not simple, the long-term direction of travel for the estates of tomorrow is investment in decentralised energy systems, collaborating with neighbouring occupiers and landlords to share in energy generation, storage and distribution. The future lies in anchoring heat networks and investing in microgrids to offer tenants a cheaper energy alternative, whilst taking the benefits of becoming an energy provider.
5. Keeping an open mind and being flexible with change
A collective call from the roundtable was that C-suite leaders need to understand the changes that the climate and environment is irreversibly bringing to existing business models.
It is simply not possible to keep doing what has always been done. However, change and improvements can be gradual. The perfect solution does not exist, and innovations are emerging all the time. The most important thing is to recognise that things need to change and to embrace this and be flexible.
Space needs to be adaptable and flexible for long-term use. Decisions need to be made with the long-term in mind. Funding sources need to be easier to access, whilst respecting the importance of KPIs to measure results, and of course politically-led initiatives need to be baked in, and not prone to changing at the whim of new ministers and governments.
With thanks to: David McMahon; David Brown; Natasha McIntyre Hall; Mark Byles; Arina Smolina; James Rayner; and Jeremy Salmon.