Estate Decarbonisation
When you're responsible for estate and property management, there's a lot to consider around energy performance, occupier wellbeing, and sustainability. It's a serious brief, but we can help.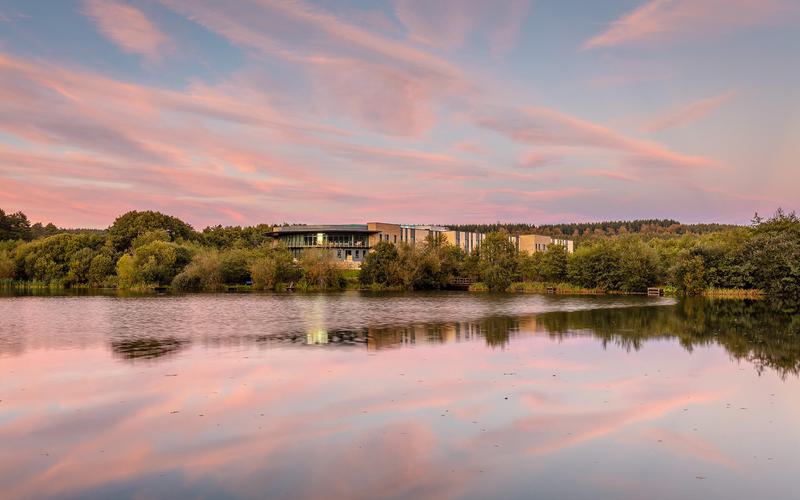 Across the public and private sector, we advise property owners and estate managers on decarbonisation strategies for the built assets they own and occupy.
We help to make built assets more energy efficient, more resilient to climate change and energy price fluctuations, more comfortable for their users, and more valuable.
With a focus on Scope 1 and 2 emissions, our team will deliver a baseline study to establish in-use energy performance and carbon emissions. Layering in detail on current and projected building usage, we model the cost/benefit impacts from different solutions to improve building performance, reduce emissions and achieve net zero.
Taking a 360-degree view of an estate helps to prioritise capital works and investments.
A phased programme of decarbonisation, including both retrofit and investment in clean energy technologies, will be influenced by a range of factors such as:
Future space requirements
User needs and experiences
Grid connectivity
Buildings most at risk from climate change
Buildings facing an extensive backlog of maintenance and lifecycle replacement issues
With a strategy in place, our multi-disciplinary engineering teams can support with the detailed design, planning submissions and procurement of works, covering key areas such as MEP, civil and structural engineering, fire safety and acoustics.
Decarbonising the built environment is acknowledged as one of the biggest challenges to reach our collective net zero goals. But it can also present numerous opportunities to address other challenges such as ongoing data capture, maintenance backlogs, lifecycle plant replacement and regulatory compliance.

Features and benefits of our service include:
Archetype-led analysis of the energy performance of all real estate
Analysis of current and future user needs from real estate
Net zero and decarbonisation strategies
Techno-economic assessment of fabric first and renewable energy solutions
Support to submit fund and grant applications to improve performance
Verification against recognised industry standards such as Carbon Risk Real Estate Monitor (CRREM)
How our approach will help you
Our approach to estate decarbonisation includes:
Assess your properties, conduct energy efficiency studies, identify stranded assets and review your future plans
Split data into different archetypes and set relevant targets and parameters for retrofit programmes
Benchmark your whole lifecycle carbon emissions using established standards such as the London Energy Transformation Initiative (LETI)
Quantify your carbon emissions, from embodied carbon in the construction process to the operational efficiency of each asset.
Techno-economic assessments of a range of interventions and investments from changes to building fabric to air source heat pumps to renewable energy
Fully-costed recommendations to help you understand the investment required, the energy savings, the emission reductions and the potential for income generation
Cost/benefit advice on the levels of spend associated with different offsetting strategies
Explore opportunities to source power from local heat networks, investment in renewable technologies and storage, and micro-grids
Categorise assets into 'ready' and 'sticky' groups to prioritise capital works and the most beneficial approach to a phased approach to decarbonisation
Research, recommend and support grant applications for funding or access to green finance to invest in low-carbon technologies and solutions
Continue to monitor in-use energy performance and building usage patterns to identify further areas for improvement or change control
Conduct post-occupancy evaluation studies to understand user experience
Use lessons learnt to adapt and improve future retrofit works programmes
Ensure your carbon management complies with regulations such as the Streamlined Energy and Carbon Reporting (SECR) scheme and analysis compiled by bodies such as the Higher Education Statistics Agency (HESA) and the Estates Returns Information Collection for NHS Trusts
Verify your carbon-related commitments and disclosures through schemes such as the Science Based Targets Initiative (SBTi), and with carbon verification requirements against the established industry standards, such as PAS 2060 and PAS 2080:2023
Demonstrate your achievements as part of your ESG reporting to investors and funders
In need of fresh thinking?
Think Hydrock