Back to News
James McNay joins HSE Industry Competence Committee (ICC) to guide safer building construction for everyone
8th Aug 2023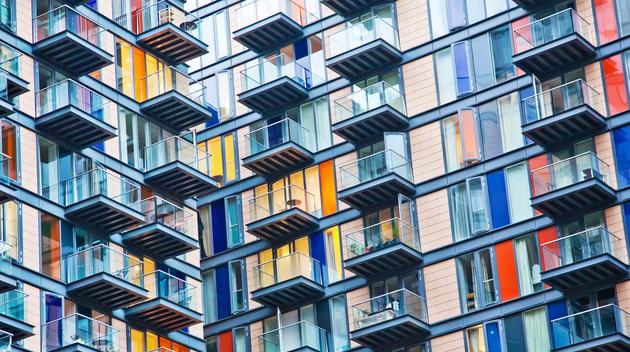 ​​​​​​​The Health and Safety Executive (HSE) has selected James McNay of Hydrock to join the Industry Competence Committee (ICC), which is responsible for helping to implement Building Safety Act legislation and guide the Building Safety Regulator (BSR) in its duty to improve competency and drive culture change across the built environment.
James, our deputy divisional director of fire safety, has been appointed on this high-profile steering group which ultimately feeds up to the Secretary of State. This provides the latest platform to influence policy and research on building safety.
James said:


"

We're all aware that Dame Judith Hackitt's review of building regulations and fire safety identified a lack of skills, knowledge and experience across industry, contributing to poor safety and standards in buildings. One key outcome of the BSA was to establish the Building Safety Regulator (BSR) to facilitate improvement in the competence of industry and in building inspectors. The ICC is the next tier of governance to ensure the BSR achieves its purpose, with a number of functions including monitoring industry competence, helping industry to improve competence and producing guidance to the public about assessing the competence of people in the built environment industry. To be part of this committee is a real coup, and means we're going to be able to have a long-lasting impact on the standards of competence across the built environment.

"
Officials from relevant Government departments and co-regulators are also expected to attend meetings as observers. These are likely to include representatives from Department for Levelling Up Housing and Communities, Home Office, Department for Business and Trade, and the Office for Product Safety and Standards.
James will harness his expertise, notably from regimes outside the built environment such as high-hazard industry sectors, along with the invaluable insights we bring from across our multidisciplinary teams.
Kevin McKeown, our divisional director of fire safety, added:
"

Collectively we're a driving force for good, which in this instance is bringing industry-leading best practice that's going to ensure the improvement of building safety, both for high-risk buildings and across the entire built environment. As a business we're doing so much around this agenda, for example our digital golden thread product and the development of our own in-house talent development programme. James is well placed to take his experience to the committee which will chime with its overall goal to raise competence and contribute to a pipeline of competent people for the new regulatory regime.

"
The ICC's scope encompasses a broad range of areas across the built environment, including the competence of building control inspectors. On matters relating to the latter, Welsh Government officials will be actively engaged with this work.