Back to News
Ground-breaking land contamination conceptual model paves the way to a cleaner and safer future at Sellafield
8th Sept 2023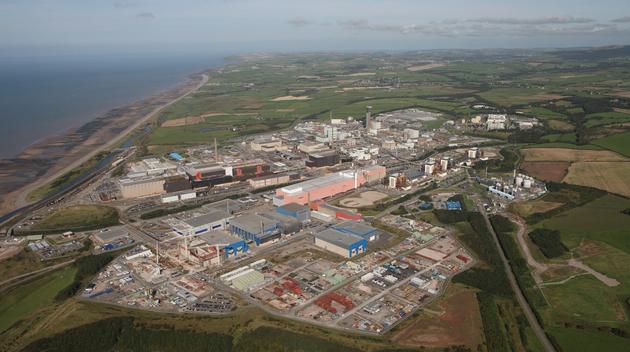 We've been selected to help deliver one of the largest land contamination conceptual model projects in the UK, helping Sellafield Ltd on its journey to creating a clean and safe environment for future generations.
We're part of a consortium led by WSP, which has been awarded a contract by Sellafield Ltd, to conduct land quality characterisation work on one of the most complex nuclear sites in the world. The consortium also includes Mott MacDonald and Eden.
Danny Hope, regional director — north west at Hydrock, said:
"

We're delighted to be providing our high-quality consultancy, digital innovation and problem-solving skills to one of the UK's most complex sites. We're looking forward to the challenge of delivering a solution that brings together over 40 years of geological, hydrogeological and land quality data to help support Sellafield's needs in ensuring it leaves a positive legacy at the end of its decommissioning journey. This appointment builds upon our growing presence in the nuclear sector, where we're undertaking similar work and delivering high-quality problem solving, regulatory engagement and collaborative consultancy services.

"
Sellafield must demonstrate a robust and up-to-date understanding of the sub-surface and groundwater system at the 265-hectare site in Cumbria, including any key data gaps and uncertainties. This is to ensure that the site licence company (SLC) appropriately manages legacy contamination issues in the ground and groundwater at the site.
John Heneghan, Sellafield's technical lead for the work, commented:
"

The Sellafield Ltd Land Quality team were impressed with the proposal from WSP, demonstrating a well-considered and thought-through approach to the challenge. We look forward to working with the Hydrock team and the rest of the WSP consortia in delivering this work.

"
The site is strictly regulated by the Office for Nuclear Regulation (ONR) and the Environment Agency (EA) and significant demands are placed upon the SLC to ensure the site is properly managed in accordance with environmental and nuclear legislation.
Our role is to lead the consortium's review of the existing geological and hydrogeological understanding and determine the empirical 'truth' of the site as it is now.
The project will combine our geological, hydrological, contaminant fate and transport, radiological and data digitisation expertise to provide Sellafield with a geo-environmental data platform that provides the basis for future site characterisation and remediation for years to come.
Find out more about how we support the nuclear sector with integrated engineering design, energy and sustainability solutions.