Nuclear
We are at the forefront of influencing and creating safety, environmental and organisational performance standards that are shaping the future of the nuclear industry.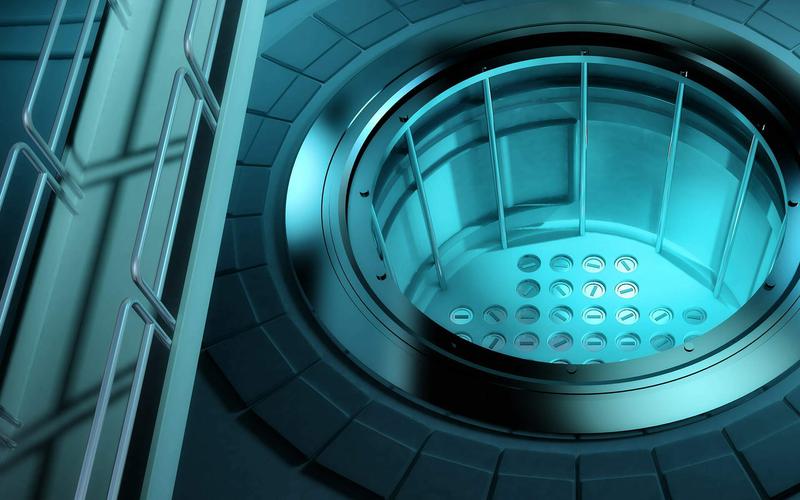 The energy landscape is changing, with nuclear rightly being placed as a central part of our future energy infrastructure to provide firm, baseload, de-carbonised electricity production capacity.
The UK has an opportunity to lead the way with a diverse portfolio of complementary energy infrastructure, combining firm nuclear-derived energy with weather-dependent renewables. Together, they help to solve the energy trilemma of supply security, low carbon credentials and long-term price competitiveness for communities.
However, to deliver the government's strategy, nuclear development needs to take place at all scales — from gigawatt scale developments such as Sizewell C, through to small and advanced modular reactors of various designs.
The aspirational targets to generate 15GW of electricity from nuclear capacity by 2035 and provide 25% of all energy by 2050 really shines light on the level work required. Collaboration between the government, industry and investors is crucial if we're to establish the right conditions for successfully implementing that infrastructure.
"

Their professional attitude and wealth of knowledge sets them apart in the nuclear industry, and we highly appreciate their flexible approach.

"

Peter Bryant
Sizewell C Head of Environment, Decommissioning and Radiation Safety
Nuclear Management and Technical Services:
Our nuclear services are turnkey solutions, that can be integrated and combined as needed.
Our activity at each stage
New build

Advising nuclear new build developers throughout all stages of the development project, enabling 'intelligent', compliant and optimised progression towards commercial operation of both gigawatt and small modular reactor scale nuclear plants:
Provision of advisory and technical support to nuclear site licence and environmental permit applications
Preparation of Nuclear Baseline documentation/assessments in support of nuclear site licence applications and progression of the development project
Oversight and management of safety case development activities
Civil engineering solutions to support the development of infrastructure around a new site
Site investigation, remedial design strategies, and land remediation and enabling works to prepare a site for a new build operation
Operational
Providing ongoing nuclear safety and environmental strategic and decision-making advice, as well as support to regulatory interface:
Specialist operational and nuclear safety reviews
Development and maintenance of corporate governance and technical training modules
Delivery of compliance reviews, technical assessments and strategic options appraisals
Support to the development of through-life waste management strategies
Decommissioning and waste management

Development and review of decommissioning strategies to facilitate safe site closures and demolition, as well as ensuring the optimisation of waste management from retrieval, through to processing and packaging, and on to final disposal:
Development and review of end-of-life decommissioning strategies
Radioactive waste management strategy and disposability support
Development of records management strategies for disposability
Development of waste management procedures and policies
Undertaking Best Available Technique (BAT) assessments
Preparation and peer review of Decommissioning Safety Case (DSC) modifications
Specialist land remediation advice and development of end-state strategies
Across our business, a large number of our people have BPSS or SC level security clearance to work at civil nuclear facilities, as well as a number with advanced levels of security clearance covering work on defence sites. Our consultants embrace the principles of nuclear safety culture, human performance and behavioural safety, ensuring that our work with clients is both safety focused and fully collaborative.
In need of fresh thinking?
Think Hydrock.