Post Occupancy Evaluation and Soft Landings
Are you getting the building performance levels you were expecting and will your building actually work for you? It starts at the first principle of design and boils down to the intrinsically linked factors of wellbeing, occupant comfort and productivity. Business booms when you get it right.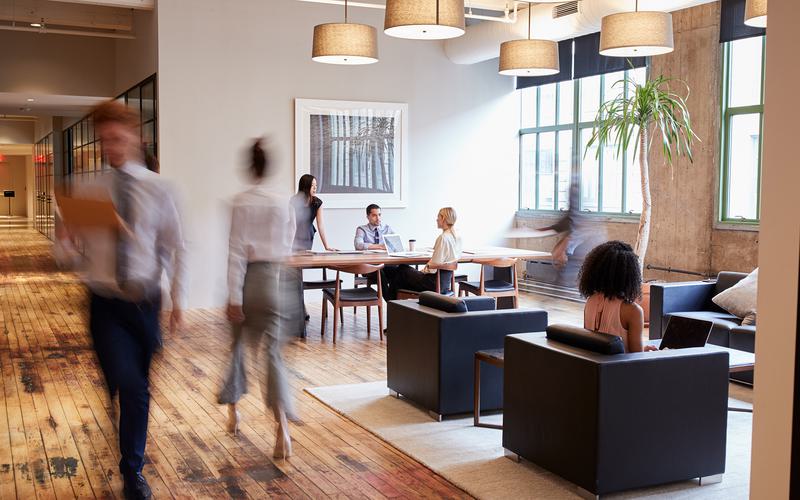 Framed in the context of increasing urgency around reaching global net zero targets, we believe in playing an active role in ensuring that our buildings are optimised for energy performance and suit the comfort and wellbeing needs of its users.
Following a relatively short period of design and build, it doesn't make sense to walk away from a building, leaving it unchecked for thirty, fifty, a hundred years in a static state and think that it will still perform as initially intended.
Buildings don't exist in isolation. They come to life when we begin to interact with them and just as we would care for a living organism, we need to apply the same attention to the health and wellbeing of our buildings.

Effective soft landings and POE will:
Create a smooth transition to occupation.
Create a comfortable environment.
Identify performance gaps.
Lead to operational efficiencies.
Improve wellness.
Soft landings
As a soft landings or commissioning management consultant, we're here to guide you through taking operational ownership of your building.
Soft landings is usually associated with the handover and transition stage of a project, however we like to talk to you much earlier in the briefing stage, to set realistic goals for the performance of your building. Having the handover and transition stages in mind from day one - from procurement, through design and construction - means we identify performance risks before they become irredeemable.
Together we use these goals as touchpoints throughout the design, construction and commissioning phases, to cushion the transition to operational use, making your building better from day one.
The key measurement for us is actual operational outcomes – not predicted usage, but real-life usage. We regard soft landings as a golden thread, not a silver bullet, and it means you'll have a better building from the start, reflecting the needs and expectations of your people.
Post occupancy evaluation (POE)
Post occupancy evaluation (POE) is about amalgamating the building performance with the expectations of your people, as you begin to inhabit your space – how comfortable it feels. We listen and act to make sure the environment works for you.

POE ensures the environment – particularly the workplace environment – is meeting your needs. By focussing on the health, wellbeing and comfort of your occupants, workplace productivity is proven to go up.
For new and existing buildings, we assess how well the environment works for the day-to-day occupants. From identifying quick wins and correcting what's already there for little to no cost – for example, tweaking heating and cooling systems – to reviewing the facilities, space, acoustics or air quality; we do it all.

Pay attention to wellness and comfort, and the rest will follow.
In need of fresh thinking?
Think Hydrock.