Building Performance Optimisation
As specialists in energy, sustainability and engineering design, we help our clients develop sustainable, energy efficient, and future-proofed assets that will ultimately meet net-zero goals.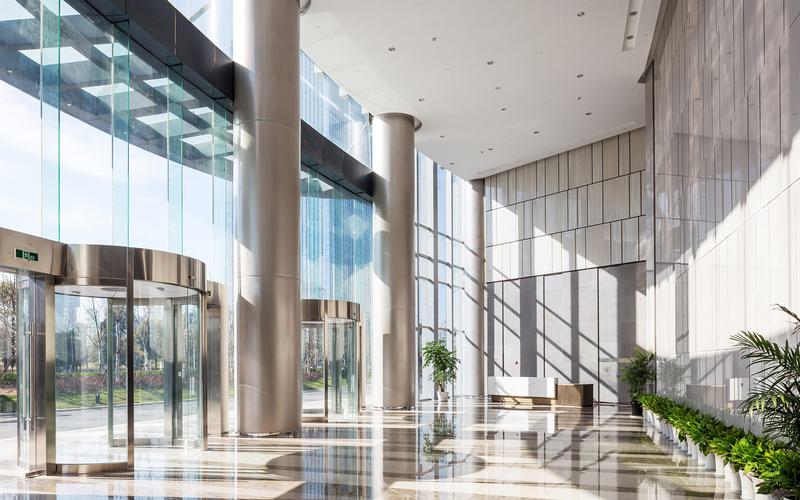 Optimising building performance across your real estate.
Buildings are often occupied and utilised in ways that were not anticipated during the design process and because of this, many buildings are struggling to meet comfort requirements, or need to be modified to minimise their operational energy.

Our post occupancy evaluation and building performance modelling will help you:
Reduce operational energy bills.
Reduce your carbon emissions.
Close the performance gap and optimise building performance.
Minimise the need for retrofit.
Secure a payback within 12 months.
Prepare your building for a net zero future.
Building physics
Have you ever considered the notion that any building, once occupied, is a living organism? By removing something in it or simply changing it, we change the organism itself. It has an impact on the whole purpose, flow or functionality of the building.

This presents both a challenge and an opportunity if we see our buildings as living beings as opposed to static, one-off creations.
Our changing world and cultures are providing evidence that our buildings, or the way we use space, are not flexible enough. We are not embracing building management systems and consequently our office, educational and industrial space is leaking energy unnecessarily.
In an age when carbon emissions are under the microscope, our buildings should be built to last. They should be fit for the occupants that use them and adaptable to change. This means we need to take responsibility for our buildings working as efficiently as possible, especially reducing energy usage wherever possible.
Optimised buildings – what do you need to consider?
There could be a number of reasons why your energy usage is inefficient and your building is not operating as anticipated. Here are some questions to consider and why:

Is the design modelled to achieve 'general' compliance? If so, it will not be considering the actual operational needs of your specific building.
Do you understand the technologies being used across your real estate? Technologies commissioned to optimise building performance are often put in place but never explained and rarely used.
Do you regularly check up on the health and wellbeing of your building? Building Management Systems are often programmed once but never adjusted to match the actual operation of the building.
Do you leave lights on and windows open when the building isn't being used? Quite simply, this means your building is leaking energy unnecessarily and adding to the operational costs.
By understanding all these issues, we can help find operational and control optimisations that will help you work towards reducing energy usage, cutting utility bills and reducing your carbon emissions.
Tackling your 'performance gap' and energy modelling
We take both a forensic and behavioural approach to help you understand the issues affecting the energy performance of your building – we call it a twin-track approach.

Through control, operational and behavioural change, our goal is to achieve a reduction in your energy bills and for you to experience the payback within one year.
Once we have optimised building performance, we can also make suggestions for more invasive retrofit work to help you achieve net-zero.
From analysis to implementation, our work on average takes eight weeks.

The case for retrofitting and achieving net zero buildings
Retrofit measures can substantially improve the long-term efficiencies of a building both in terms of reducing energy usage and costs, and minimising its carbon footprint on the road to net zero.

With the baseline established and an accurate performance model to work from, we can recommend a set of further efficiencies appropriate to a specific building.
These will include investment in renewable energy technologies, changes to the building fabric, mechanical system upgrades, or changes to the internal layout.
We test all ideas in the energy model to understand their carbon and cost savings against their investment costs and our engineering teams can work with you to implement these changes with minimal disruption.
We will model the movement of light, air and energy in and around your buildings before the form is set, to ensure it exploits its natural environment to reduce its energy consumption.
We will help you to manage, record and verify your carbon footprint claims with confidence and credibility to respond to a range of recognised standards.
We work with architects to find a balanced access to light that will meet the criteria to help you secure planning permission.
We will guide you step-by-step on the most cost-effective roadmap to net zero so you can view profitability and sustainability as two sides of the same coin.
We create toolkits that benchmark and measure carbon and broader sustainability performance founded on established international frameworks such as the UN Sustainable Development Goals.
Shaping future communities, we deliver strategic and pragmatic energy and sustainability consulting advice to inform masterplanning development and site promotion.
We make strategic land and development sites viable by overcoming capacity constraints, reducing energy demand and maximising on-site generation by reducing connection costs and grid reinforcement charges.
In need of fresh thinking?
Think Hydrock.