Renewable Energy Generation
Energy resilience, decarbonisation, improved utilisation of on-site power, long-term commercial returns. The benefits from investing in smart, renewable energy infrastructure are significant.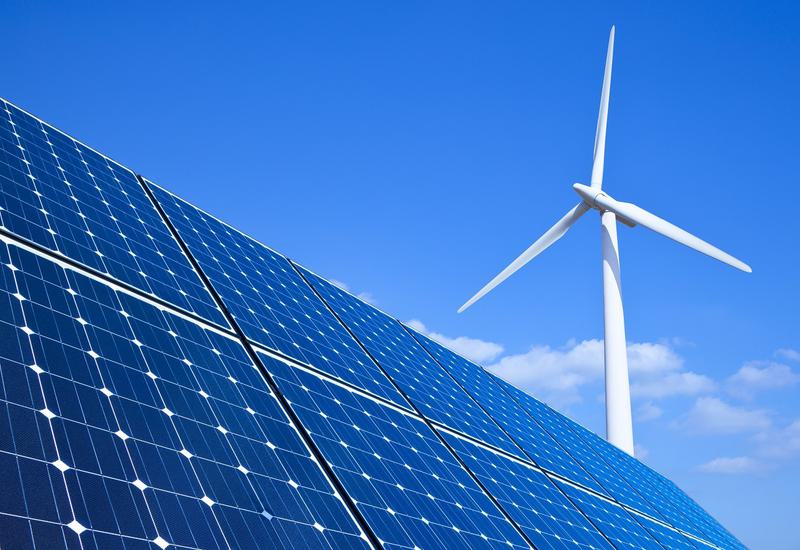 In our energy transition to a clean, predominantly electric future, we need three times the power capacity that's been available in the early 2020s.
It means that investment in renewable technologies, often co-located with battery energy storage systems, is the way forward.
Faced with power capacity constraints, rising energy costs and concerns around energy security, investing in renewables is a proven strategy that will unlock sites, deliver energy resilience, support decarbonisation, create income-generating assets and ultimately help stabilise the grid.
For developers, investors and local authorities, we offer an end-to-end approach. From the strategic proposition that determines how and when to invest in renewables, to the practical implementation supported by our multi-disciplinary engineering team whose expertise includes ground studies, structural design, site access and MEP design.
Whether you are pursuing a front-of-the-meter strategy to deliver grid-balancing energy, or a behind-the-meter strategy to provide energy resilience to a site, we determine the viability of a site for your energy generation goals and help you optimise the best mix of renewable technologies.
Based on a viable techno-economic plan, we manage the grid connection process with the relevant distribution network operators (DNOs), support your planning submission, design the scheme and manage the tendering and procurement for the build and installation.
Our renewables expertise covers solar photovoltaic, wind, hydrogen, biomass and biogas, hydro, geothermal and air, water and ground source heat pumps. With energy storage schemes especially relevant to a behind-the-meter strategy aimed at providing better utilisation of on-site power capacity, we also specialise in advising on battery storage, including long-duration storage.
Features and benefits of our service include:
Energy strategy and market forecasting
Site-wide feasibility studies
Renewable technology assessments
Financial modelling of capital investment and returns
Utility appraisals and grid connections
Planning support
Scheme design, procurement and installation
Battery storage feasibility, modelling and planning support
What you can expect from our renewable energy specialists:
With our knowledge of energy generation, distribution and storage, we support you with:
We listen and understand what drives your investment strategy in renewable energy. For example:

Providing energy resilience for critical applications, power-intensive users, or major sites
Managing the impact of high energy costs
Commitments to carbon reduction and sustainability
Increasing capacity through grid connections or smart grids
Revenue generation through a front-of-the-meter grid connected scheme
Our experts' future-scan the energy market, analysing and interpreting long-term energy trends, prices and technology developments. This intelligence helps shape a strategy that's right for you – for a site, a building, or the optimisation of a whole real estate portfolio.
Whether your ambition is an off-site, grid-scale standalone front-of-the-meter scheme, aimed at revenue generation and grid balancing, or an on-site, behind-the-meter scheme integrated into existing site infrastructure to provide additional power to a site, we will support you every step of the way through:

Site appraisals and viability studies
Technology assessments and financial modelling to inform the long-term business case
Liaison with network operators to secure grid connections
Planning support
Scheme design
Access to an extensive network of supply chain partners to support the delivery
Tendering and procurement for the installation stage
Oversight of commissioning and handover
Our integrated engineering design teams support this process with their specialist skills in ground studies, structural design, site access for construction vehicles, air quality and noise studies, and MEP design.
Our utilities team will help you shape a strategy to overcome the challenges presented from both constraints on grid capacity that affect lead-in times for connectivity, and the complexity and cost of reinforcement works to connect sites to available capacity.

They will:
Provide detailed capacity mapping
Assess the required grid reinforcements
Establish options to phase, scale-up, or invest in alternative sources of power
Manage applications and negotiations with the DNOs
Competitively tender with independent alternative network providers
Review and provide advice or savings on contestable works including potential asset value
Conduct regular utility reviews to accommodate for increased power loads for electric vehicles and heating.
Often co-located with renewable energy schemes, energy storage stabilises the frequency of power and ensures energy security and supply.

Most commonly, energy storage will equate to battery storage schemes, including long-duration batteries. We also advise on other forms of storage, for example, cryogenic energy storage for large-scale storage of electricity, thermal energy storage, interseasonal storage and pumped hydro storage.
Our team will conduct the site assessments and the financial viability studies to model the costs and predicted returns from an investment in energy storage alongside a renewable energy scheme.
We advise on how storage schemes can be integrated into new and existing sites, either as a standalone investment on sterile site areas, or as an integrated part of end use.
We partner with Fig Power, a specialist developer of battery energy storage systems to deliver the technical skills to support feasibility and planning.
Our track record
Solar PV scheme, Derbyshire: Feasibility assessments, financial modelling and negotiation of grid connection for a multi-phase ground-mounted solar PV scheme on a logistics site. The initiative is aimed at improving the site's carbon credentials and contributing to an overall strategy for our client to reach net zero across their whole real estate portfolio.
Decarbonisation strategy for a major industrial port extension: To meet local policy requirements, we have advised on a range of renewable energy options and supported the port with design, delivery models, funding and operational input.
Energy options appraisal for strategic regeneration scheme: On a strategic regeneration scheme in northern England we are reviewing opportunities for on-site and off-site generation, constraints, national and local policy, load assessments, and operator and ownership models for different energy systems.
Grant funding support to establish an ESCo: We assisted a large, rural council to seek grant funding and develop an Energy Service Company (ESCo) model that can be deployed across its building portfolio, enabling the council to create an in-house energy service company that can self-fund.
Solar PV scheme, West Midlands: Renewable energy strategy and implementation for a large logistics development aspiring to be fully net zero (operational carbon). We advised on a megawatt scale roof-mounted solar PV array, secured grid connection and managed the competitive tender and procurement phase of the equipment. We also developed an offsite power purchase agreement (PPA) strategy to procure the remaining demand with green power.
Got a project in mind?
Get in touch.