Power Procurement Strategies
With lead-in times for power connections now taking several years on some sites, gaining access to power is arguably as valuable as finding developable land.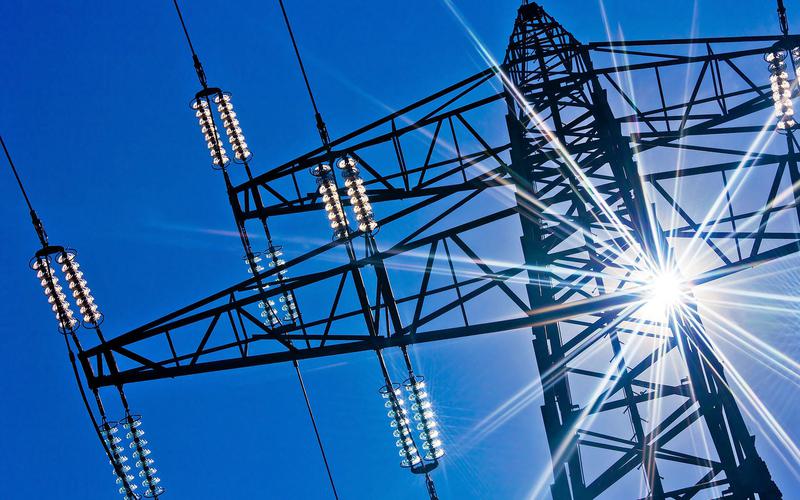 Power, and more specifically viable access to power, is an increasingly rare commodity.
What was once an issue faced by energy-intensive users such as data centres, is now a challenge facing all types of property development. Even accessing power for site construction, or a relatively small initial phase of a residential development can result in programme-busting delays.

As is well detailed, the grid is constrained. Reinforcement works to connect sites to available capacity is frequently complex, competitive and expensive.
It's no longer appropriate to leave the detail of securing connectivity until a few months before site construction begins. Putting in requests for power to the distribution network operators (DNO) needs to happen at the pre-planning stage. In the most constrained parts of the UK, it can take three to four years, and has been known to take eight years in some locations to secure connectivity.
Power procurement, ie securing power capacity, requires a strategic approach all of its own. It's where our utility management and energy specialists come in. Understanding your needs, assessing sites and available capacity, establishing options to scale up your needs, knowing when to make a request, whether the costs or timescales are negotiable, and exploring options for onsite generation and storage to reduce peak demand.
Sites are competing with each other to secure power. Major upgrades that are in progress to deal with one site could leave another site waiting years for grid access, even if their demand is slight.
It feels like a game of chess, and power is the most valuable piece in the game.

Features and benefits of our service include:
Power capacity mapping for real estate portfolios.
Capacity assessment of existing supply.
Assessment of needs and required grid reinforcements for future supply.
Applications and negotiations with the DNOs.
Competitively tendering with independent alternative providers for cost savings.
Feasibility assessment for energy generation and storage options.
Assessments for alternative sources of power.
Regular utility strategy review to accommodate increased power loads for EVs and heating.
Strategies that put power procurement first
Our focus is on mapping out your priorities. Whether that's on one masterplan site, or across a portfolio of sites. It's about understanding the grid constraints, the reinforcement costs, the local competitive landscape for power, your needs and your timeframes.
Our headline advice is to understand the available power connectivity at the earliest stage of site feasibility. If you intend to progress with a site, we'll help you put a request in to the DNO for connectivity to secure that capacity at the earliest opportunity that strategically best suits your programme, budget and funding.
Sites without power, or budget sapping reinforcement costs, will always be a liability.
Our expertise includes:
We assess and report on the DNO's and National Grid's data that shows their network capacity constraints and availability for connections. This means you can shortlist the best sites to proceed with ahead of more detailed analysis.
Our analysis of the DNO's data provides you with three main outputs:
Early indication of areas where demand or connectivity is more readily available
Areas where you could increase supply without incurring major reinforcements
Locations where capacity is constrained
Coupled to this, we undertake a gap analysis to understand current and potential future utility demands and capacities as part of your site due diligence process, as well as the completeness of asset record data and existing supply agreements.
As we work with you on more detailed analysis of specific sites, we:
Identify the size of the utility infrastructure around the site and the likely capacity thresholds
Talk to the DNO's to confirm existing supply agreements
Talk to the DNO's to confirm current usage and available capacity at existing substations
Identify and advise on the potential constraints on the network
Identify and advise on load gaps between existing supply and future demand
We work with you to understand your power requirements and how they are likely to change over time. You might invest more in automation or have an increased requirement for electric vehicle charging infrastructure.
We submit enquiries to the DNO to understand availability and likely reinforcement costs. Using this, we advise you on the new utility infrastructure you will require to upgrade substations and their land requirements.
Ultimately, we help you to formally apply for connectivity, understand reinforcement contributions and secure the capacity.
Reaching that place is complex and requires strategic decision-making. Through our knowledge of this process, we help you consider a range of options, for example:
Phasing your requirements to recognise the length of time required to build out fully
Investing in and connecting a micro-grid
Route proving studies to rule in or rule out possible connection points
Procuring power from an alternative company to the incumbent DNO
We'll help you research, cost and develop alternative arrangements to secure the power you need, including:
Liaising with independent DNO's who own and operate the network from the point of connection to your site – this can have a positive impact on costs, and may improve service levels
Feasibility and cost studies to invest in a micro-grid to reduce the load you require from the grid – this typically combines solar PV and storage
Investing in the development of a primary substation on your site, if you have the space to accommodate it
Exploring how to connect to local renewable generation schemes to supply power via a private wire power purchase agreement (PPA)
In each case, we provide a business case and a technical feasibility report.
Got a project in mind?
Get in touch.