Vehicle and Pedestrian Modelling
Shaping places and communities through digital simulation of the way people move and react to their surroundings.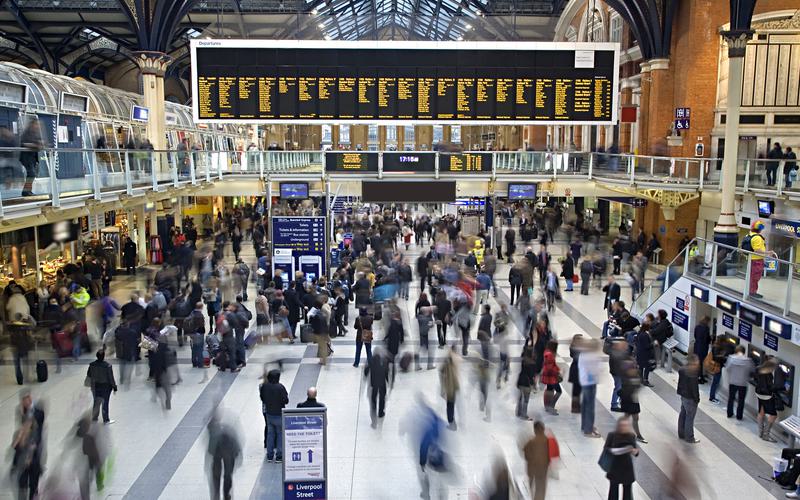 Real-time, 3D visualisation of how road users behave on the road network, and how people move in crowded places, is critical to placemaking and masterplanning.
It demonstrates the true impact of design decisions by showing how people respond to changing circumstances and the knock-on impacts further afield.
Our transport planning team use specialist microsimulation software, PTV Vissim and PTV Viswalk, to model how vehicles and people move and adapt to change in their surroundings.
Based on real-life data, the easy-to-follow 3D visualisations provide a perfect output to support public exhibitions, committee meetings and public inquiries. The models demonstrate the impacts that changes to the highway network, or buildings and infrastructure will have on people and communities.
Our dedicated Mobility Analytics team have also developed StratEV, our state-of-the-art product designed to inform electric vehicle charging infrastructure. In addition, they calculate how autonomous vehicles will interact with other road users, and they conduct route modelling to enable abnormal loads to safely reach their destination.
Features and benefits of our service include:
Real-time 3D simulation of movement.
Demonstration of likely impacts of change on the network.
Visualisations suited to public exhibitions and inquiries.
Models interactions of all modes of travel.
Modelling people movement to inform capacity management and escape routes.
PTV Vissim – vehicle modelling
Accurately predicting how road users will respond to changes on the road and highway network as a result of development plans, brings transparency to the development and planning process for all stakeholders.

We simulate highway capacity and movement through our use of Vissim modelling software. By looking at the wider geographical network, it demonstrates how road users divert and choose new routes to avoid congestion as changes are made to surrounding developments, their access points, and the road network as a whole.
Vissim enables:
Real-time, real-life analysis on how to re-route traffic through networks
Analysis of junctions and other hot-spots to determine how to avoid queues and congestion
Modelling the interaction of all modes of travel, especially how cycle lanes and cyclops junctions interact with vehicle users
Fine-tuning traffic signals and other intelligent transport systems
Public transport simulation
Pedestrian simulation
An easy-to-view representation of all outcomes for a non-technical audience
Vissim complements and expands on other, more traditional, transport modelling tools such as Junctions9 and LinSig which focus on more detailed junction-specific analysis in relation to a proposed development.
PTV Viswalk – pedestrian modelling
Predicting the movement of people in relation to buildings, infrastructure and public spaces, is of critical importance to enhancing wellbeing and ensuring safety in movement and evacuation.

The design of a broad range of places and situations can be influenced by modelling walking behaviour:
How people use major transport nodes such as rail stations and airports will impact the design of platforms, corridors, escalators and lifts by modelling predicted movement, dwell times and boarding behaviours.
The impact of signal control systems on pedestrian waiting times will influence road design and how pedestrians interact with road users.
Understanding how people access and move around a major event or venue will inform capacity management, security, means of evacuation, and enhance the user experience of all facilities on-site by minimising queues and congestion.
Simulation of escape routes and evacuation from buildings and underground facilities will help identify how to eliminate potential danger and control the unmanageable behaviour of people reacting to an emergency situation.
When used together, Viswalk and Vissim offer a powerful simulation of the interaction of people with traffic and transport which supports clear decision-making. It similarly informs capacity planning, design concepts and routing scenarios.
In need of fresh thinking?
Think Hydrock.