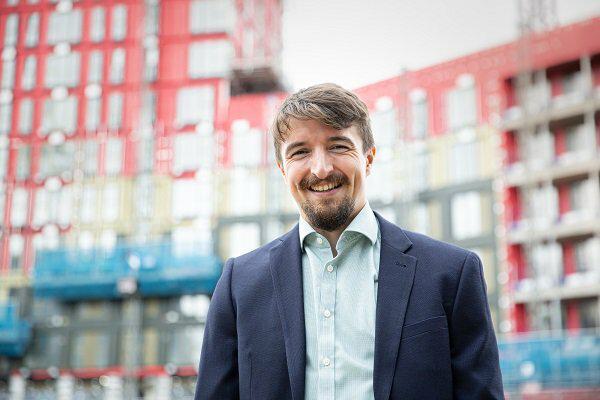 When discussing the crucial handover of buildings and infrastructure on fire safety, it's a bit like the analogy of passing the baton in a relay race.
Issues will always arise when there is a disconnect between design and construction. Coinciding with a period around the turn of the twenty-first century when there were a smaller number of practicing Clerks of Works to sign off on the fire safety, there were instances of insufficient scrutiny around fire safety design in the final construction of buildings, and the proverbial baton was juggled, if not dropped at times.
Indeed, the repercussions of a lack of standardisation in the industry continues to be exposed. Even in recent months we've witnessed worst-case scenarios which have been a further catalyst for the government to review guidance, particularly with respect to tall buildings.
The government's advisor on the Building Safety Regulator, Dame Judith Hackitt, stressed in her report following the Grenfell disaster four years ago that there needs to be a "golden thread" of information throughout a building's lifecycle. This message has been reinforced in the Building Safety Bill, published in July.
Key to maintaining the golden thread is the quality of information that is passed to enable the person inheriting the risk to understand how the building operates, what layers of protection exist, and what needs to be done to manage risk in the future.
Therefore, a bespoke and holistic fire safety strategy and on-site fire risk management to ensure good practice are absolutely critical. This notion is one of the reasons I decided to join Hydrock.
As a typical example of how we help protect and futureproof communities, we're advising on the various stages of a major city centre regeneration scheme in the North West where our fire safety engineers have focused on two different initiatives to address the complex, but required, needs associated with fire safety in a post-Grenfell world.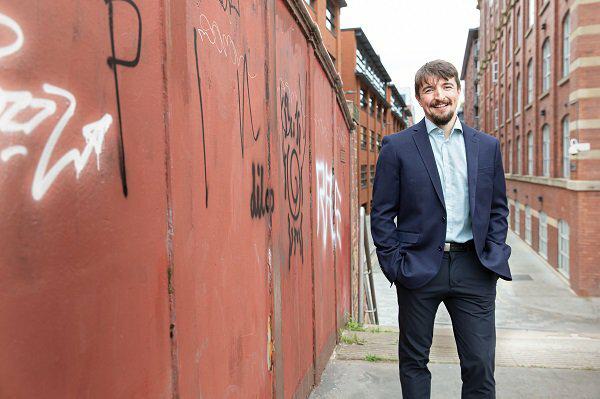 Firstly, we undertook a retrospective assessment of the external wall cladding on the existing buildings which involved reviewing thousands of time-stamped photographs taken during construction (2015 and 2018). It was painstaking, forensic work, but alongside the second initiative of carefully coordinated intrusive studies of the cladding system in-situ, this assessment process has helped to confirm the measures that were in place, and de-risk the existing building for the reassurance of residents and investors.
Now we continue to work with the developer to mitigate any design risk and help shape strategic decisions for the ongoing build programme.
As a Glaswegian, one of the most poignant memories I have concerns the Glasgow School of Art, created by the art nouveau architect and designer Charles Rennie Mackintosh, which has tragically suffered two fire-related incidents ‒a first in 2014 and then again while still being restored in 2018. These cost the city a genuine piece of cultural heritage and, consequently, the community's loss is heart-breaking.
Now I truly believe if fire safety design insights had been applied throughout the construction, management and operation of facilities across the building's lifespan, alongside a proper fire-risk management strategy, the second disaster could have been entirely averted.
I accept this is easier said than done, often due to commercial pressures and time constraints, but it is exactly what our carefully curated fire engineering team has been established to deliver: full spectrum fire engineering from planning all the way through to handover. We get a buzz from problem-solving without compromising the integrity of fire safety, which we deliver using qualitative analysis, computational fluid dynamics, and evacuation modelling.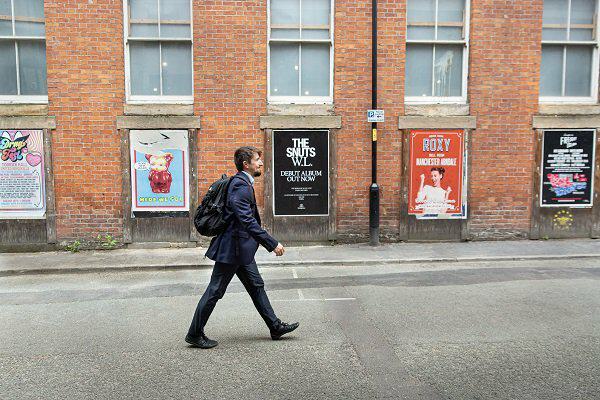 I moved to Manchester seven years ago from Glasgow. If yer lucky enough to live in Glasgow yer lucky enough, they say. But it's a close second in my estimations to where I currently live and work. So I'm enormously proud that our team is also working on the £330m restoration of Manchester's grade one-listed town hall, the beating heart of the city. The fire engineering and risk management strategy we're shaping will safeguard the building, and the fabric of its rich history, so that it can be explored for future generations to come.
Fundamental to preserving this heritage in the long-term will be ensuring a pipeline of talent. The specific skills shortage is a burning topic right now (pun intended!) across engineering and its significance is heightened by post-Grenfell requirements for EWS1 checks and the new rules around planning gateway one ‒ as you need to be appropriately qualified.
To elaborate on that point, the latest figure from the Institution of Fire Engineers for the number of chartered fire engineers is just 212. That's down by more than a quarter on the figure of 291 given in July 2020.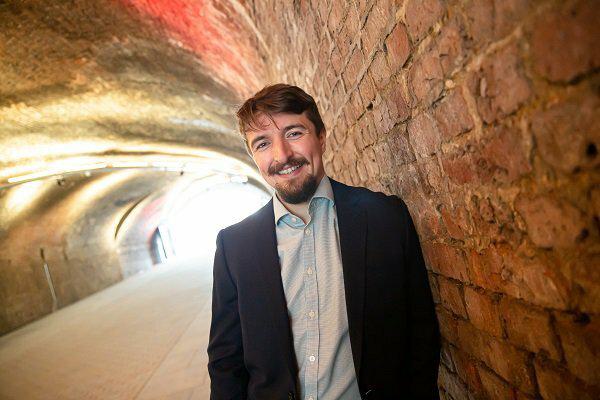 "

The specific skills shortage is a burning topic right now (pun intended!) across engineering and its significance is heightened by post-Grenfell requirements for EWS1 checks and the new rules around planning gateway one ‒ as you need to be appropriately qualified.

"
It's clear that more must be done to attract young people to the industry. Our own team is finding it challenging to grow to meet the market demand, so we're being creative with our graduate candidate attraction strategies, while supporting as many members of our team to gain chartership as we can.
The perception of engineering and architecture in the public domain is a mystery to most people and, after Grenfell, there's an argument that people have lost confidence in those professions.
We need more young, dynamic problem-solvers who aren't afraid to challenge the status quo and can cut out the jargon on their way to picking up the baton
"

We need more young, dynamic problem-solvers who aren't afraid to challenge the status quo and can cut out the jargon on their way to picking up the baton

"