Back to Articles
Completing an ESOS assessment: the gateway to achieving net zero
George Barnes
\
16th May 2023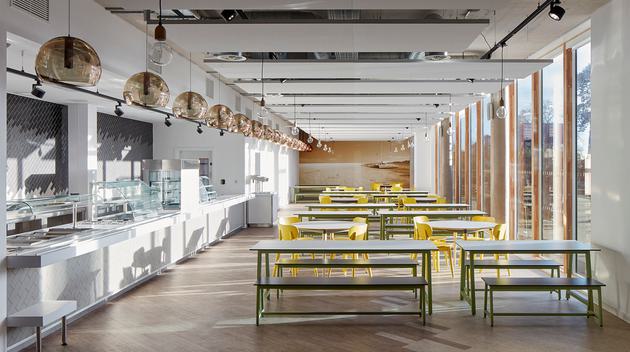 The deadline to complete an ESOS submission is looming - 5 June 2024.
ESOS - Energy Savings Opportunity Scheme - is the UK government's mandatory energy assessment scheme. Introduced in 2014, it's designed to make sure that every four years large organisations audit their energy consumption and identify energy saving opportunities.
The deadline for notification of compliance for this round of assessments is 5 June 2024. Organisations that do not notify the Environment Agency of their compliance by that date, or do not complete the process properly, risk substantial fines. This can amount to £50,000 for failure to undertake an audit or for publishing misleading statements.
The complexity of data required, the real threat of substantial fines, and the imminent deadline, mean many management teams and C-suites are grappling with how to meet this requirement. A rushed and sloppy submission is almost as bad as no submission.
Who needs to complete an ESOS assessment?
Organisations with more than 250 employees or an annual turnover of more than £44m must complete an energy audit and register their compliance under ESOS with the Environment Agency.
The qualifying date in terms of size of organisation was 31 December 2022, so all energy data used within the assessment must include that date and cover a period of 12 months.
The scheme excludes SMEs and most of the public sector. However, it covers a very broad range of large organisations operating in the UK, including:
Public companies
Limited companies
Trusts
Partnerships
Private equity companies
Limited liability partnerships
Unincorporated associations
Not-for-profit bodies
Universities - if over 50% of funding is secured from private sources
Care homes
What information is needed for an ESOS assessment?
An ESOS assessment is an annualised assessment of energy usage. It covers the operation of the whole organisation, including buildings, processes, travel and transport.
However, for the submission, a survey of a representative sample of sites and processes will suffice if they are all used in a similar way or perform the same task.
In totality, 95% of energy usage must be included in the ESOS assessment, but there are ways to categorise this that reduces the scope of the whole exercise as long as a rational approach can be demonstrated.
By auditing an organisation's energy data and surveying sites to understand where energy is used and wasted, the process identifies opportunities for change and improvement in energy usage. The ESOS submission will require proposed plans and methodologies to invest in energy saving projects to drive down both costs and energy usage.
This is why the ESOS process is very detailed and requires a specialist to sign off the submission as compliant.
ESOS - a gateway to a net zero strategy
Energy savings identified through the ESOS assessment provide a perfect base from which to take forward net zero and decarbonisation strategies.
George Barnes is one of Hydrock's ESOS accredited Lead Assessors. He helps clients collate and analyse data, upload and notify the Environment Agency, and is also qualified to sign off compliant ESOS assessments. He comments:
"Although no one is held to account on whether any actions are ever implemented under ESOS, the process of preparing a submission is a perfect gateway for businesses to deliver on their net zero strategies."
The whole ESOS process centres around data gathering on energy usage, surveying portfolios and identifying where efficiencies can be made. Armed with this information, organisations have an ideal stepping off point to support a wide variety of other carbon and sustainability initiatives in their businesses:
Net zero roadmaps
Estate decarbonisation strategies
Heat decarbonisation plans
Strategies to invest in renewable energy generation
Light and deep retrofit projects
An ESOS assessment also provides key data to support other notable reporting submissions such as the Task Force on Climate-Related Financial Disclosures (TCFD) and the Streamlined Energy and Carbon Reporting (SECR) programme.
The metrics around ESOS make for powerful reading, says George Barnes:
"

£1.4bn of potential energy cost savings to UK businesses, based on 2014 energy prices were identified in the first phase of ESOS almost a decade ago. Given where energy prices are now, the opportunity for a business to maximise any savings identified in this latest ESOS assessment is enormous. It's a programme worth taking seriously.

"
How Hydrock can help with your ESOS submission
Our team of accredited assessors will help qualifying organisations to:
Gather the key data
Assess the data
Survey portfolios
Identify costed opportunities for savings
Complete a compliant ESOS assessment
Support with the notification of compliance
The process must be overseen by a Lead Assessor who has the appropriate qualification based on specific experience and training which is recognised by one of the main certification and professional bodies, for example the Energy Institute, Institution of Environmental Sciences and the Association of Energy Engineers.
With the costed opportunities identified through the ESOS scheme, we can extend our support to the implementation of a range of energy and carbon strategies, most notably a retrofit programme, to help organisations realise financial and carbon savings on their journey to meet net zero commitments.
For more information: George Barnes
Project image courtesy of AHR