Back to News
Delivering the largest healthcare simulation and immersive learning centre in Europe
2nd Oct 2023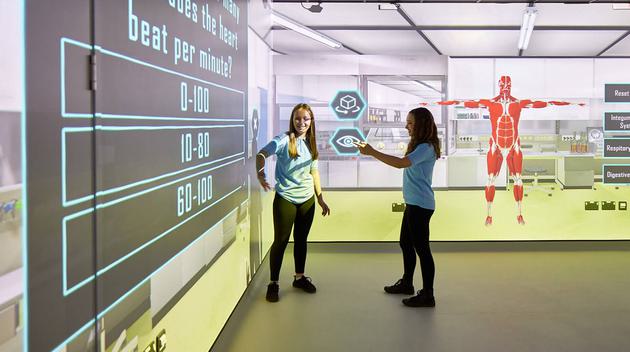 Swansea University recently secured substantial funding to embark on a ground-breaking project aimed at revolutionising healthcare education in Wales.
A state-of-the-art simulation and immersive learning centre has been designed and created, with the expert support of our MEP and structures teams in Cardiff, as part of a design team including DB3 architects, Mace and Coreus with main contractor John Weaver.
Expanding the university's reputation for teaching and research excellence, the simulation and immersive centre will play a pivotal role in training the next generation of healthcare professionals. This multi-million pound project involved the transformation and retrofit of the former Haldane building, at the university's Singleton campus.
Our MEP team was appointed to the project to provide MEP services for the full strip out of the existing building, and provision of all new services required to support the installation of the simulation and audio-visual equipment. We also facilitated the transition from gas heating/hot water to an all-electric scheme.
By repurposing this existing building for this state of the art new facility, the university have saved a large amount of carbon emissions in embodied carbon. Our structures team facilitated this by taking a pragmatic and solutions focussed approach to structural enhancements and strengthening measures to allow the installation of the new high tolerance equipment
Hydrock have assisted the Swansea University Estates team to take this opportunity to trial the retrofitting of Air Source Heating technology into an existing building and also the expanded use of smart lighting technology to reduce the energy use of the building. This will assist with their planning of further refurbishments on the path to Net Zero Carbon.
This visionary simulation and immersive learning centre is the largest installation of immersive technology in Europe, featuring eight high-tech immersive wall simulation suites and a planned further three suites in the Saint David's Park campus site.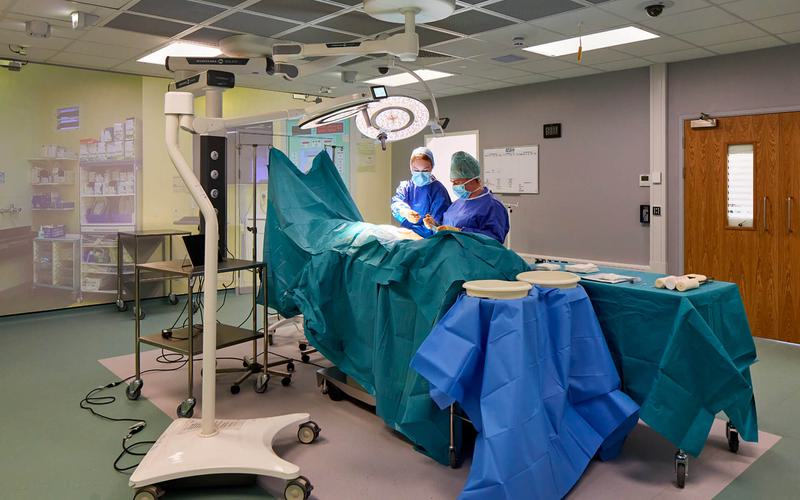 These cutting-edge facilities will provide the highest standards of simulation-based education, empowering students with hands-on experience in highly realistic environments to simulate a wide range of clinical and real-world scenarios. The technology will allow them to work together to overcome the challenges they may face during their careers in a virtual setting first.
Associate Professor Joanne Davies, Head of Simulation at Swansea University, project and programme Director said:
"

It was a pleasure to work alongside the expertise and professionalism of the Hydrock team to fulfil our vision of this state-of-the-art facility. The use of simulation and immersive learning technologies will allow us to enhance our blended learning approaches to education and offer the opportunity to train individuals and teams in an immersive, engaging and flexible way. Our ground-breaking centre in Wales will help us to achieve excellence in meaningful educational experiences for our students, trained professionals and business partners.

"
Daniel Plummer, Swansea University Project Officer, who took an instrumental role in delivering the project said:
"

Hydrock have worked well and assisted with taking the concept and idea of what is required and building this into a successful design. Their knowledge and expertise have been invaluable in delivering a successful building which will build on Swansea University reputation of being able to provide a high level of teaching experience.

"
Dave Finley, Technical Director in our Cardiff MEP team, commented:
"

Our expansive healthcare experience enabled us to support Swansea University with this ambitious project, and we're proud to contribute to a project that will bring healthcare students and professionals from all around the world to Wales.

"