Logistics and Distribution
Powered by the e-commerce boom, logistics and distribution is a truly vibrant sector driving economic growth and re-imagining urban communities.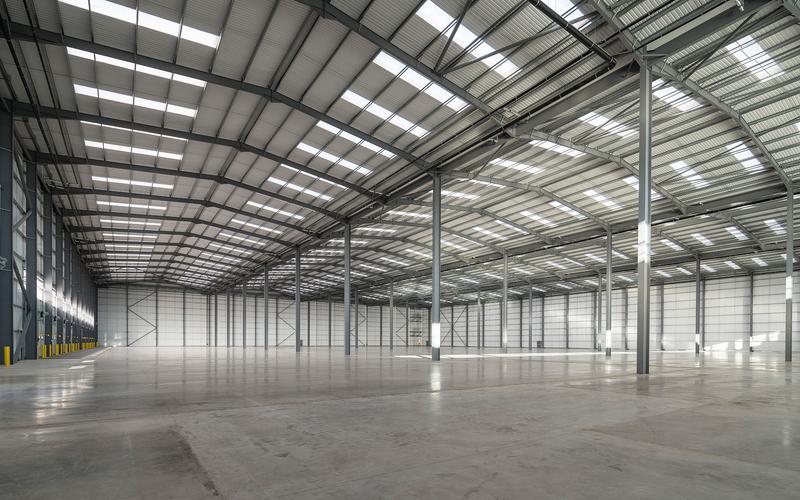 The importance of resilience within supply chains, matched by the immediacy of customer expectations has driven transformation in the logistics and distribution sector.
Meeting consumer demand is challenging. Faced with a climate crisis, meeting environmental, social and governance (ESG) requirements adds another layer of complexity. This means we're no longer just building 'big sheds', we're creating attractive, connected and sustainable spaces to meet the changing dynamics of future communities.
The variety in size, scale and requirements from these facilities has changed perceptions about this sector from all angles. From investors to masterplanners to the public, there's complete recognition of the importance and precision of logistics management on our daily lives and the wider European economy.
It's essential to create robust and flexible logistics infrastructure for the sector to thrive. We are at the forefront of the design of a range of facilities, from multi-modal logistics, often sited at freeports, strategic rail freight interchanges or national distribution centres, through to last-mile neighbourhood hubs. The latter represents a new asset class bringing purpose and flexibility to previously under-used urban sites, creating social value across our town centres.
It means we understand the key dynamics of your sector, notably the importance of attracting skilled employment, guaranteeing power, and ensuring rapid construction.
With our integrated consultancy and design expertise we address all these requirements including access to utilities, on-site energy generation and storage schemes, construction design that minimises embodied carbon, and the creation of a sense of place across a wider site.
Who we work with
We work with all stakeholders in the logistics and distribution sector:

Developers
Investors
Main contractors
Operators
Design team
Wherever you are in the lifecycle, we understand all the key factors, including height, power, access, speed of build, exterior landscaping and wellbeing.
Our impressive track record stands for itself. It includes schemes occupied by some of the biggest brands from Amazon to John Lewis to DHL, and at the leading locations including Magna Park North, SLP East Midlands Gateway, Logistics North, Magna Park South and Coventry Gateway.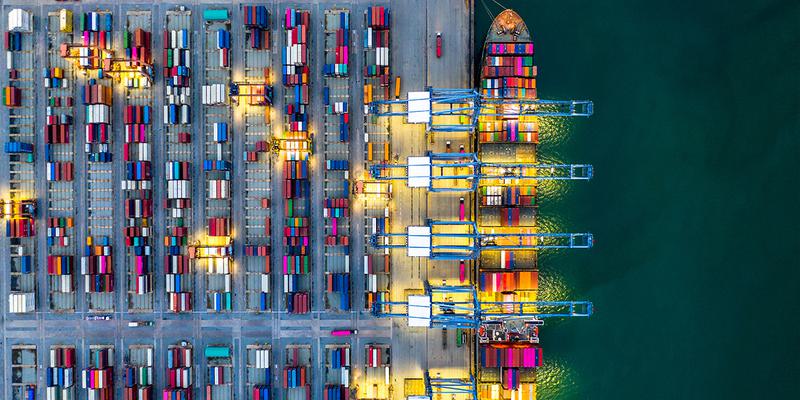 Where we add value
With funding decisions placing emphasis on environmental, social and governance (ESG) factors, driven by public expectations and occupier requirements, we understand the need for logistics developers and operators to deliver greater energy efficiencies, sustainability and employee experiences.

In addition to the fundamentals of preparing a site for development, including ground engineering, access assessments, and the civil, structural and building services design, we also address:

We fully cost the opportunity to invest in renewable energy and collocate with energy storage solutions to deliver resilience, generate income and enhance sustainability credentials.
We verify and validate carbon commitments to meet investor demands, in addition to advising on the re-use of excavated materials, sustainable drainage systems, operational energy performance management and how to minimise embodied carbon in construction.
We model the requirements and opportunities both on-site and off-site for charging, and address the utility requirements for the ever-increasing electrical load to these facilities.
Our sustainability and energy appraisals for wider masterplan sites will address the provision of green spaces and leisure facilities for employee wellbeing.
We re-imagine assets in urban environments to act as last-mile hubs, with a significant emphasis on EV charging infrastructure and how the use and appearance of these sites sit in their communities.
Access to power is constrained and grid reinforcement works that connect sites to available capacity is frequently complex, competitive and expensive.
We take a strategic approach to help you understand your power needs. We assess sites and available capacity, establish the options to scale up your needs, support you with applications and negotiations with the DNOs and cost up options to invest in onsite generation and storage to reduce peak demand.
It sounds obvious to state, but as the population grows so too does the requirement for logistics space. We're proud to be meeting the industry demand to be quicker and more sustainable.
In need of fresh thinking?
Think Hydrock.