Mega-national logistics hub for Waitrose
Waitrose National Distribution Centre, Milton Keynes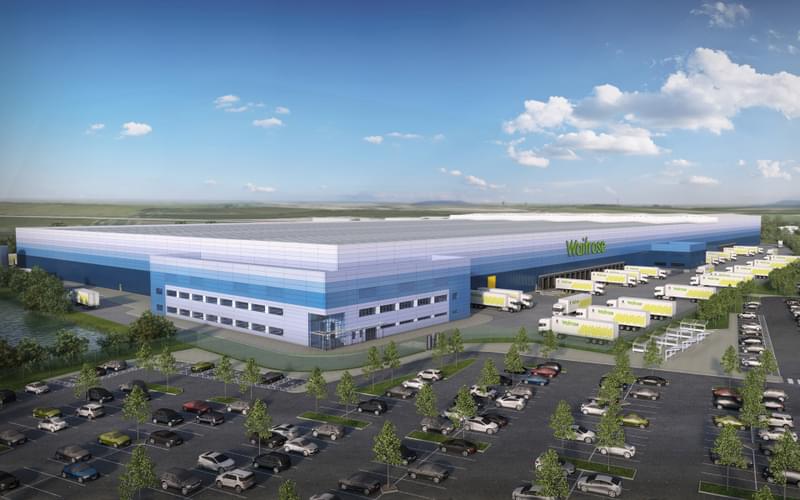 At the size of 12 football pitches, we designed one of the largest distribution centres ever constructed in the UK to support Waitrose's national distribution.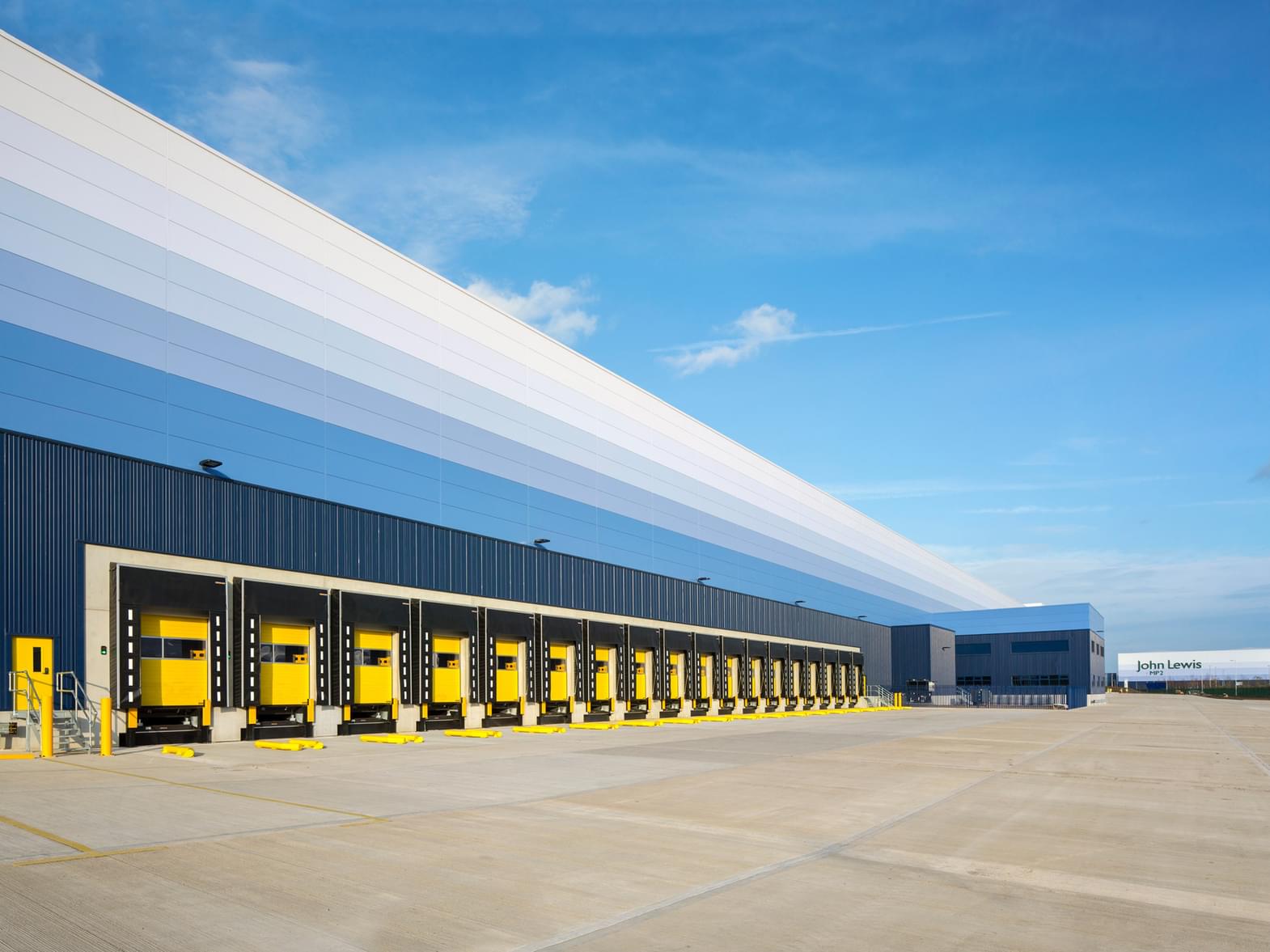 We delivered civil, structural, geotechnical and highway engineering services for Waitrose's first ever national distribution centre at Magna Park,, GLP's flagship logistics and distribution park in Milton Keynes.
The size of 12 football pitches, this 87,000 sq. m facility covers a site of 45-acres and is one of the largest distribution centres ever constructed in the UK.
The centre handles the distribution of around 25,000 nationally available grocery and home department lines that can be found in Waitrose branches and on Waitrose.com.
In addition to the design of the structure, the development required a significant earthworks package which was designed and monitored by us, as well as substantial off-site highway works providing connections between the site and the Milton Keynes grid road system.
We succeeded in meeting the client's objective of achieving zero export or import of earthworks materials for the entire development.
Following a rapid construction programme, work on the Waitrose development was completed at the end of 2014 and the building became operational in 2015.
This is the second major development for the John Lewis Partnership that we have worked on at the Magna Park site in Milton Keynes, having previously provided civil and structural engineering services for a 62,700 sq. m warehouse which was completed in early 2014.
Following completion of this building for Waitrose, we were subsequently commissioned again by GLP to work on a third distribution centre for John Lewis Partnership at Magna Park. The 59,400 sq. m facility, handles its furniture, electricals and home furnishings, and was completed in October 2015.
Got a project in mind?
Get in touch.