Building Performance Modelling
One of the most powerful design tools we have at our disposal is the ability to model the movement of light, air and energy in and around buildings before the form is set.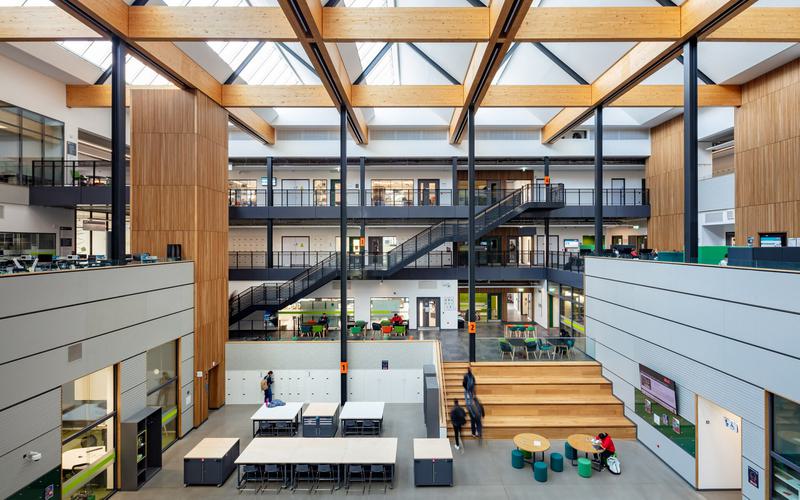 Led by intuition and underpinned by computational analysis, the resulting efficiencies - buildings that make the most of their environment - are outstanding.
Light, heat and energy transfer – the factors that make a building breathe - are influenced by occupancy, the weather, building orientation, form, and fabric. Modelling these elements demonstrates how they affect each other enabling us, as the design engineer, to reach an optimum solution where they work together.

Building performance modelling is a fundamental part of our design philosophy that:
Creates a comfortable environment for users.
Exploits the natural environment.
Reduces energy consumption.
Enhances risk management.
Reduces waste during construction.
Is a dynamic tool for improving operational efficiency.
Reduces cost over the lifecycle of a project.
Our expertise
Working collaboratively, we share our BIM design solutions, developed in Revit, across the entire project team. It enables us to examine the building design as it begins to take shape, making informed decisions to solve potential problems and assess alternative solutions in real-time, reducing risk, while saving time and money.
Early analysis like this simplifies the design and avoids poor value bolt-ons and retrofits to reach the conditions originally sought. As an approach, it is as applicable to master planning as it is to determining airflow through a single duct
We will model the movement of light, air and energy in and around your buildings before the form is set, to ensure it exploits its natural environment to reduce its energy consumption.
We work with you to find operational and control optimisations that help you to reduce energy usage, cutting utility bills and reducing your carbon emissions.
We will help you to manage, record and verify your carbon footprint claims with confidence and credibility to respond to a range of recognised standards.
We work with architects to find a balanced access to light that will meet the criteria to help you secure planning permission.
We will guide you step-by-step on the most cost-effective roadmap to net zero so you can view profitability and sustainability as two sides of the same coin.
We create toolkits that benchmark and measure carbon and broader sustainability performance founded on established international frameworks such as the UN Sustainable Development Goals.
Shaping future communities, we deliver strategic and pragmatic energy and sustainability consulting advice to inform masterplanning development and site promotion.
We make strategic land and development sites viable by overcoming capacity constraints, reducing energy demand and maximising on-site generation by reducing connection costs and grid reinforcement charges.
In need of fresh thinking?
Think Hydrock.