Back to News
Leading the way: Hydrock crowned Engineering Consultant of the Year at Building awards
8th Nov 2023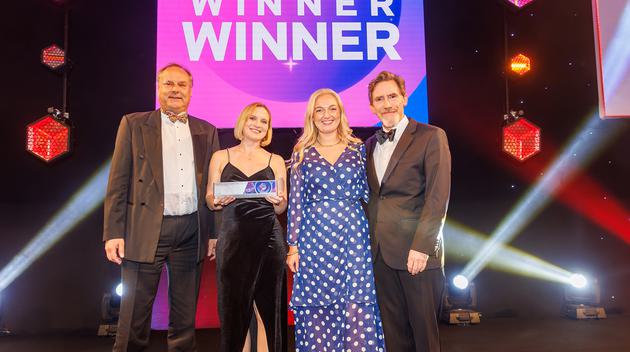 In a realm where creativity and ingenuity reign supreme, we've been named Engineering Consultant of the Year at this year's Building Awards.
Hydrock has distinguished itself as a true leader, consistently delivering projects that redefine and futureproof the built environment.

Chloe McCulloch, editorial director at Building, said:
"

It has been wonderful to celebrate outstanding achievements of some of the best companies and high-performing individuals at the Building Awards 2023. I would like to congratulate all our finalists and winners for their impressive award entries, demonstrating the breadth and depth of talent in this industry, which is needed now more than ever.

"
Scott Elliott, deputy CEO said:
"

With the number of entries increasing each year, being shortlisted alone is an incredible achievement — so winning in our category fills us with immense pride. It's a testament to the hard work and unwavering dedication of our people, who continue to set us apart.

"
In a year of accolades, this feels like the cherry on top. The Building Awards, a beacon of recognition in the construction industry, stands as a tribute to the finest minds shaping the built environment.
Hydrock was selected for the Engineering Consultant of the Year award based on a number of factors, including:
Our track record of success on a wide range of projects.
Our commitment to innovation and sustainability.
Our social value impact across communities.
An important aspect of our entry was also the spotlight on ground-breaking projects, such as our industry-first climate risk study on Nottingham University's Jubilee Campus, and our leadership stance on the adoption and implementation of the Building Safety Act.
"We're committed to building a more sustainable future," added Elliott. "This award is an inspiration to us to continue our relentless pursuit to be a force for good."
The final word goes to our clients, our talented design partners, and our passionate teams for their unwavering support and collaboration, which has been instrumental in our journey to date.