Ground-breaking climate risk study on leading university campus
University of Nottingham
Nottingham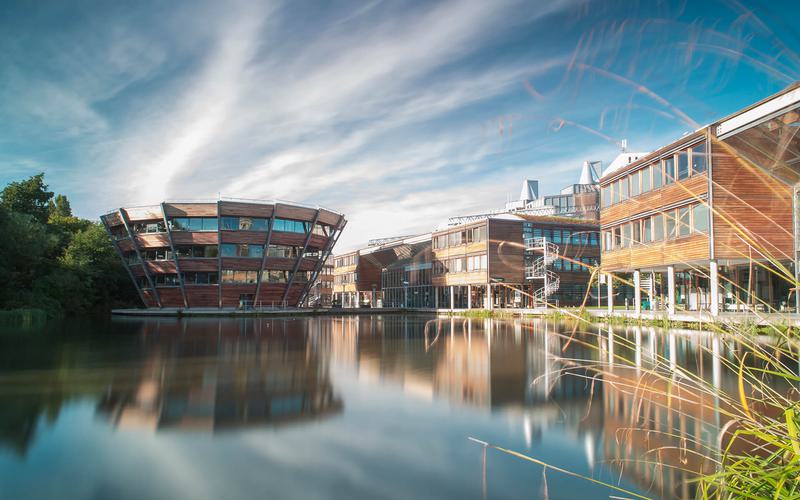 UKGBC
Used their Physical Risk Framework methodology
2080
Climate risk exposure assessed to 2080
Delivered a climate risk study with recommendations for climate adaptation on a 26.3ha state-of-the-art university campus to ensure long term resilience and continuity for students and research studies.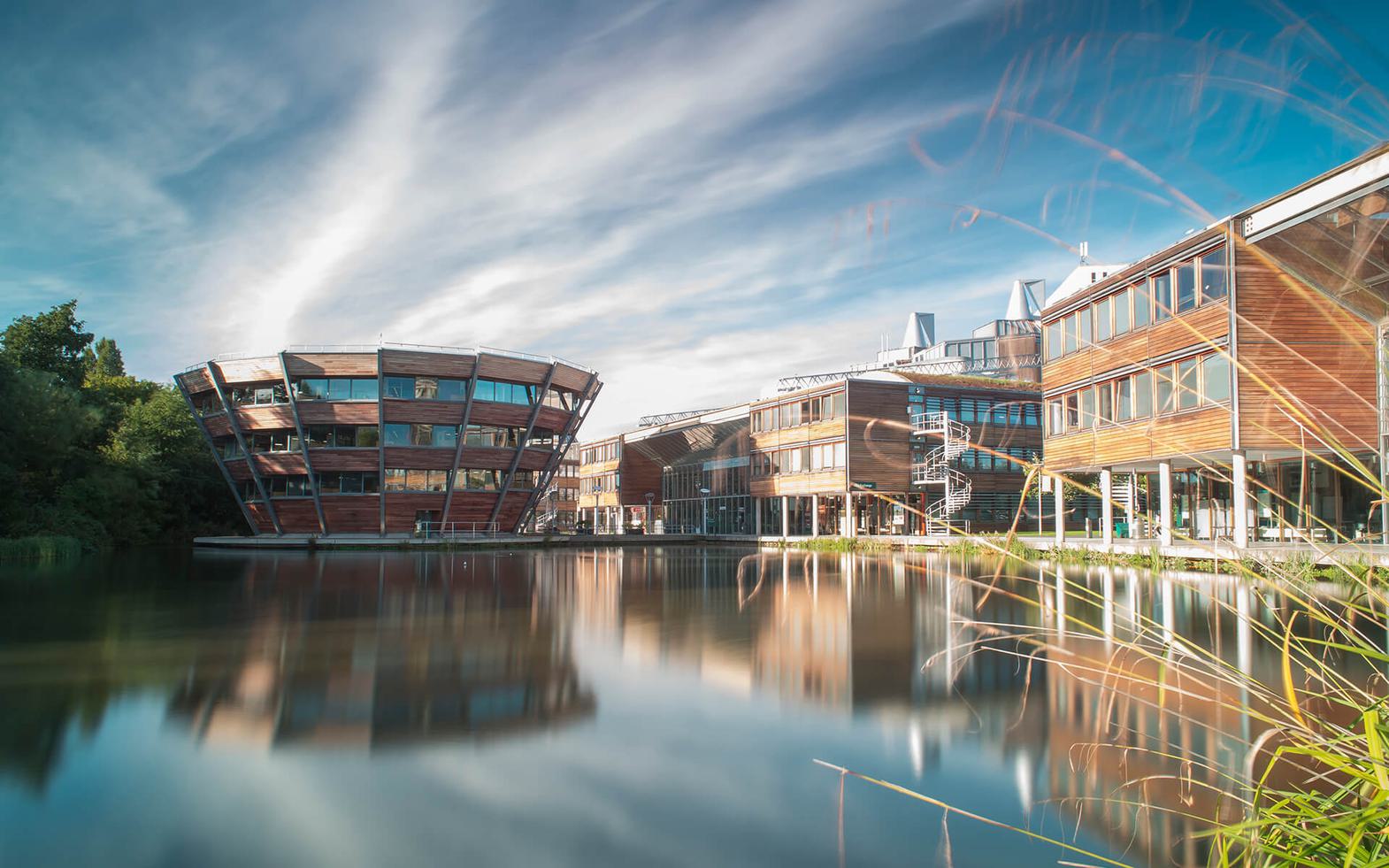 Supporting the University of Nottingham's long-term sustainability strategy, we delivered a climate risk study for the university to help them develop a deeper understanding of the long-term physical climate risk to the buildings and infrastructure on their campus.
Prudent investment of time
In total, the university's estate is the size of a small town. With a strong association to the city of Nottingham, which is striving to be net-zero by 2028, the university is committed to environmental sustainability.
Concluded in 2023, this pilot study on the 26.3ha Jubilee Campus was especially pertinent after the effects of the hot summer of 2022. This resulted in laboratories closing and temporarily suspending their research due to the heat, a noticeable reduction in water levels on the lake and a small wildfire on a distant part of the estate.
For the university, understanding future climate risks and how to adapt and ensure climate resilience is important on a number of levels.
It's important to:
Attracting new students
Ongoing welfare and wellbeing of existing students
Business continuity and long-term research activities
Potential long-term impacts on insurance liabilities and costs
Their commitment to sustainability, biodiversity and a climate resilient campus is key to their reputation, student engagement and financial success.
"

We will place a special emphasis on environmental sustainability, supporting the City of Nottingham's desire to be a net zero carbon city by 2028.

"
Extract from the University Strategy Goals

Climate risk study of Jubilee Campus
Opened in 1999, and built on a former Raleigh bikes factory site, Jubilee Campus is already an exemplar of sustainable brownfield regeneration.
Including a number of Passivhaus designed buildings, green roofs, lakes and wildlife areas, this state-of-the-art campus provides student accommodation, research laboratories, a sports centre, conference facilities and academic study space.
For this campus, we scoped the current and future risks that the university faces across its built assets and infrastructure from climate change.
A sustainable solution
We used climate datasets within the UK Green Building Council's (UKGBC) Physical Risk Framework methodology to understand and prioritise key risks against a wide range of chronic (slow onset) and acute (extreme) climate hazards.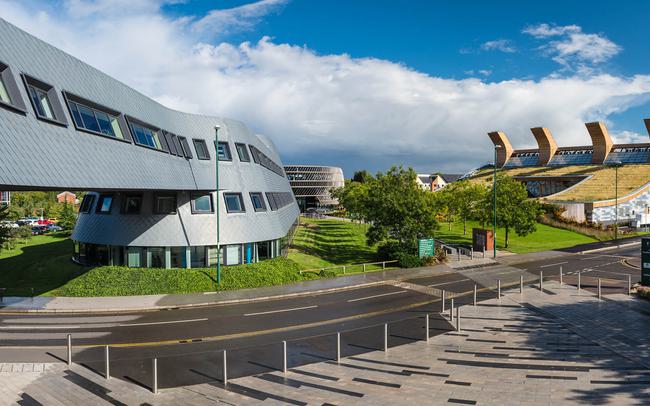 Identifying and recommending climate adaptation measures
Our report visualised the university's built assets and infrastructure against the risks of heat stress, extreme cold, flooding and drought.
Using the UKGBC framework we looked at specific physical risk thresholds, likeliness, and consequence of risks to determine the overall climate risks.
This process enabled us to identify and recommend adaptation measures including passive and nature-based solutions, and design interventions to futureproof the campus or specific buildings and infrastructure assets. Ultimately, this approach will ensure the campus secures long term resilience to extreme weather events and a changing climate.
Our methodology is aligned to the Taskforce for Climate Financial Disclosures (TCFD) recommendations for reporting.
The study has set the benchmark for a review of other campuses at the university and the incorporation of climate adaptation within future design briefs.
Got a project in mind?
Get in touch.